Belper and Alport Height in the White Peak
20 people attending
0 places left
Event booking closes on Jul 9 at 08:00:00
Distance 18 km (11 miles). Total ascent 415 m (1362 feet). Approximately 6.5 hours. Some paths/fields are uneven and may be boggy in wet conditions.
This walk offers a spectacular panoramic view of the White Peak District area from Alport Height in summertime, and a well deserved pub stop on the way back to Belper.
Belper is located about 11 km (7 miles) north of Derby on the River Derwent. It was originally a centre for the nail-making industry since Medieval times, but expanded during the early Industrial Revolution to become one of the first textile mill towns. Belper North Mill is one of the oldest surviving examples of an iron-framed 'fire-proof' building in the world. The larger East Mill, built in 1912, was in production until 1983. The area is now part of the Derwent Valley Mills World Heritage Site.
We will have lunch at Alport Height, a popular picnic site in the care of the National Trust. It is possible to see Derby city centre from the summit, as well as The Wrekin, the Long Mynd, and Clee Hill, the Sutton Coldfield and Lichfield masts, the Birmingham city centre skyline, and the Lickey Hills just beyond Birmingham. The Pye Green BT Tower on Cannock Chase can also be seen. There are eight radio masts and associated buildings in a compound on the summit (not on Trust land). Alport Stone is a conspicuous pillar of quarried gritstone near its summit. 
On our way back to Belper, we will visit the Bull's Head pub at Belper Lane End for a drink, and food, if you wish. 
Before or after the walk you may wish to visit the River Gardens in Belper: beautiful gardens that include shrubberies and colourful flowerbeds together with a central bandstand.
Total distance 18 km (11 miles). Total ascent 415 m (1362 feet). Approximately 6.5 hours.
Dogs
Well behaved dogs are welcome but owners must ensure dogs are kept under control at all times. The pub is dog friendly.
IMPORTANT! - Participation Statement
You MUST complete a Participation Statement, in addition to booking your event space before attending an OutdoorLads event. You only need to complete this Participation Statement once, not for each event you attend. 
All images taken by the event leader with permission for ODL use.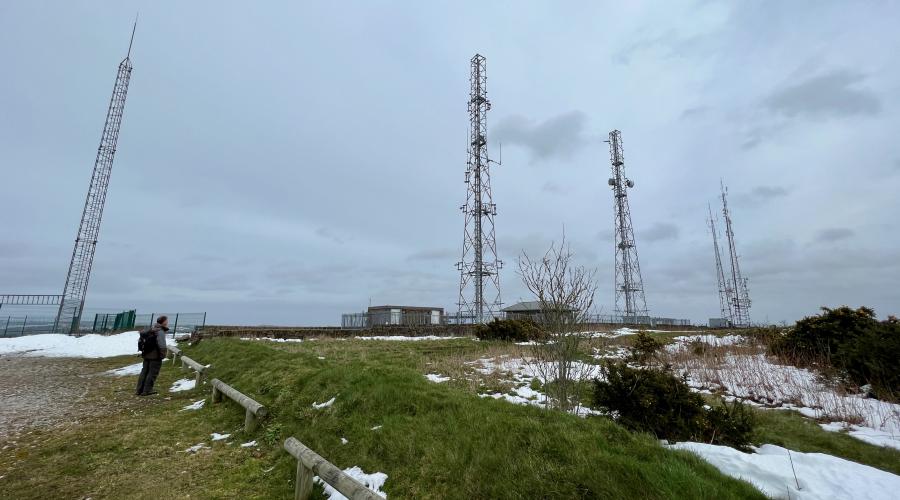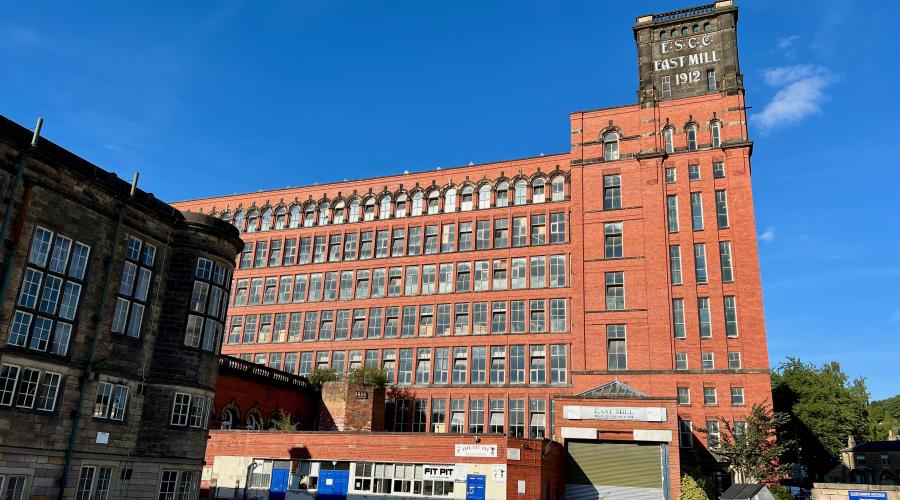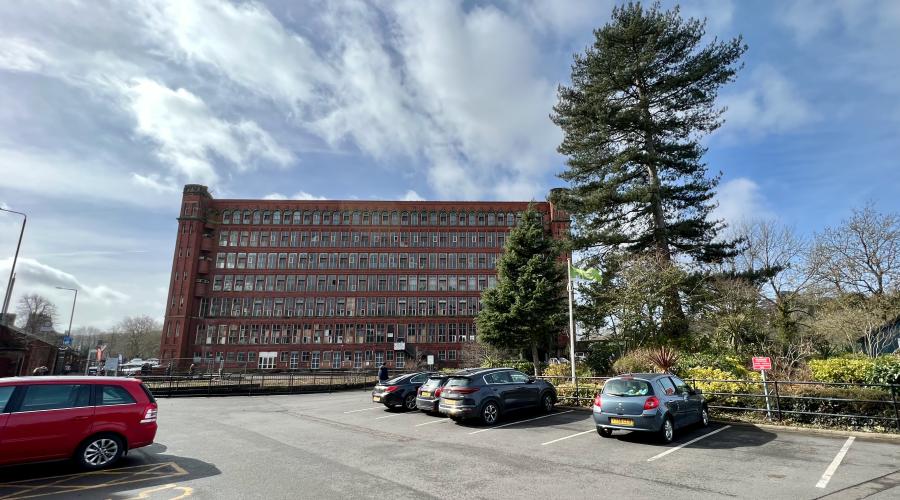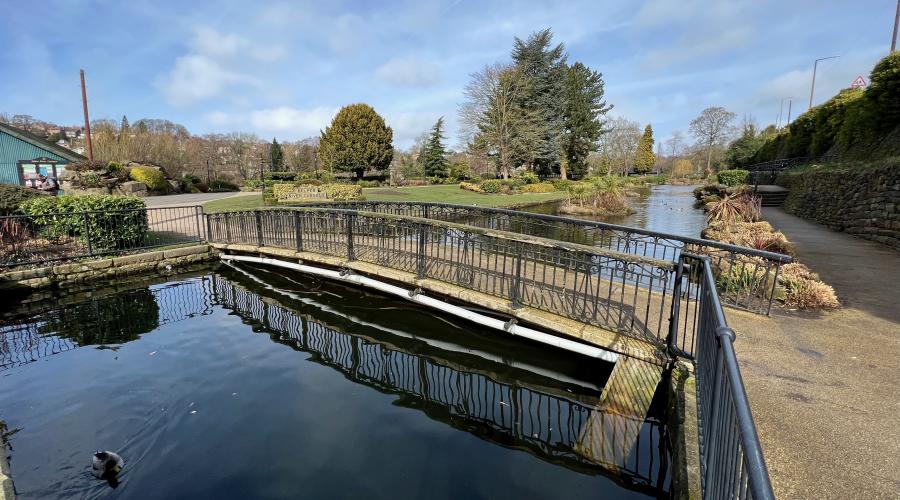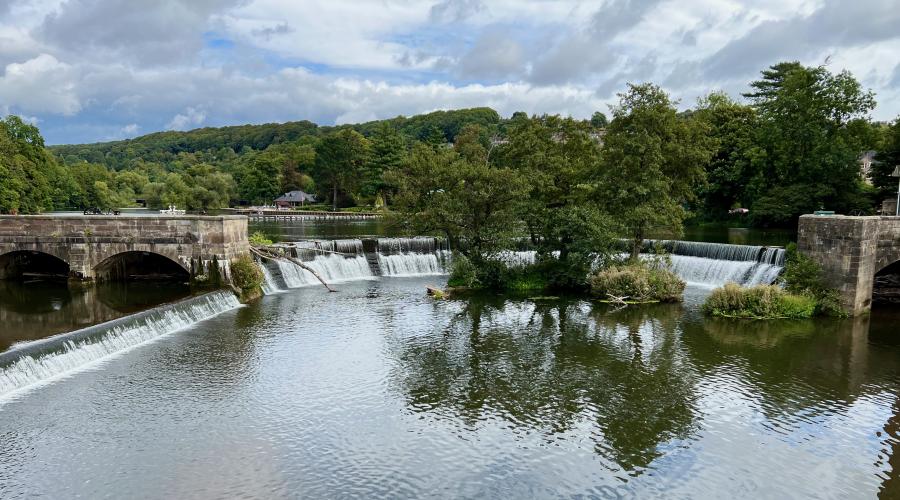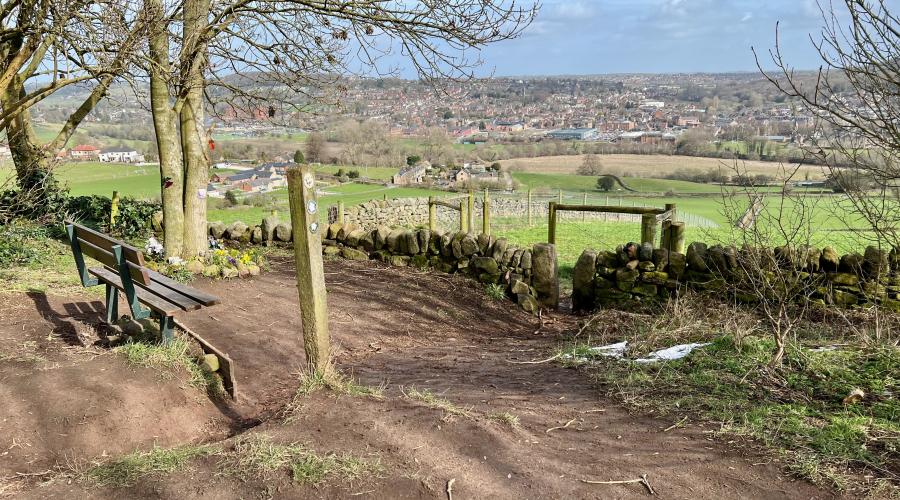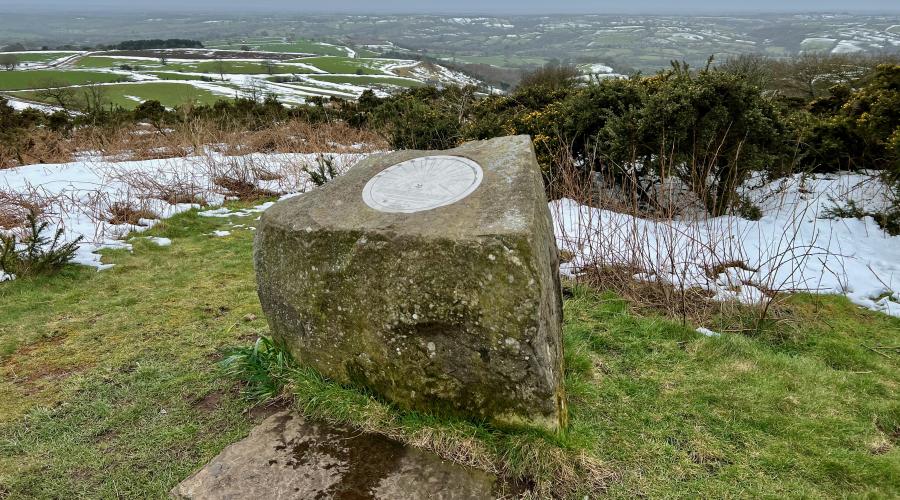 What to bring
Please keep an eye on the forecast and be prepared for cold or wet weather if necessary.
For anyone unfamiliar with walking, here is a standard kit-list you may wish to draw from:
Suitable well-fitted walking footwear is most important to keep you safe and comfortable. Sturdy trainers with cushioned soles and a good grip are often suitable but proper walking boots or shoes in wet conditions or on uneven ground are preferable. Smooth soles with no grip are not suitable. Thick, well-fitted socks cushion your feet, help to keep you dry, and prevent blisters. 
Layers of clothing you can easily put on and take off according to changing temperature and weather conditions help to keep you warm and comfortable. Choose a base layer (vest or t-shirt), a mid layer (micro-fleece or long-sleeved shirt), and in cooler weather add an outer layer (windproof jacket or thick fleece). Breathable fabrics are more comfortable and dry more quickly. Synthetic trousers are lighter and dry quicker than denim. Large pockets are useful. 
Avoid jeans as they become heavy and cold in the rain, and take ages to dry out. On warm days shorts may be suitable, but consider rough foliage such as brambles or nettles on some routes. Check for ticks when walking through long grass, etc. with bare legs.
A hat or cap keeps your head and eyes shaded in direct sun. Sunglasses protect your eyes from glare and make it easier to see where you are going. Sun block is advisable during prolonged exposure. In colder weather or a biting wind, a hat, scarf and gloves are essential.
Bring waterproofs to stay dry in wet weather. Water resistant fabric loses effectiveness over time. It will need to be re-proofed or replaced periodically. Bring a towel and a set of dry clothes to change into if possible. A backpack rain cover helps to keep belongings dry. Gaiters are optional and help to keep lower legs and feet dry. An umbrella is impractical while walking. 
A comfortable backpack of 20 to 30-litre capacity, allowing you to use your arms freely, is suitable for most day walks. 
Walking sticks are optional and may assist when climbing or descending, or on uneven ground. 
Bring any essential medicine you may need during the day for hay-fever, diabetes, or any on-going ailments or conditions.
Food & drink
Bring plenty of water and any preferred drinks, food and snacks to keep you going during the day.
We will eat a packed lunch about half way through and there will be opportunities to buy food and drink during the walk.
There will be a pub stop about 3/4 of the way through the walk. The pub is dog friendly.
Meeting & times
Jul 09 - am