Autumn Weekend in a Remote North York Moors Dale
12 people attending
0 places left
1 person waitlisted
A good moorland walk, 10-12 miles.
Enjoy a weekend of walking, socialising, hearty, home-cooked food, and maybe some ghostly stories in a recently renovated bunkhouse!
The Bunkhouse
Full of historic character - complete with flag-stone floors, wooden beams and a log burner in the sitting room – our Bunkhouse consists of kitchen, sitting room and dining room on the ground floor and two bunk-bedded dormitories, each sleeping 6, on the first floor. A nearby outbuilding houses toilets, showers and a drying room. (There are no bathroom facilities in the bunkhouse.) 
With no wifi or mobile phone signal and with only the sound of the water of the Hodge Beck running past, it is ideal for getting away from the hustle and bustle of modern life.
The Weekend
Friday night: Please don't arrive before 5pm. We will gather and have a briefing about the weekend events, plus the usual buffet where we ask you to bring some food to share - home cooked is always appreciated, but not compulsory.
Saturday: After breakfast (included in the price), we will have a good walk in the Moors and dales of the relatively quiet National Park. The dales are adorned with gorgeous woodland which could be so colourful if we get autumn sunshine. The Moors will have a bleaker feel as the summer birds will have left and the colour of the heather will have faded long ago. The views across North Yorkshire from up there will be excellent if conditions are good. The walk will be determined when we know what the weather is likely to be.
Saturday evening, the Leader will provide food (included in the price), likely to be all home cooked: soup, possibly a game pie, mash and peas, followed by a crumble and custard. Hearty food! Alternatives will be offered subject to dietary requirements.
Sunday, after breakfast and the usual ODL clean up, there will be a shorter walk before we depart.
Oh, the ghostly stories! Our bunkhouse may have a ghost. When OutdoorLads used this bunkhouse several years ago, the then leader saw a figure in the night... Did something put the willies up him?
Dogs: This event is not suitable for dogs.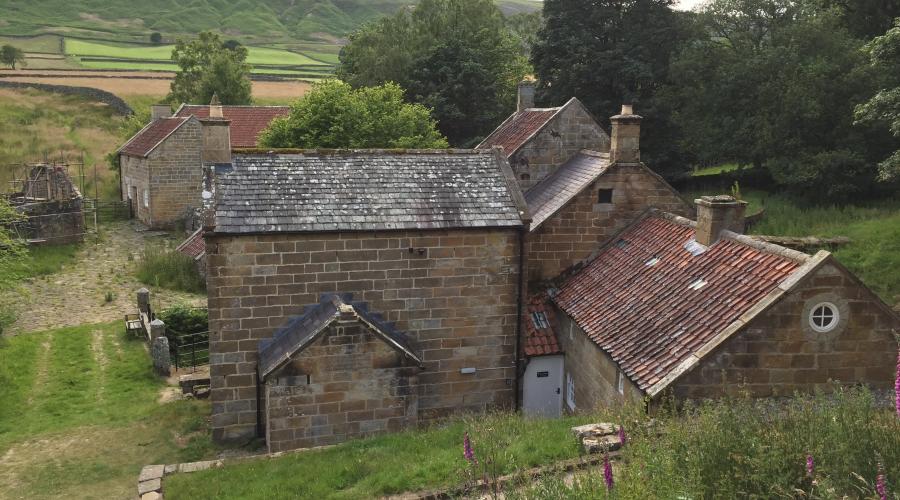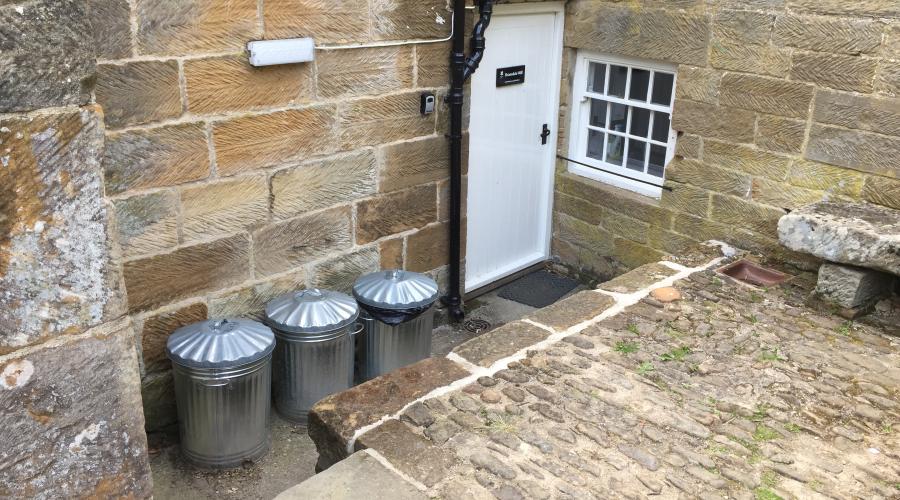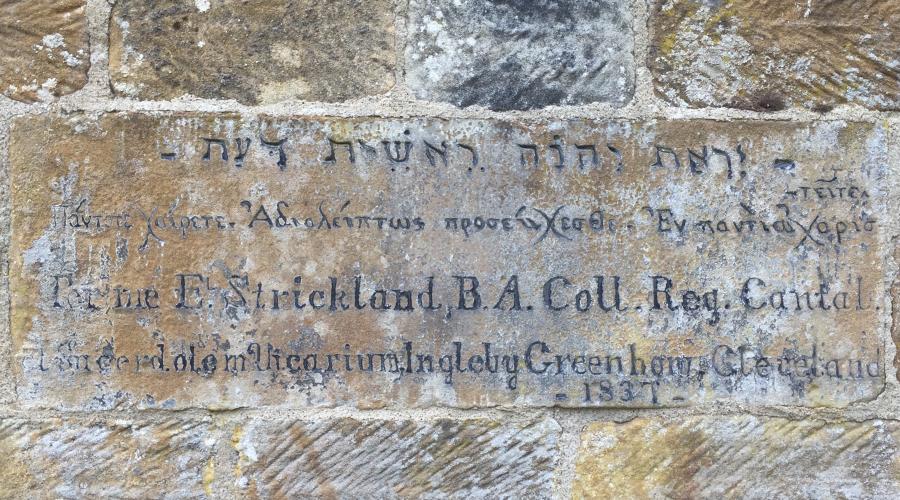 What to bring
You need to bring your own bedding: pillows, sheet, duvet / sleeping bag as appropriate. It's very dark in Bransdale, so a torch would be a good idea too.
It's late November - it could be a warm, mild, sunny weekend, or we could face early winter snow. Bring plenty of layers, full waterproofs, good waterproof boots, casual clothes etc. See the full list for guidance:
Water: bring at least two litres
Medicines: if you are on any medication, please bring your supplies with you. Feel free to alert the event leader (First Aider) if you feel this could assist in the event of help being needed.
Day rucksack: typically 20-30 litres, they are comfortable to wear and allow you to use your arms freely
Boots:  waterproof and breathable and designed for hiking, trainers are OK if the ground is dry and there's little chance of rain
Gaiters: recommended for wet weather or boggy conditions
Socks: proper walking socks will keep your feet dry and help prevent blisters
Layered clothing: lets you quickly adapt to changes in the weather and body temperature. Go for a base layer (vest or t-shirt) and a mid layer (a micro fleece or shirt) and in cooler weather add an outer layer (a windproof jacket or thick fleece)
Trousers: ideally no jeans as they become heavy and cold in the rain, breathable fabrics are more comfortable and dry and on warm days shorts are OK
Waterproof jacket: essential when hiking in all but the calmest of weather, breathable fabrics are more comfortable and dry
Gloves: Windproof, or better still, waterproof gloves are the best choice, bring a spare pair if expecting rain
Hat or cap: stay warm in winter and shaded in summer
Snacks: bring biscuits, energy bars, gels, bananas, chocolate or dried fruit for example and put them somewhere easy to get hold of
Lunch: bring a packed lunch unless otherwise stated
Food & drink
The price includes breakfasts, dinner on Saturday night, tea/coffee/milk. You need to bring something for the buffet, your own lunches/snacks/drinks for the weekend, including for the walks. There are no shops nearby. Helmsley has several shops, pubs etc, but is a good 30 mins drive away.
Meeting & times
Nov 22 - pm