Autumn in the Dark Peak - Bunkhouse Weekend
20 people attending
0 places left
4 people waitlisted
Saturday Walk: 10-12 miles (16-19.5km) - maybe shorter options contingent on other leaders attending.
Edale is one of the classic and most popular parts of the Peak District, with great walking in every direction, including Kinder Scout, the start of the Pennine Way, and Mam Tor and the Great Ridge. Despite its proximity to major cities, the Dark Peak around Edale remains unspoilt, with many places where it's possible to enjoy a true sense of remoteness.
Dalehead Bunkhouse is a renovated gritstone farmhouse on a working hill-farm at the head of Edale Valley.  In a relatively remote location, away from the main village, it is still easily accessible. The acommodation is cosy, with a wood-burning stove - perfect for an autumn weekend!
The main focus of the weekend will be one or more day walks in the surrounding, dramatic Peak District countryside. We will be walking in a challenging environment, where the weather is very changeable, so please come prepared.
Edale is easily reached by train from Sheffield or Manchester and more information is provided below.
For those who don't need to rush off, on Sunday there is an optional shorter walk and (hopefully) a pub lunch.
Bedding: 
Linen and pillows are NOT provided - bring your sleeping bag or duvet / sheet and a pillow. Mattress protectors are on all the beds.
Four-legged friends:
Unfortunately this event is not suitable for dogs.
Feel free to contact Skip with any questions you may have.
Image credits: Dalehead Bunkhouse Photos © National Trust used according to terms; all other photos © Skip Evans.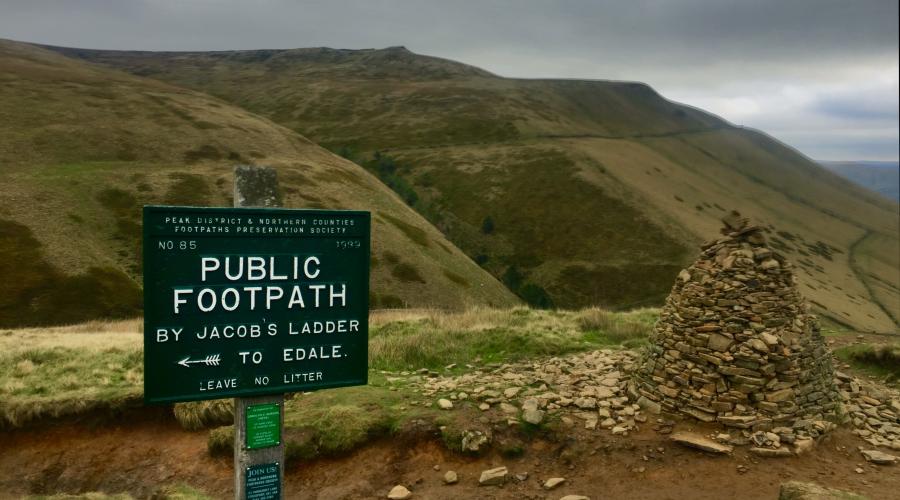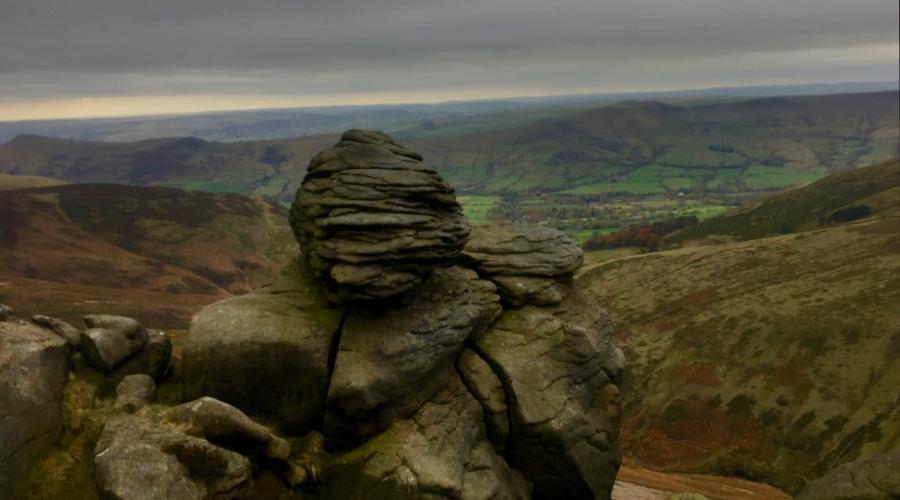 What to bring
Walking Kit:
We will be walking in a challenging environment, where the weather is very changeable, so please come prepared. Please ensure you have adequate layers to keep warm and waterproofs to keep you dry. Although the paths themselves mostly are well-trodden and maintained, it may be a little wet and muddy underfoot, so you'll need decent boots and perhaps also gaiters.
Please review the information provided on the My First Walk Event page on the ODL website for more information on walking kit. 
Note that this is only a guide and you will need to consider the weather forecast at the time. 
Hostel Kit:
No bed linen is provided.  You will need to bring your own sleeping bag or duvet / sheet and pillow. 
Don't foget to bring a towel as well. 
Food & drink
Friday night buffet: Please bring one item for the buffet that can be shared easily.  Don't go overboard!   Just enough for a couple of people to share - and please think imaginatively, and try to avoid the all-pervasive pizza and quiche!  If you are unsure what others are thinking of bringing, then please use the comments section of the event page below.
Saturday breakfast: Included in the event cost.
Saturday lunch: Bring a packed lunch, snacks and drinks for the day walk.
Saturday dinner: Included in the event cost. Once I know of any specific dietary requirements, I'll plan something suitable that we can all share.
Sunday breakfast: Included in the event cost.
Tea & coffee: Included throughout the weekend.

Other drinks: Please bring your own tipples.
Please note there are no shops of any consequence nearby. 
Meeting & times
Oct 04 - pm
Location
53.35524720346, -1.848728670708