1. BBC News and BBC North West interview
We are excited to announce that we made it onto the BBC! The lovely Kayleigh from the BBC came along to Rich's 'Manchester Canals and Urban Rivers' walk, and filmed an on-camera interview with our very own Danny and Andy. As well as discussing all things OutdoorLads, the guys also chatted about how they met through OutdoorLads too. The interview has since been shared on the BBC News page here and on the BBC North West's social media channels here .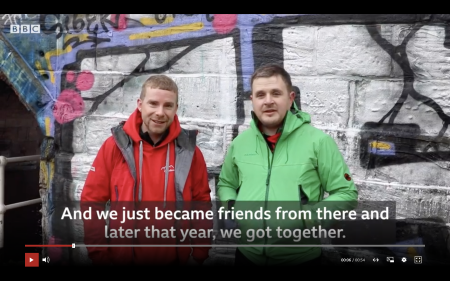 2. Boyz magazine feature
You have seen across our social that we have been featured in Boyz Magazine! Boyz gave us a fantastic opportunity to share all things OutdoorLads in our piece called 'Try the Outdoor Life with OutdoorLads'. If you missed it check out the article here 
Boyz Magazine also nominated us as part of their Boyz Awards 2019 event. More than 9,500 Boyz readers voted in the awards, so OutdoorLads was thrilled to win 2nd place in the best 'LGBT+ Sports, Arts or Community Group' category. We are proud to support the work of Boyz Magazine so keep your eye out for future collaborations!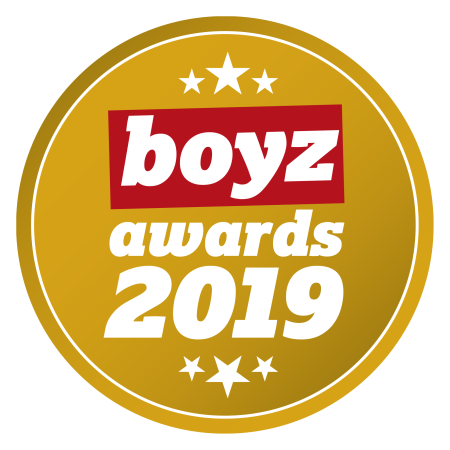 3. George House Trust
OutdoorLads was kindly invited along the George House Trust as part of their Community Connections Project. The aim of the scheme is to connect people living with HIV to Volunteers who have similar interests. OutdoorLads proudly connected with the trust during the Community Connections launch and the Wellbeing event. This was a fantastic opportunity to raise awareness to lads living with HIV about the fantastic work that we do.  Through sharing photographs, footage and anecdotal stories from events we hope we inspired lads to take that first step and sign up to some of our upcoming events.
A massive thanks to OutdoorLad Rich who stayed for the whole event, and shared loads of information about OutdoorLads to the lads living with HIV. Rich's knowledge was invaluable, and we hope to work again with this fantastic charity!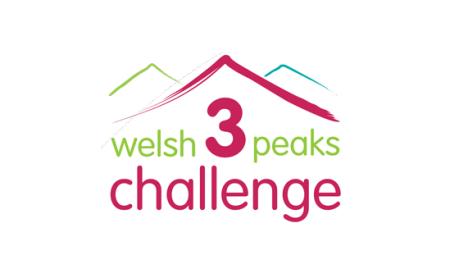 5. Thomas H's fundraising
Whilst we are on the subject of fundraising another OutdoorLad has also been making an incredible difference. Together with Colin (from BNI Scotland South & East) OutdoorLad Thomas has raised an incredible £220 for the OutdoorLads Foundation. This money will go onto help members who are experiencing physical, mental or financial challenges to access OutdoorLads activities. Well done Tom!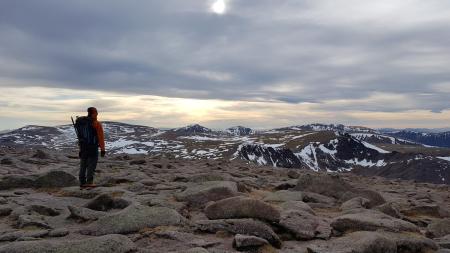 6. Campaign for National Parks feature
OutdoorLads has also been featured in the Campaign for National Parks' online news blog and magazine. The Campaign for National Parks were keen to highlight how we are changing perceptions of adventure through our fantastic group, and growing list of activities that we offer. We were so thrilled to work with the charity on this one, as they continue to work hard to maintain and preserve the UK's national parks. If you missed the interview you can have a read here https://www.cnp.org.uk/blog/pride-outside-changing-perceptions-adventure .
7. OutdoorLads Take Bowling Crown
OutdoorLads successfully won first place at the 14th Annual Bowling Extravaganza! The event was organised by BLAGSS (Brighton Lesbian and Gay Sports Society) at the BowlPlex in Brighton Marina. Our friends at BLAGGS Bowling came second, with our friends at Brighton Gay Men's Chorus also taking third place. £500 was raised from the event for AllSorts Youth Project too!  
8. We have moved offices!
Last, but not least, we have moved offices! OutdoorLads is now based at the Royal Exchange Theatre in Manchester, and we are excited to continue to work hard to deliver fantastic events from our new HQ.