Wonderful Wonderings around Winchester!
5 people attending
7 places left
It's largely flat, we should take it quite slow. There may be some potholes
Please join me for a relaxed and informal afternoon in the beautiful market town of Winchester.
**** Please note due to strike action this event has moved to Winchester INSTEAD of Romsey, as its easier to get to for all current attendees. I plan to travel on the No. 1 bus, but continue as planned re. A short walk, food, drink etc***** 
****Please note there is meant to be a rail strike, so it may be better to get the bus to Romsey instead****
As we move further into autumn, I am proposing we meet at Romsey train station before making our way through the town itself which is about an 8-minute walk. From there, we can move through the Abbey, and into the Memorial Park, walking down the side, and out along the river, back around into town, roughly taking around an hour, depending how fast we walk.
We can then go for a fish and chip supper from 'Caught', a really nice little shop near the Abbey. Depending on the weather we can sit in the Abbey grounds or just outside the shop, before finally sampling a pint in the Cocky Anchor pub, or alternative that the group prefers.
Let me be clear, this is not a walk, but definitely a social event, you are welcome to attend as little or as much or it as you'd like, and due to the size of Romsey, you can split off to look at the shops, go for an ice cream/coffee/sit in the park for longer, suggestions welcome, and meet up with the group later if something takes your fancy. It's really just meant to be a relaxed afternoon, having a ODL social outside of Southampton.
Be great to see you there!
Images
Visit Hampshire
Romsey - Towns & Villages - Visit Hampshire (visit-hampshire.co.uk)
The Cocky Anchor - Romsey - Visit Hampshire (visit-hampshire.co.uk)
IMPORTANT! - Participation Statement
You MUST complete a Participation Statement, in addition to booking your event space before attending an OutdoorLads event. You only need to complete this Participation Statement once, not for each event you attend. 
Anyone with COVID-19 symptoms, even if they are extremely mild, or who has recently tested positive for Covid-19, is asked not to attend.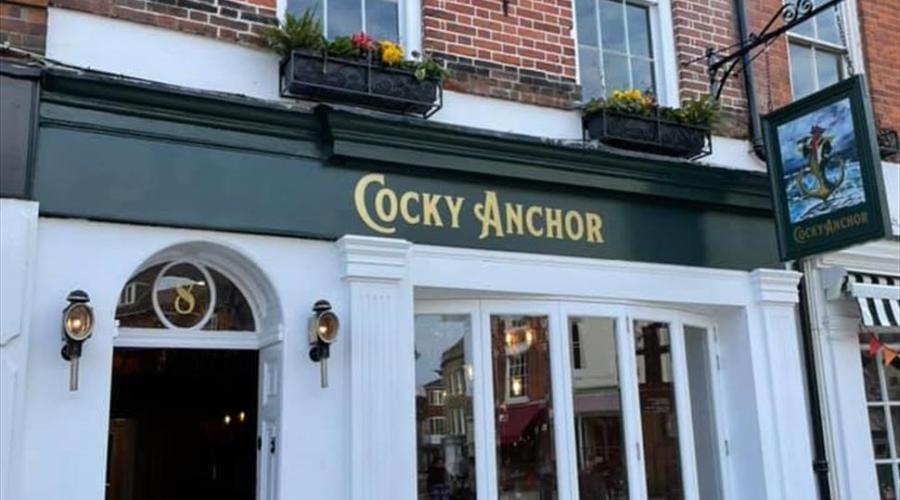 What to bring
As it will be early October and this event is from late afternoon evening, do be mindful of what you are wearing, check the weather in case it is forecast to rain, gloves/scarf/umbrella 
For the walking part, it is either on tarmac or hardcore, it is by the river so I hope it won't be too muddy/wet but this may be a possibility. Whilst walking boots aren't needed I would suggest trainers/sturdy shoes.
Food & drink
Caught fish and chip shop,
Do bring snacks if you need them and water should you get thirsty
Meeting & times
Oct 01 - pm