Three Night North Cornwall Getaway
10 people attending
10 places left
Event booking closes on Sep 7 at 18:00:00
There will be a range of walks on offer, but there is always the option to chill out and make it as easy as you want.

Join us for a relaxing three-night getaway to the north Cornwall coast staying on our own exclusive campsite!
Our venue for the weekend is a little village perfectly located between Boscastle and Bude, with miles of the stunning South West Coast Path stretching out in either direction. It's a perfect spot for hiking, chilling, and exploring.
Hikes will likely be heading along the coast. Expect plenty of up and downs but also some spectacular scenery to enjoy along the way. Depending on leaders we may have a few harder and easier options available. People also might want to head to the beach at Bude or visit the amazing Tintagel.
We'll have our very own campsite for the weekend! It's spacious and fairly basic, with one (very good and hot) shower, a couple of toilets and washing up facilities. Camp fires and BBQs are allowed (providing they are off the ground) and firewood can be bought on site. Well behaved dogs are welcome on the campsite but will have to be kept on a lead. Well behaved ODLers too please...this isn't a party event (sorry!) and we'll need to be quiet after 11pm.
There's a pub and a cafe in the village and supermarkets not far away in Bude and Boscastle.
Photos: All photos by the event leader for use by OutdoorLads. 
IMPORTANT! - Participation Statement
You MUST complete a Participation Statement, in addition to booking your event space before attending an OutdoorLads event. You only need to complete this Participation Statement once, not for each event you attend. 
Anyone with COVID-19 symptoms, even if they are extremely mild, or who has recently tested positive for Covid-19, is asked not to attend.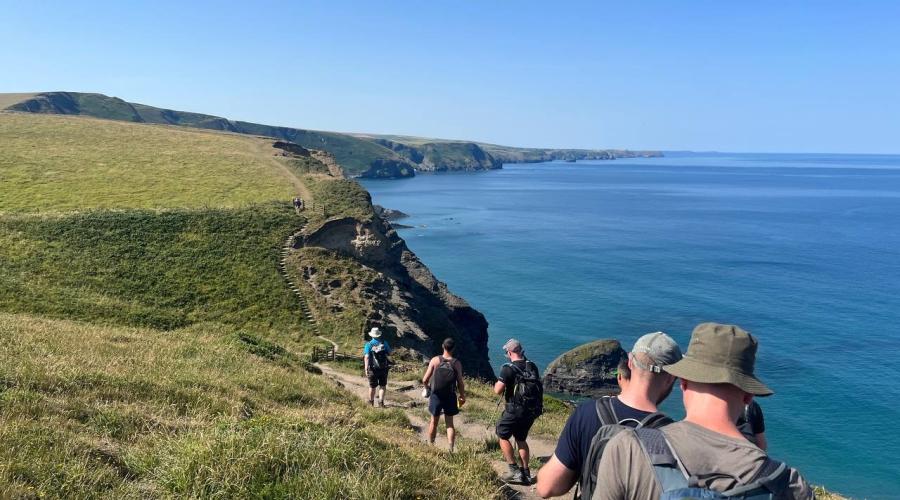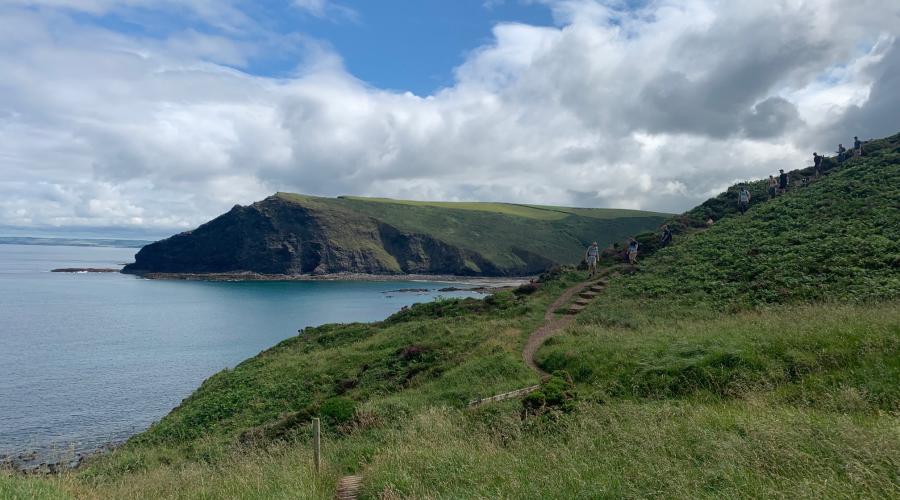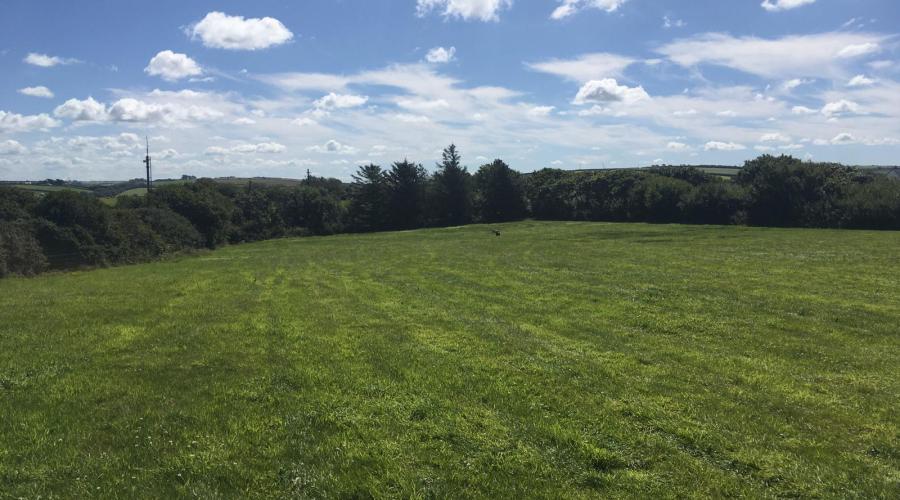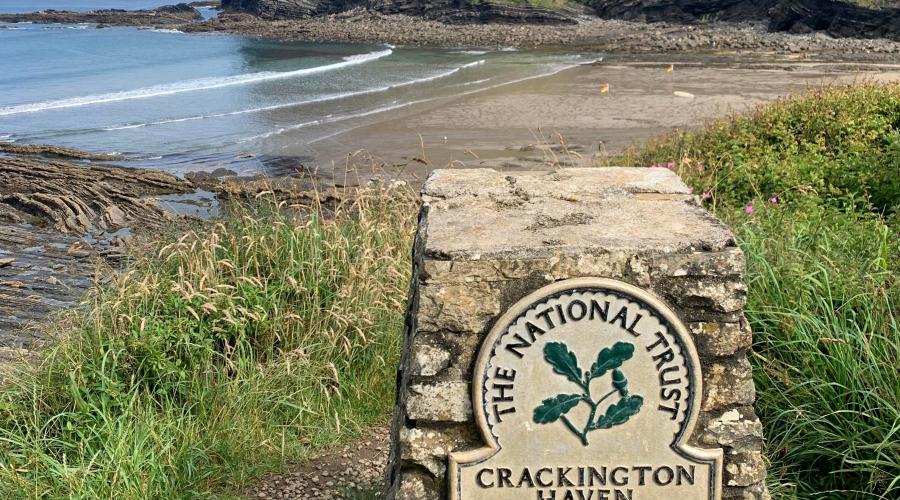 What to bring
This list is not exclusive and if your a regular camper I am sure you will have your own list, if not:
Tent:  A tent if of course essential when sleeping out in the open (It is the UK it could well rain). It's recommended that you have pitched your tent before, and have all parts of it, such as poles and pegs.
Sleeping Bag: You are going to want this keep warm at night
Sleeping Matt/Cott:  The ground is hard and you'll get a much better nights sleep if you have something between your sleeping bag and the groundsheet.
Pillow:  Whilst you could roll-up your spare clothes and use these as a pillow since your unlikely to be carrying your kit far to this camp I would bring one with you.
Food and Drink:  See section below, you will need to cater for yourself through out the weekend so plan ahead.   If the weather is bad you will want a hot meal and likely hot drinks (Tea/Coffee/Hot Chocolate)
Camp Stove:  Depending on your catering plans for the weekend you may be satisfied with a simple single gas burner/Trangia, or you may need something bigger.  Don't forget about the members discounts at Cotswold Outdoors who will be happy to assist you if you don't have something suitable.  Don't forget your stove will need fuel.
Lighter/Matches:  You will need some way to light the stove.
Torch/Lantern: You'll find it much easier to get in your sleeping bag at night if you can see where you are going.  Check the batteries whilst you are at home or bring spare ones.
Pee Bottle:  If like me you hate getting out of your tent in the middle of the night when its cold this is a must, just remember to empty it in the morning.
Water: Whilst fresh water will be available at the campsite you probably won't want to have to keep going back and forth to the tap so will want a suitable container and don't forget if you are going on the day walk to pack your water bottle or hydration bladder
Utensils/Pots & Pans:  Again your needs will vary on what you are planning to eat but you will want as a minimum a Mug, Knife, Fork and Spoon.
Towels:  Your going to want one for yourself, perhaps a separate one for your cooking equipment and maybe a spare
Wash-kit: You probably don't want to go all weekend without brushing your teeth, and most of us will appreciate at least a squirt of deodorant.  
Medicines: if you have hay fever, diabetes, minor ailments etc.
Waterproof bags: keep spare clothing, electronics and anything else dry even when your rucksack or tent leaks by using Ziploc type food bags or, better still, outdoor activity waterproof bags
Folding/Camping Chair:  Everyone likes to sit around the camp fire in the evening and this is much more comfortable than a log.
Day Rucksack: (Day Walk) typically 20-30 litres, they are comfortable to wear and allow you to use your arms freely
Boots: (Day Walk) waterproof and breathable hiking boots with good ankle support
Change of Footwear:  If you've been in boots all day you will want something else to wear around the campsite and if we go to the pub.
Socks: proper walking socks will keep your feet dry and help prevent blisters you'll want one pair for each day you're walking, and a spare pair.  You'll also want some other socks for around the campsite/evening wear.  TOP TIP:  Put clean socks on before getting into your sleeping bag if you are going to wear them at night.  Any moisture in your socks will condensate in the colder temperature at night and its not comfortable.
Underwear:  Unless you go commando you will probably want one pair per day and a spare pair.
Layered clothing: lets you quickly adapt to changes in the weather and body temperature. Go for a base layer (vest or t-shirt) and a mid layer (a micro fleece or shirt) and in cooler weather add an outer layer (a windproof jacket or thick fleece).  You'll probably want a couple of items for each layer so that you have a good change of clothes.
Trousers: Whilst on the day walk you really do not want jeans as they become heavy and cold in the rain, breathable fabrics are more comfortable and dry and on warm days shorts are OK.  Again a couple of pairs is sensible.
Waterproof jacket: essential when hiking in all but the calmest of weather, breathable fabrics are more comfortable and dry.
Day Rucksack: (Day Walk) typically 20-30 litres, they are comfortable to wear and allow you to use your arms freely
Walking Poles: (Day Walk) always optional, love them or hate them, but give them a try and decide for yourself
Hat or cap: stay warm in winter and shaded in summer
Sunglasses: for any sunny day, even in winter
Sun cream: can be useful even on cloudy and winter days
Bin Bags:  If the weather doesn't hold and you have to take a wet tent home (hopefully just the tent gets wet) then a couple of extra bin liners can be a great addition to your kit
Snacks: (Day Walk) bring biscuits, energy bars, gels, bananas, chocolate or dried fruit for example and put them somewhere easy to get hold of
Map and compass: (Day Walk) The walk leader will have these, but if you like map reading or want to develop your skills, bring yours along
Mobile Phone: keep it in a waterproof bag for use in emergencies, and a spare battery/charger is a good idea or a power brick. 
If you've read this list and think of something we've have forgotten that everyone will benefit from let me know and I can add it.
 **** NOTE **** Due to Covid you may also want to consider hand sanitiser etc.....
Food & drink
You'll need to provide for your own food and drink throughout.
Meeting & times
Sep 08 - pm