12 people attending
38 places left
Event booking closes on Sep 23 at 17:30:00
Social Event
This is an easy-going evening where you can catch up with fellow OutdoorLads. It is open to new and existing members and their friends. If you are new to OutdoorLads, our socials are great ways to meet other members and find out more about OutdoorLads. Should the event become full, please attend anyway!
We will start with a few drinks (plus food) at Triple Point Brewery before moving on to the bars and clubs in Sheffield's "Gay Quarter". Please be aware ID is a requirement for some bars.
Prior to the social there is a third-party event being held at The Climbing Hanger called Fri-Gay which is a coached LGBTQ+ friendly bouldering event which runs from 6.30pm. If you would like to attend Fri-Gay you will need to book with The Climbing Hanger directly. The Climbing Hanger remains open to the public during Fri-Gay so booking is not strictly necessary (but if you book you get a free got drink!) Showers and changing facilities are available at The Climbing Hanger. (Fri-Gay isn't an OutdoorLads event, just letting you know where a few of us will be beforehand if you want to join in.) 
IMPORTANT! - Participation Statement
You MUST complete a Participation Statement, in addition to booking your event space before attending an OutdoorLads event. You only need to complete this Participation Statement once, not for each event you attend. 
Anyone with COVID-19 symptoms, even if they are extremely mild, or who has recently tested positive for Covid-19, is asked not to attend.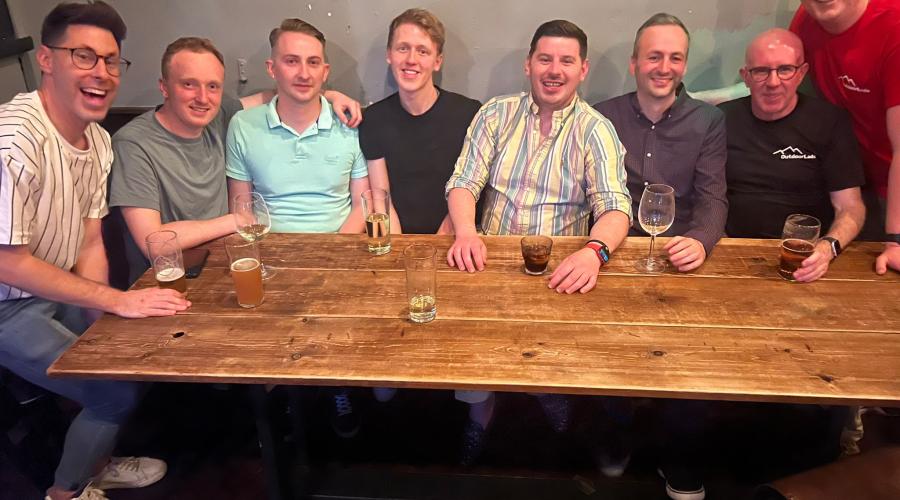 Meeting & times
Sep 23 - pm