Sheffield Indoor Climbing & Bouldering Evening (17.12.19)
7 people attending
3 places left
Suitable for all abilities, including beginners!
"Sheffield's the heart of English climbing – so why don't we run climbing events there?" 

Well let's see what we can do about that!
We are going to try Awesome Walls this week again. My experience of Awesome Walls in Stockport is great, so I am sure the wall in the great climbing city of Sheffield will also be fantastic. With Climbing and Bouldering for everyone, no matter what your level and experience - on this event you can try one, or the other, or both! (If you've never tried either, then we'll have leader on hand to get you started).
Climbing - If you are new to climbing or would like a refresher, then this is just for you!! After a quick safety briefing, you will enjoy plenty of climbing and learn the climbing and safety techniques with relaxed coaching from one of our friendly, experienced climbing leaders. If you've climbed before, can safely tie into a harness and belay, then there's plenty of choices of top-rope and lead climbing on offer here.
Bouldering - Instead of tackling long high routes, the 'problems' (as they are referred to) are shorter and focus on technique, balance, body positioning and sometimes power. With the different emphasis, bouldering doesn't have the hassle of climbing with ropes, so it's excellent for newcomers.
Take a look at My first climbing event page for more information if this is your first time climbing with us.
To come along, you will need to register via the event page, and to climb you will need to pay an entry fee directly to the centre when you arrive. For entry fee prices go to the  https://www.awesomewalls.co.uk/centres/sheffield
Awesome Walls Sheffield offers nearly 300 routes on more than 100 lines, both Lead & Top rope and bouldering circuits to challenge all abilities of climbers. 
Participation Statement - Please note that every person participating should be aware of (and accept) that those members perceived as 'in charge' or leading the event are not necessarily qualified, do not need to be qualified, and are not regarded by OutdoorLads, or themselves as 'technical experts' but are amateur climbers with some experience and who are happy to impart their knowledge. Any advice given should be considered with this in mind by the recipient. All those attending the event must also be aware of the centre's own terms and conditions of participation and abide by them, along with any instructions given by the centres staff. Everyone must also take responsibility for their own safety while participating in Indoor climbing events.
**If additional climbing or bouldering leaders attend then we can overall increase numbers**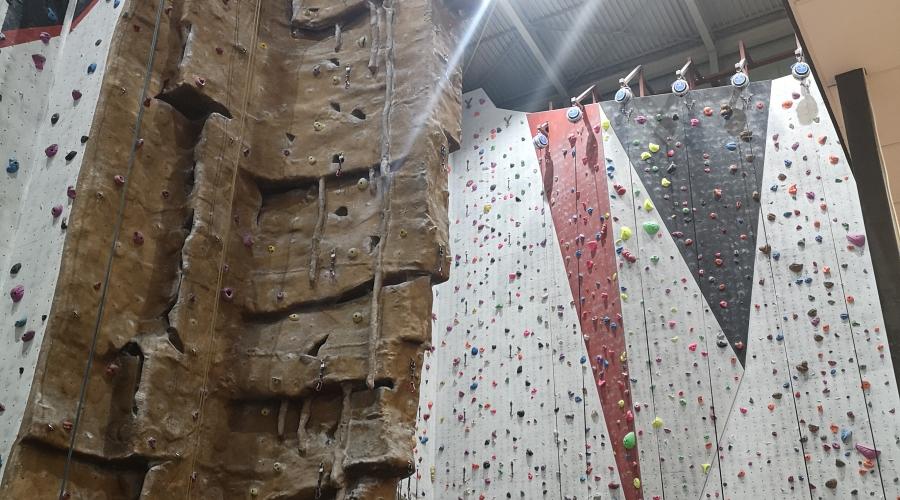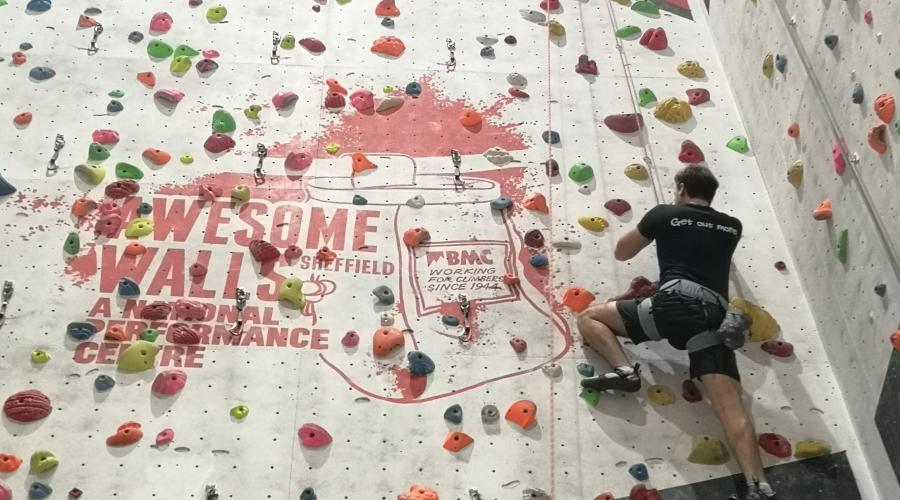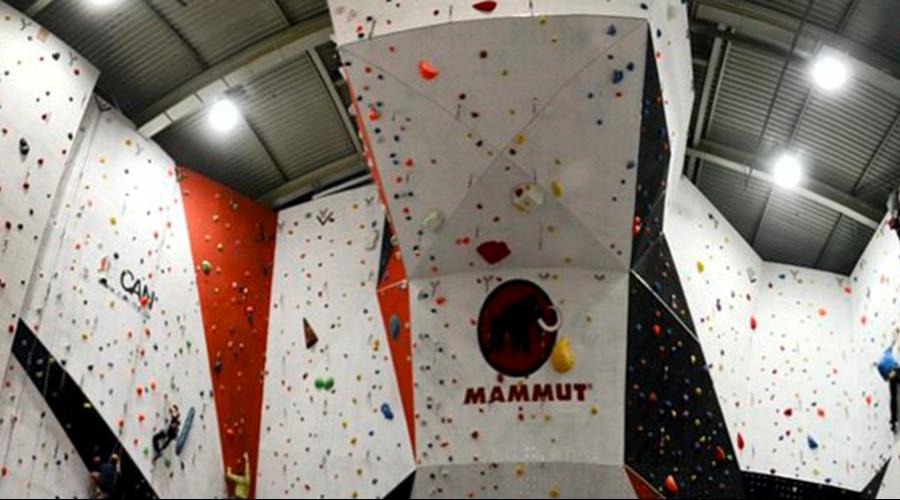 What to bring
If you have your own climbing gear (harness, shoes, chalk-bag, Belay plate and screw-gate karabiner, and climbing rope) you can bring this along, but please make sure it is in good condition.
We will have a limited number of climbing harness and a belay devices we can lend, and the centre offers climbing shoes for hire (as well as harnesses and belay devices). See their for details https://www.awesomewalls.co.uk/centres/sheffield 
What to Wear
It is best to wear shorts, combats or tracksuit bottoms and a t-shirt or vest (preferably ODL branded!). Please do not wear jeans or trousers which hamper movement. Also no jewellery such as rings, watches, chains or bangles as these can cause injury.
Meeting & times
Dec 17 - pm
Location
53.399796992422, -1.4464831352234