Sheep Farm Camping in Hebden Bridge
26 people attending
4 places left
We will do a leisurely walk on the Saturday, but some uphill is likely
A campsite with a stunning view and a brand new location for ODL! 
Located on the side of Calder valley overlooking the gorgeous town of Hebden Bridge, they tell me that at night the town looks like a Christmas card with the lights twinkling through the trees.
The campsite is also working sheep farm. One of the barns has been converted to boast hot showers (which is already one up on Big Spring Camp this year!), food preparation sinks, kettle, electric points, a fridge and even a washing machine. They will also open their breakfast take away van for us on the Sunday morning. So for those new to camping, you don't need so much equipment. There's also great indoor space for when the Yorkshire weather closes in.
The campsite is close to the Pennine Way and in walking distance to Hebden Bridge town centre (15 minute walk down through the fields and wood but longer to come back up). Hebden Bridge has over 30 places for food and drink as well as the famous Trades Club, Hebden Bridge Picture House and the Little Theatre. 
Photos: Andy Renault used with permission.
Dogs: Dogs are allowed on site but are charged an extra £2 per night to the campsite owner
Campervans: A small number of small camper vans may be accommodated but there is no electric hook up. Large campervans and caravans cannot be accommodated unfortunately. There is an additional charge for campervans - please contact support@outdoorlads.com to enquire. 
IMPORTANT! - Participation Statement
You MUST complete a Participation Statement, in addition to booking your event space before attending an OutdoorLads event. You only need to complete this Participation Statement once, not for each event you attend. 
Anyone with COVID-19 symptoms, even if they are extremely mild, or who has recently tested positive for Covid-19, is asked not to attend.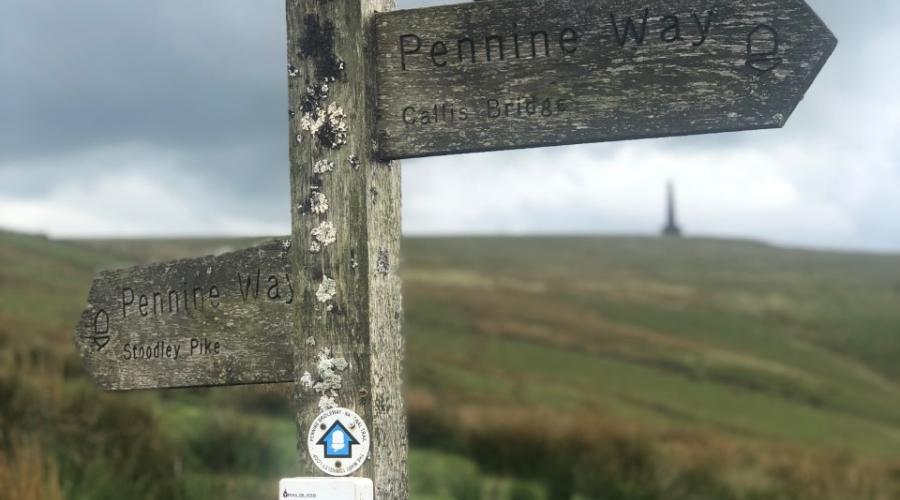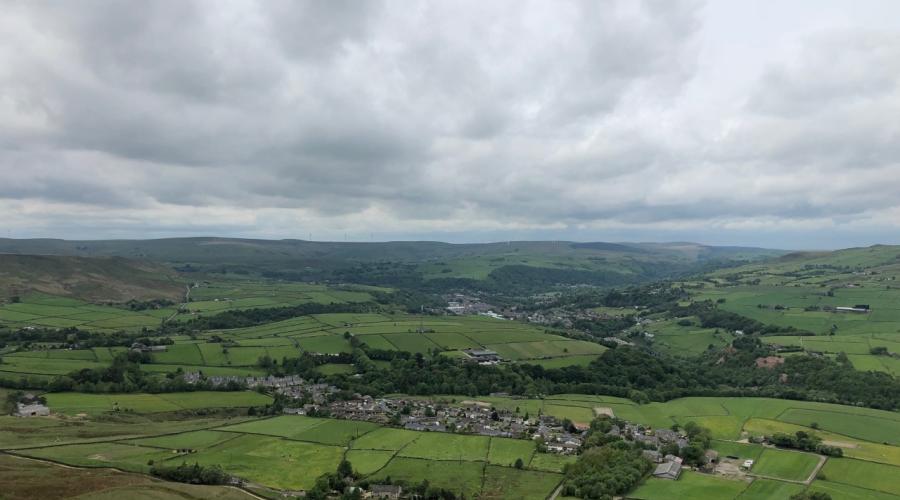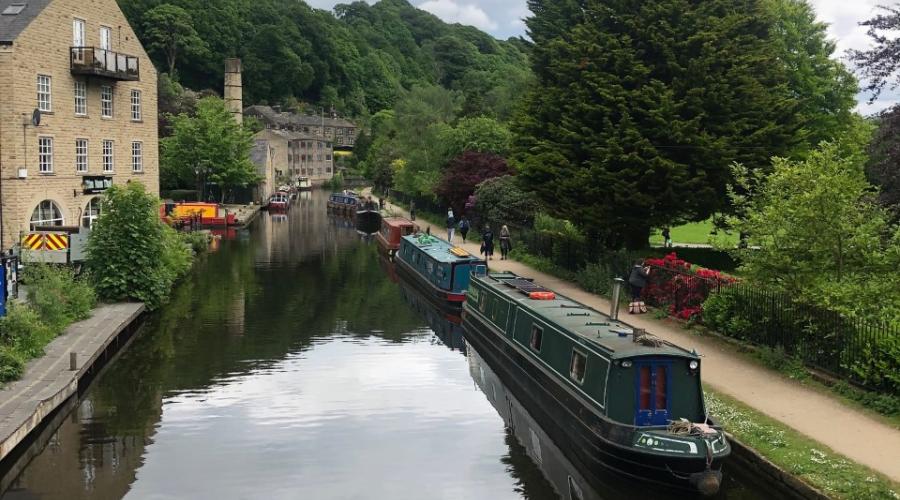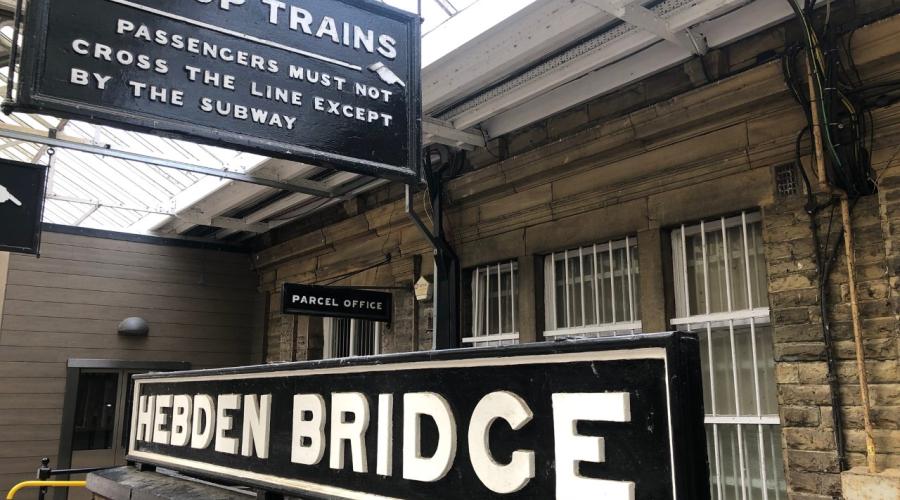 What to bring
Hiking: you will need walking boots and waterproofs. Don't forget to bring a water bottle and a packed lunch for Saturday!
For camping:
Must haves: tent (please no mansions, as the site is reasonable but not huge!), sleeping bag, sleeping mat, food (Friday and Saturday evening meals, breakfasts, packed lunch for Saturday), towel, mug, bowl or plate and cutlery, torch.
Nice to have: cooking stove (or find a friend to share with) and pan(s), camping chair, camping table.
Note there is a kettle, a fridge and some chairs in the camping barn. There is no stove provided.
Food & drink
You will need some food for Friday night, Saturday breakfast and a packed lunch on Saturday.
For Saturday night: the campsite is a 15 minute walk downhill through the woods into Hebden Bridge and some people might want to go into town for food (bring a torch for the walk). Alternatively bring food for Saturday night too.
For Sunday morning: Make your own. Or there is a catering trailer on the campsite that serves hot breakfast 9.00am - midday on Sundays. They have confirmed they will be open just for us! 
Meeting & times
Sep 09 - pm