POSTPONED - Tearooms, Muddy Fields and Country Pubs
19 people attending
1 place left
10 miles / 6 Hours - we will have plenty of time, it's an easy walk with a few slight inclines.
Starting at Meynell Langley Gardens Tearooms, we will sneak through the grounds of Kedleston Hall before trudging off in search of the Puss in Boots.
This modrate walk of roughly ten miles will take us through the villages of Kedleston, Duffield and Quarndon in search of a restorative pint. We will enjoy views of the Derwent Valley and beyond.
Starting and finishing at the tea rooms - hopefully to have some tea and cake on our return - we make our way down a short stretch of road to a secret short cut which avoids using the lane, on our way towards Kedleston, the village built by Lord Scarsdale who also happened to be the Priest.
We traverse very muddy fields to find ourselves crossing stepping stones and chasing sheep across field after field of pasture. Eventually we come down the hill on the Derwent Valley side to reveal the view towards the East. This leads us down pass the Puss and Boots public house and into the village of Duffield.
Once we have had our fill we will return up a different hill to Bunkers Hill which was used in the war to fire artillery shells at the bombers who descended on Derby. More recently I learnt to sledge here when I was a child. We arrive into the village of Quarndon and stroll on to Kedleston Hall once more.
Time permitting we will return to the café for tea and cake.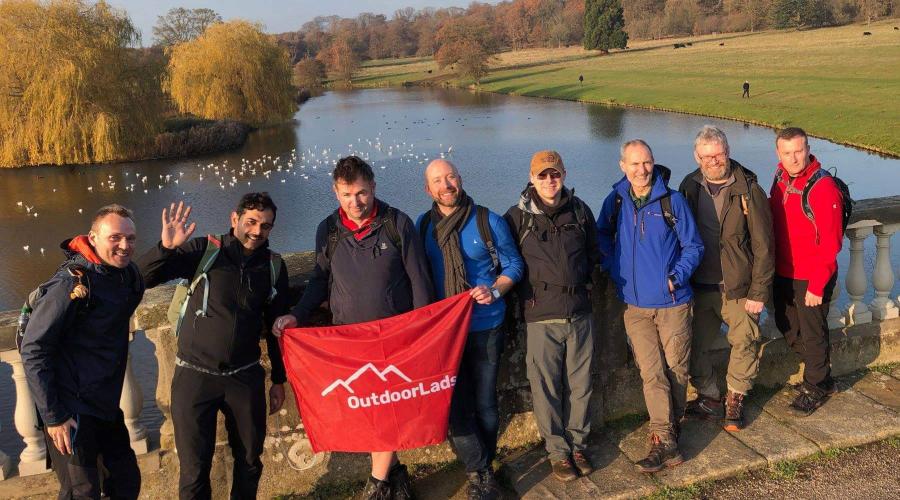 What to bring
Please make sure you are wearing sturdy footwear, it will be muddy underfoot. Please bring waterproofs as the weather may turn wet. I would recommend several layers so you can peel them off when required. Please bring a day ruck sack to carry your food and essential supply of water. Please remember to bring snacks too. Its usually advisable to bring a change with you for when you return to your car.
Food & drink
We will stop for refreshments as per the walk description, but you may also wish to bring a packed lunch. Please bring at least a litre of water.
Meeting & times
Mar 28 - am