Planes, trains and automobiles
12 people attending
18 places left
approx 13 miles undulating countryside walk
We will head south west from the start following the ridgeway path through ancient historic woods and across Roman roads to Wendover Woods. Here we will have lunch before heading south and joining the Chiltern Way eastbound and the then returning to the start via the Grand Union Canal.
The route:
https://osmaps.ordnancesurvey.co.uk/route/10265535/tring-stn-to-wendove…
THE SITES:
Bull's Wood has seen many visitors over the centuries since the Romans, Saxons and Normans. The Estate has had a mixed history of ownership which includes the Abbots of Faversham and a traitor (Henry Peckham) who was executed for plotting against Queen Mary Tudor.
Hastoe (Halstowe or Halstoe in the 13th century) is a hamlet in the civil parish of Tring. It is located in the Chiltern Hills, 1.7m south of the town of Tring in the county of Hertfordshire and on the county boundary with Buckinghamshire.
The highest point in Hertfordshire is 803 feet (245 m) above sea level, this is a quarter-mile (400 m) from Hastoe within Pavis Wood.
Pavis Wood is an area of woodland on a hill located near Hastoe in Tring, north-western Hertfordshire, England. A point on its eastern slopes is the highest point in the county of Hertfordshire at 244 metres (801 ft). The area is often considered as ancient woodland containing a wide variety of plants such as the yellow pimpernel and wood melick. A bridleway crosses the woodland which can be accessed throughout the year as well as the Ridgeway National Trail which is dominated mainly by beech, oak and ash.
Wendover woods In 1913, Alfred de Rothschild, invited the Royal Flying Corps to conduct manoeuvres on his land in the adjacent manor of Halton, and the land continued to be used by the British Army throughout the First World War. In 1916 the Royal Flying Corps moved its air mechanics school from Farnborough, Hampshire to Halton, and in 1917, the school was permanently accommodated there, in what was to become the current RAF Halton.
Grim's Ditch is a series of linear earthwork in the Chilterns (southeast England). A complete outline cannot be identified but separate sections exist over a 30-kilometre (19 mi) span between Bradenham, Buckinghamshire, Berkhamsted, Hertfordshire and as far as Pitstone and Ivinghoe Buckinghamshire. Pottery shards have been unearthed in excavations during the 1970s and 1980s suggesting that its origin may have been during the Iron Age and was believed to have been during a period when the landscape was clearer of scrub and the dense woodland than today as the straighter sections would have required clear lines of sight. The first mention of Grim's Ditch was a grant of 1170–90 in the Missenden Cartulary referring to it as Grimesdic. The Anglo Saxons commonly named features of unexplained or mysterious origin Grim. The word derives from the Norse word grimr meaning devil and a nickname for Odin or Wodin the God of War and Magic. Another mention is to be found in a 10th-century Anglo Saxon boundary charter for the Mongewell area. 
Its size varies considerably. At Hastoe the ditch is 3.5 metres (11 ft) wide and 2 metres (6 ft 7 in) deep with a bank of 2 metres (6 ft 7 in) and an overall spread of 13.5 metres (44 ft). The purpose of the earthwork is uncertain. It is thought by the Ordnance Survey (1974) that it may be a set of local boundaries used to control the movement of cattle and carts and dating back to the Iron Age, as no Anglo-Saxon event is connected with it. It is not seen as having a defensive function due to the way that the banks have been constructed. It may in fact be a collection of structures with two or more purposes, with the hilltop section near Cholesbury being associated with the nearby Iron Age Hillfort whilst other sections lower down towards Aylesbury Vale may demarcate areas where pig and cattle grazing occurred. Sections are scheduled as ancient monuments. 
This walk is suitable for dogs. I love having dogs on walks and actively encourage people to bring them.
Photo Credits:
Creative Commons License This work is licensed under a Creative Commons Attribution-ShareAlike 3.0 International License.
IMPORTANT! - Participation Statement
You MUST complete a Participation Statement, in addition to booking your event space before attending an OutdoorLads event. You only need to complete this Participation Statement once, not for each event you attend. 
COVID-19 – IMPORTANT, Please read the following before you sign up to this event:
Anyone with COVID-19 symptoms, even if they are extremely mild, or who lives or is in a support bubble with someone showing symptoms, is asked not to attend. This is in line with the government's coronavirus advice.
You must also immediately self-isolate and not attend the event if you or someone in your household or support bubble shows coronavirus symptoms or tests positive. Read the NHS self-isolation guidance.
OutdoorLads strongly encourages all attendees to take a rapid lateral flow test immediately prior to attending an event. This will help to keep everyone safe. Order free Rapid Lateral Flow Tests.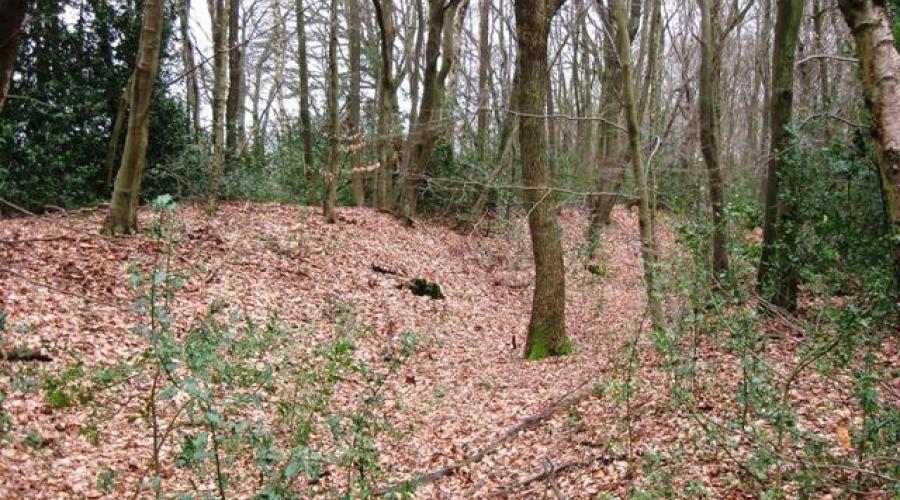 What to bring
walking footwear
anything else you want to bring
Food & drink
bring what you need to survive the baron wastelands of the shires.
there is a cafe at the halfway point 
Meeting & times
Oct 23 - am