Penmachno MTB
Technical Mountain Biking
10 people attending
0 places left
Event booking closes on Nov 26 at 09:00:00
30 km - 5 hours
Penmachno is one of the the more natural feeling mountain biking circuits in Great Britain.  This day ride is only suitable for experienced mountain bikers on good mountain bikes. (Not suitable for beginners or hybrid bikes, sorry!)
The car park where we will be meeting is most easily found by searching for "Penmachno mountain biking" on Google maps, which accurately displays its location. (The post code is not very precise).
On this Saturday ODL have two events running concurrently - this ride and also participation in the annual Betws-y-Coed Trail Challenge run.  In addition on the evening we have the ODL North Wales Social.  Please follow the links below for the details of the other events.  Even if you don't fancy the run or the ride, why not just come along to the social to catch up with old friends and meet new ones. 
Details of the trail run and the social can be found by following the link below:
Trail Run:  Betws-y-coed Trail Challenge
Social:  TBC later
This MTB event is one of two this weekend.  If you're also interested in taking part in the Clwyds ride on the Sunday, click here for more details: 
Clwyds MTB:  Ride the Clwyds of North East Wales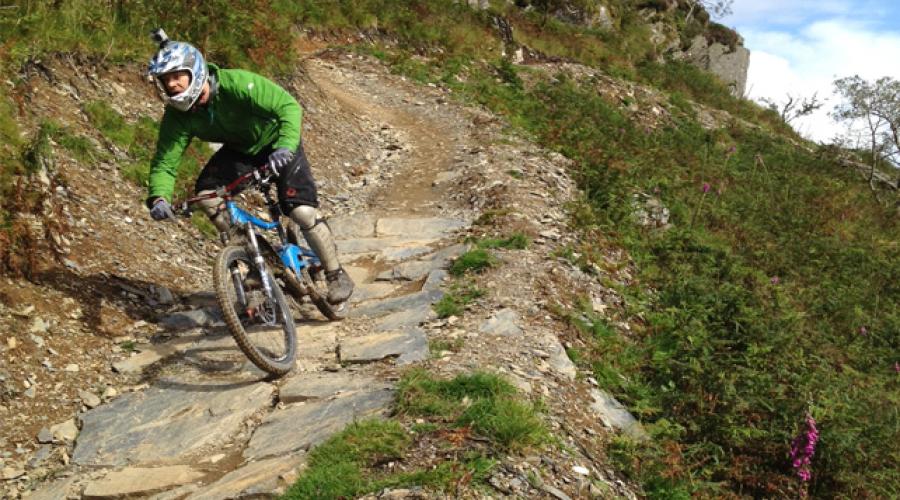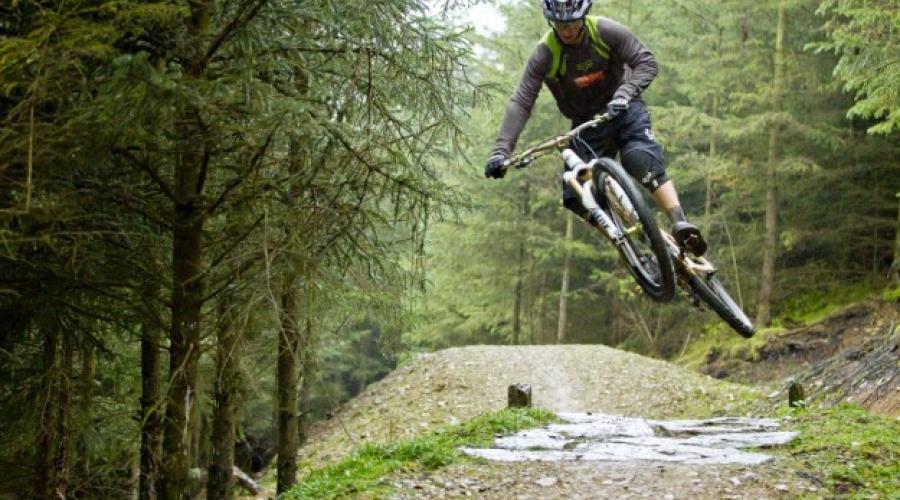 What to bring
Apart from your bike remember the following:.
Spare inner tube and tyre levers. Also any special tools that your bike needs.
Food - bring lunch and small snacks such as chocolate bars and energy foods.
Plenty of water (minimum 2lts)
Eye protection - impact from a bee, grit or even a fly at speed is extremely unpleasant, sunglasses may do if not made of glass and not too shaded.
Clothing: choose suitable clothes and footwear for the weather forecast and time of year. You will be exercising so lightweight layered clothing is best. Shorts are best even in rain, as they allow free movement of your legs. Jeans are useless if it rains but tracksuit bottoms need to be not too baggy or they may snag in the chain and cause an accident. You'll need trainers or similar with grippy soles for standard pedals.
Cyclist's Helmet - Outdoorlads policy asks you to wear a helmet events.
Bag you will need a small day-sack to carry essential clothing, water and an emergency snack.
Food & drink
We will be stopping for lunch en route. Please bring your own packed lunch as there are no shops or cafes. Bring plenty of water and snacks.
Meeting & times
Nov 27 - am