20 people attending
12 places left
An relaxed weekend, with a range of activities to choose from.
Following-on from last year's inaugural Peak Christmas event, Skip and Liam are back this year to show the Peak District how to celebrate Christmas, OutdoorLads style! This really is Peak Christmas – as Christmassy as it gets!
We'll be going all-out with the cosy Christmas feel to get us all warmed up for the real thing a few weeks later – expect lots of special festive touches all weekend . . .
Hathersage sits in the Hope Valley, a beautiful little corner of the Peak District with so much to see and do right on the doorstep, including the famous Stanage Edge, and more great walks than you could possibly imagine. Our accommodation is in the heart of the village, so we'll have a host of facilities on the doorstep too, whilst enjoying stunning views and activities right from the door. 
We'll have a choice of a slightly more challenging walk and a gentler amble available for you to choose from on the Saturday, but rest assured that both will show off this area to it's best advantage. For those who can stay a while longer on the Sunday, we'll have a day walk option available then too, and if there are any cycle leaders who wish to come and put on a ride - please get in touch!
After a great day outdoors on Saturday - potentially with a quick pub stop at the end - we'll be returning to base where we'll be making the most of the evening with a good hearty Christmassy meal, plenty of fun and laughter, and some tunes to get us in the mood for the season as we celebrate with our existing OutdoorLads chums and make some new ones too. 
Oh and bit controversial this, but in a break from the OutdoorLads norm there is – wait for it! – NO Friday night buffet! We'll have tasty jacket potatoes and a range of fillings available for you on Friday night, so keep your quiche's and mini scotch eggs at home!  Breakfasts are provided on both days, just don't forget to bring your own lunch.
So come on, sign up and join Skip and Liam for a Christmas cracker of a fun and friendly weekend in the Peaks! 
Dogs: This event is not suitable for dogs.
Image Credits: Photo 5: Stanage Edge Trig Point © Copyright John Slater and licensed for reuse under this Creative Commons Licence.
All others by Liam Russell and Skip Evans - used with permission.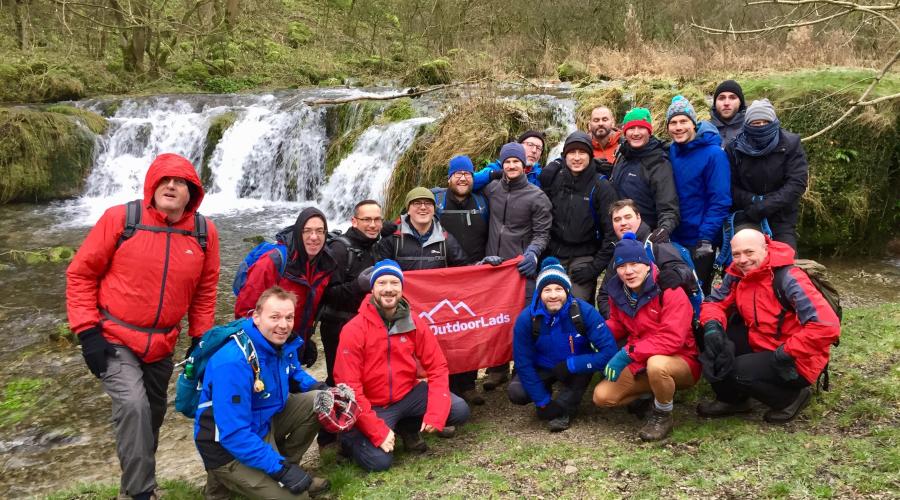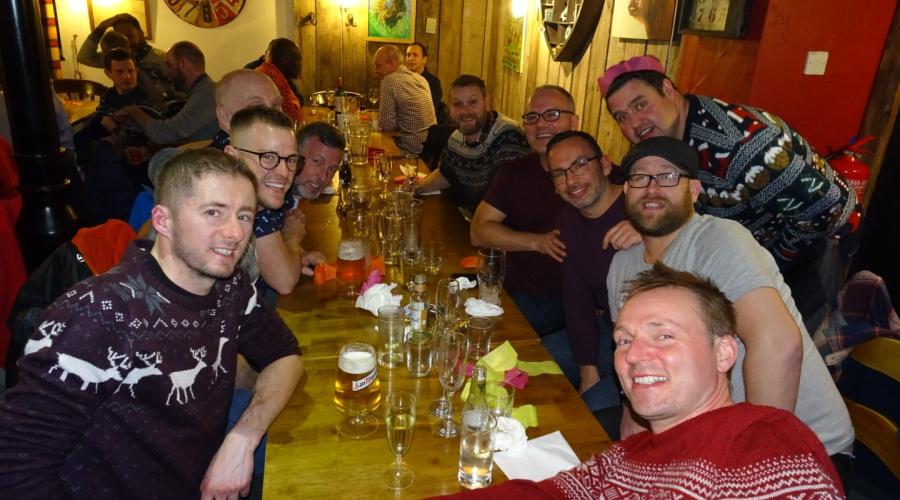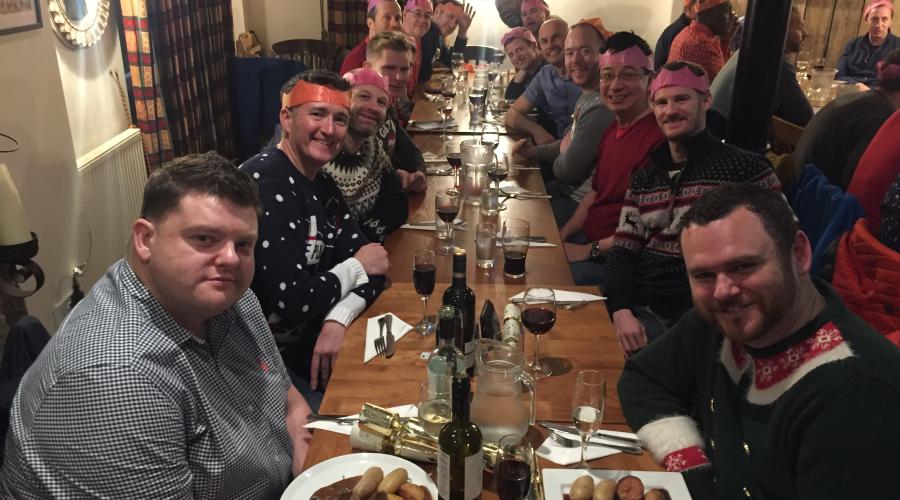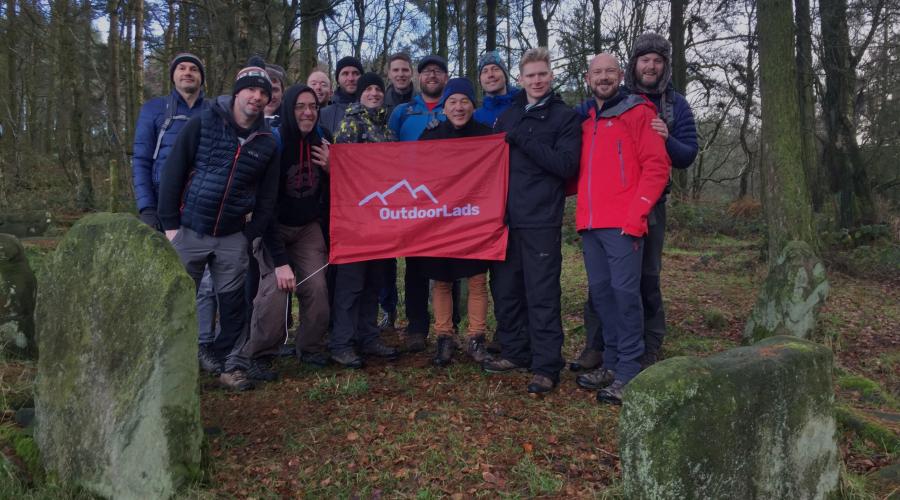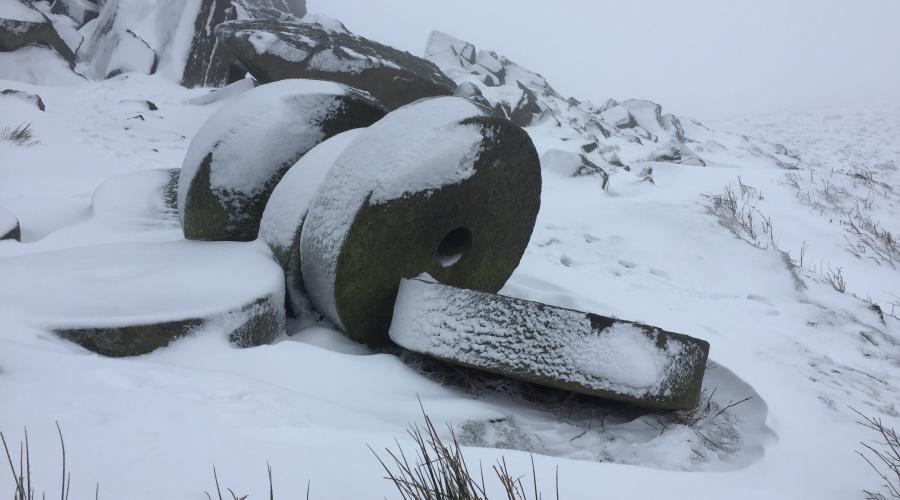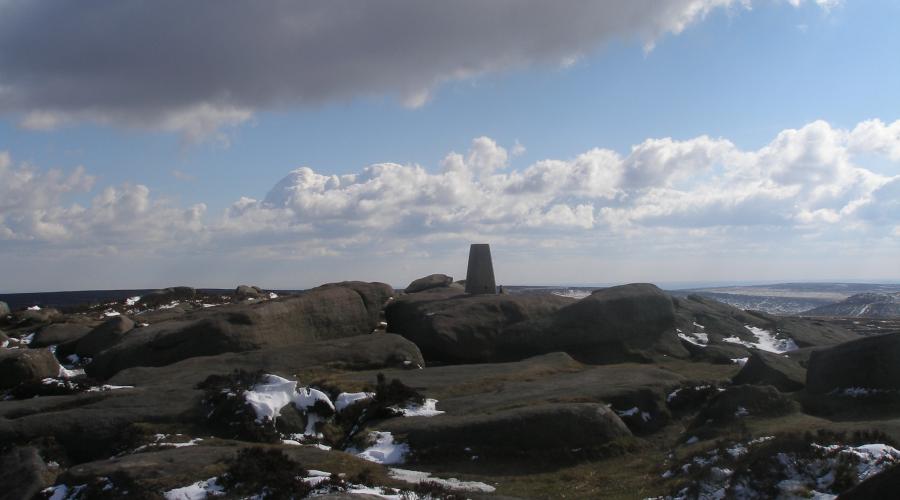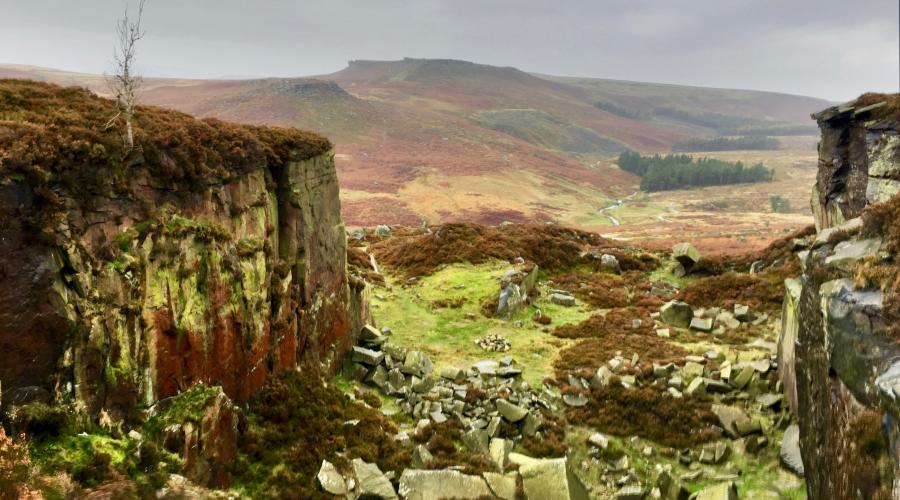 What to bring
Bedding is provided, but you'll need to bring a towel. 
Water: bring at least two litres
Medicines: if you have hay fever, diabetes, minor ailments etc.
Day rucksack: typically 20-30 litres, they are comfortable to wear and allow you to use your arms freely
Boots:  waterproof and breathable and designed for hiking, trainers are OK if the ground is dry and there's little chance of rain
Gaiters: recommended for wet weather or boggy conditions
Socks: proper walking socks will keep your feet dry and help prevent blisters
Layered clothing: lets you quickly adapt to changes in the weather and body temperature. Go for a base layer (vest or t-shirt) and a mid layer (a micro fleece or shirt) and in cooler weather add an outer layer (a windproof jacket or thick fleece)
Trousers: ideally no jeans as they become heavy and cold in the rain, breathable fabrics are more comfortable and dry and on warm days shorts are OK
Waterproof jacket: essential when hiking in all but the calmest of weather, breathable fabrics are more comfortable and dry
Gloves: Windproof, or better still, waterproof gloves are the best choice, bring a spare pair if expecting rain
Hat or cap: stay warm in winter and shaded in summer
Sunglasses: for any sunny day, even in winter
Sun cream: can be useful even on cloudy and winter days
Snacks: bring biscuits, energy bars, gels, bananas, chocolate or dried fruit for example and put them somewhere easy to get hold of
Lunch: bring a packed lunch unless otherwise stated
In addition to the kit lists relevant to the activities, bring:
Wash kit: remember to include a towel, shower gel and shampoo
Earplugs: for the shared sleeping arrangements
Headtorch: always good to bring a head torch!
Food & drink
Tea and coffee will be available all weekend, but please bring with you any other drinks you may wish to consume.
Jacket potatoes with a range of fillings will be provided on Friday night, and a meal on Saturday night, as well as breakfasts on both days.
You'll need to make your own arrangements for lunches, either bringing somehting with you or purchasing something at one of the small shops in the village. 
Meeting & times
Dec 06 - pm