Panoramic views from North Hill, Minehead
7 people attending
13 places left
The walk is approximately 8-10 miles (12-15km) in length. A steep ascent up North Hill with some possible steep descents dependant on route taken.
This beautiful walk from North Hill, Minehead is very much of my childhood. I grew up in Minehead and, although, it did not have much to offer in terms of culture, it more than made up for it in terms of stunning landscapes. Something I very much appreciate now.
We start from the seafront, up the Zig Zag as it's affectionately known before making our way up to the picturesque Church Steps and St Michael's Church for views across Minehead.  We head further upwards where the views open up towards Exmoor and Dunkery Beacon to the south and the Bristol Channel and Wales to the North.
Depending on the weather we'll head over to Bossington Hill with stunning views of Porlock Bay before heading back down into Minehead.
IMPORTANT! - Participation Statement
You MUST complete a Participation Statement, in addition to booking your event space before attending an OutdoorLads event. You only need to complete this Participation Statement once, not for each event you attend.
[Photos taken by the event leader and permission is granted to OutdoorLads for further use.]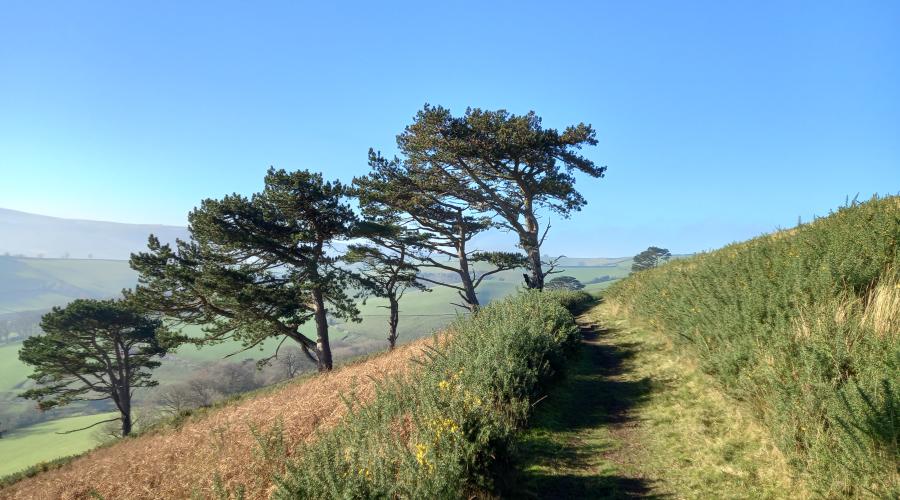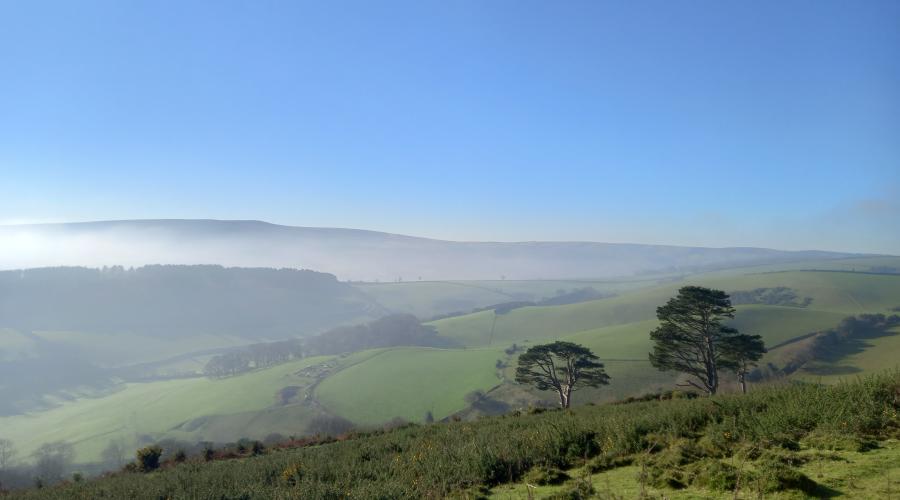 What to bring
Here is a standard list of kit items that can be adapted to suit individual needs.
Boots:  Hiking boots are arguably the most essential piece of kit when hiking just about anywhere.  Walker's should make sure that their boots are both waterproof and breathable, and provide good ankle support.  Boots should also be in good condition.
Socks: Walking socks are often overshadowed by those new to hiking, with many novices failing to invest in proper socks.  Good walking socks are essential in regards to keeping the feet dry, and in turn stopping the development of blisters.  Sports socks and other socks not designed for walking will often become waterlogged, or damaged which will in turn blister feet.
Gators:  Gators attach to the bottom of walking boots and extend to just under the knee.  They provide waterproofing for the bottom half of the leg, and are essential in keeping the feet dry.
Walking Trousers:  Walking trousers should be of a windproof design and made of a rip stop material, that will stand up to walking through ferns and undergrowth.  They should also ideally be water resistant, or at least not gain weight, and lose their insulation properties when wet.  Jeans are therefore to be avoided, as they are heavy when wet and provide no protection from the elements.
Waterproof Trousers:  Waterproof trousers are essential in keeping the legs dry, as water resistant trousers will not keep out any significant rainfall.  Walker's should look for waterproof trousers that are breathable, in order to avoid being soaked with sweat.
Base Layer: A breathable base layer should be chosen in order to let sweat escape from the body.  This should ideally consist of a breathable synthetic, specially designed fabric, though a cotton T-Shirt is sufficient.
Mid Layer: A Mid Layer goes on top of the base layer and should consist of a 100 weight micro fleece, or a rugby typed thick shirt.  The layering system is important as it allows walkers to quickly adapt to changes in the weather as well as body temperature.
Outer Layer: The outer layer should consist of a windproof jacket or a thick fleece.  This is the final layer and walkers should ensure that this layer provides ample warmth.
Waterproof Jacket:  A good waterproof jacket is one of the most important pieces of kit you will require when hiking.  Walkers should look for a jacket that is both waterproof and breathable in order for them to be protected from sweat.  Materials such as Gore-tex are often the best choices.
Hat: As most heat is lost through the head a good hat is essential.  The best hats are those of a fleece design, with wool also being acceptable.
Gloves: Gloves are essential in the colder months as walkers will require the usage of their fingers for various activities such as map reading.  Windproof or better still waterproof gloves are the best choice.
Rucksack: A good Rucksack that is comfortable to wear is essential, and required to carry both food and equipment.  Day sacks should have a capacity of around 30 litres with equipment being placed in water proof bags inside.
Food & drink
Please bring a packed lunch and plenty of fluids.
There will be an opportunity for a pub meal and drinks at the end of the event.
Meeting & times
Jul 16 - am