OutdoorLads Family Christmas 2022
35 people attending
0 places left
Event booking closes on Dec 21 at 17:00:00
A relaxing few days, with short or long walks as you please!
Christmas is coming and we do NOT mind saying it! It is time for Family Christmas once again and we are heading to a wonderful part of the world: The Isle of Anglesey, the beautiful county in North West Wales.
Danny and Andy are looking forward to hosting you for THREE NIGHTS of festive fun, laughs, and new and old friends. Oh, and LOTS of quality food too - we hope you will arrive with empty stomachs!
On Christmas Day our full turkey dinner with all the trimmings (dietary alternatives of course) will be washed down with prosecco as we celebrate the festive period and probably have a listen to what HM King Charles III has to say in the first Kings Speech of many a generation! 
Our venue is a wonderful Eco hostel - but don't worry, it has excellent amenities, including two living rooms, plenty of hot water and some wonderful, easy access coastal walks to stretch the legs. For the inside dwellers, we will have a projector and screen available and some board games, or you can lend your skills to the kitchen in the preparation of the many different feasts.
Whilst there, we'll be enjoying some walks in the local area, with plenty of fresh sea breeze and views of the stunning coastline to keep us entertained! If cycling leaders sign up, we may also be able to offer a cycling event - bring your bike if so! We'll confirm nearer the time what activities are available. 
Transport is easier than you might think too: Holyhead Station has services from Manchester, Liverpool, Crewe and even London direct! So, wherever you might be coming from, let the train take the strain.
Payment Plan
If you want to, you can split the payment for this hostel into THREE PAYMENTS. Contact OutdoorLads HQ on 0161 420 0001 or support@outdoorlads.com and make your first payment of £50 to secure your place. Then pay in two further instalments in the months that follow and that is you all fully paid. Terms and Conditions will apply. You will need to have fully paid for the event by 1 December 2022. 
Dogs: The hostel allows TWO dogs but they are not allowed in bedrooms.  Currently we have one dog space taken. 
 
IMPORTANT! - Participation Statement
You MUST complete a Participation Statement, in addition to booking your event space before attending an OutdoorLads event. You only need to complete this Participation Statement once, not for each event you attend. 
Anyone with COVID-19 symptoms, even if they are extremely mild, or who has recently tested positive for Covid-19, is asked not to attend.
Event Images
All images are the property of the event leader, taken by them. Permission is duly granted to OutdoorLads for their use.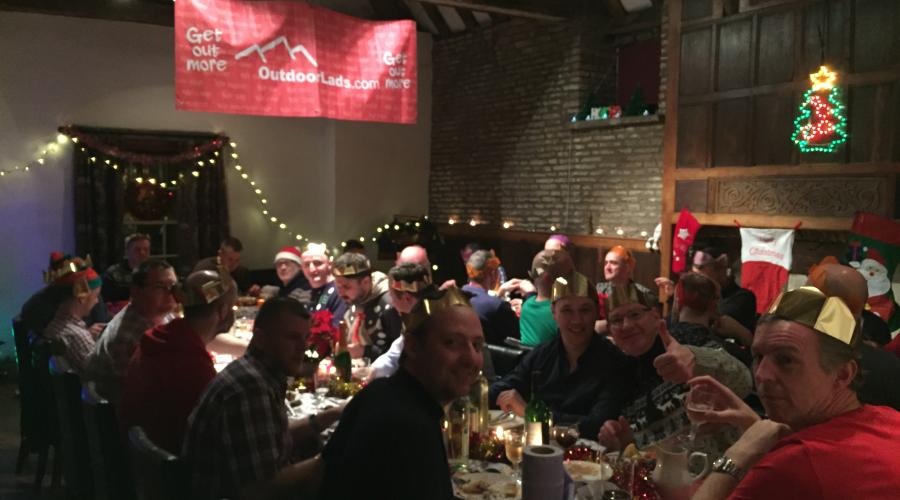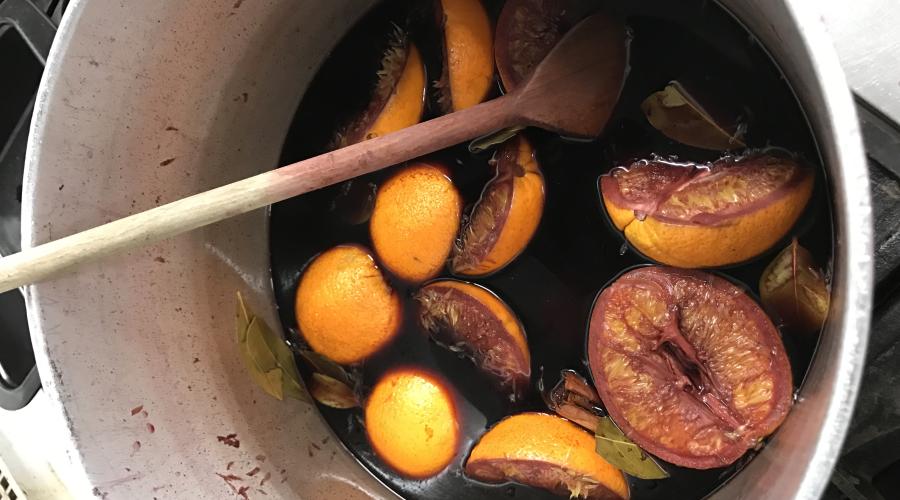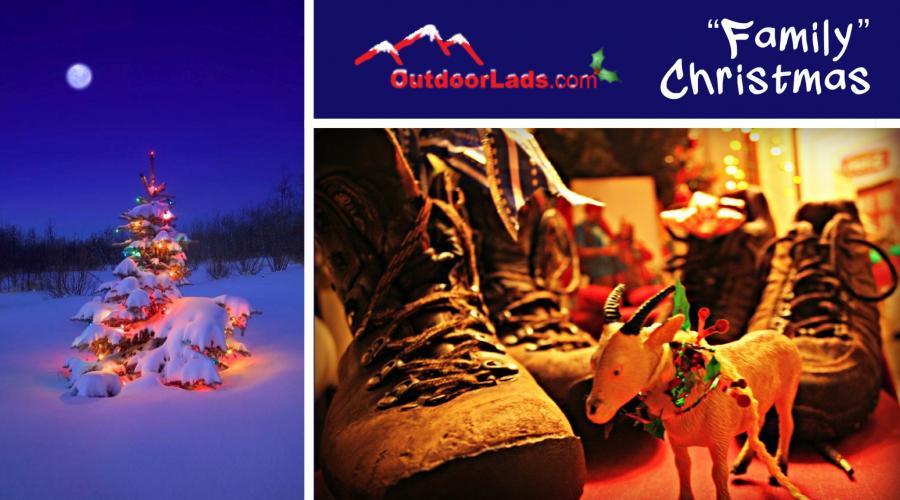 What to bring
In addition to your walking gear, you will need a towel, clothes for the hostel and a whole load of Christmas cheer... don't forget your Christmas jumper too! :-)
The hostel provides bedding, we would always advise bringing your own pillow for extra comfort.
Food & drink
PLEASE ARRIVE HUNGRY... NO, WE ARE NOT KIDDING :-)
Christmas Eve (Arrival): We will welcome you all to the hostel with some mince pies and the smell of mulled wine on the hob.  The perfect start to Christmas.
Christmas Eve (Dinner): We will have the usual OutdoorLads buffet so bring an item for a one or two people to share but don't bring too much; we like to avoid too much wastage of food wherever possible. Think about home cooking something, it always tastes so much better.
Christmas Day Brunch: Served from 10.30am, this will include Poached or Scrambled Egg served with your choice of Salmon, Mushrooms or Bacon.  All washed down with a glass of Bucks Fizz.  Cereals and toast will be available if anyone wants them too.
Christmas Day Evening: Starting with some tantalising Amuse Bouche, we will serve a full Turkey Roast with all the trimmings and a glass of Prosecco to boot (dietary alternatives will be provided)
Christmas Day Night: We can lay out any leftovers from lunch as is traditional for Christmas Day
Boxing Day Breakfast: A selection of cereals, toast, fruit, yoghurts and pastries will be available for you to enjoy.
Boxing Day Lunch: You will need your own packed lunches for our day walk or other activities.  We may be limited on fridge space but be aware that its a fair drive to the nearest shop.....you could always use up any leftover buffet food from Christmas Eve :)
Boxing Day Dinner: We will prepare a quality three course meal for your delight, with dietary requirements catered for where required.
27th December Breakfast: A selection of cereals, toast, fruit, yoghurts and pastries will be available for you to enjoy.
Meeting & times
Dec 24 - pm