The OutdoorLads annual "Weekend in Blackpool"
18 people attending
12 places left
Geographically Flat, Fun-wise, totally vertical!
Join us for our 3rd weekend break in Blackpool, staying at the Mardi Gras hotel for Friday and Saturday night.
This is our third time running this popular event. On Friday, evening there will be the opportunity to have a few drinks in the hotel bar and have a catch up with friends old and new, there will also be an (optional if you prefer) OutdoorLads Pub Quiz! Might even be some prizes! Light meals will be available to save the hassle of going out too.
Saturday is the BIG DAY, we will be going for a fun trip to Blackpool's Sandcastle, the UK's Largest Indoor Waterpark,  and then in the evening, we will have a big blackpool night out starting at the famous Funny Girls cabaret venue.
For the weekend, The B&B is around the corner from Blackpool North railway station. Long stay parking is available a three minute walk away - see loation detials.
We have a TELEGRAM GROUP for this event, please join!
Triple, Double, twin and single rooms are available. If you would like to arrange a share, then the telegram group is the place to make arrangements.
Rooms can be booked directly with the Mardi Gras Hotel on +44 1253 283633. They haven't put many rooms on booking sites as they're saving them for Outdoorlads. Our price is £92.50 for the few singles they have or £150 for a double for the two nights, if booked via the owner, Mark Street, on Messenger, he's offering double rooms for £140 for the two nights if you say you're with ODL. Discounts are also available on one night stays 
For those joining on saturday, we will be walking from the Mardi Gras Hotel to the Sandcastle on Saturday morning, getting the tram back before getting ready for a big blackpool night out.
The hotel bar will be open for pre-night out drinks on the Saturday evening before we set off to Funny Girls at 7pm (the hotel bar is around the corner from Funny Girls).
On Sunday there should be the chance for a short walk to the prom and an opportunity for a coffee shop stop before heading home.
Once you've booked, please let us know you're coming by signing up to this event and joining the telegram group.
This event is part of a weekend programme of trips in Blackpool. For those wishing to book either the Sandcastle Waterpark Event, Funny Girls or both can find more information through the links.
While you're here...
If you are a PAYG Member and in a position to make a donation in return for a social event you've really enjoyed, we'd massively appreciate it. Full members can donate too, of course. We welcome any and all support for the charity.
We want to make sure OutdoorLads is here in the future to get more gay, bi and trans guys in to the great outdoors.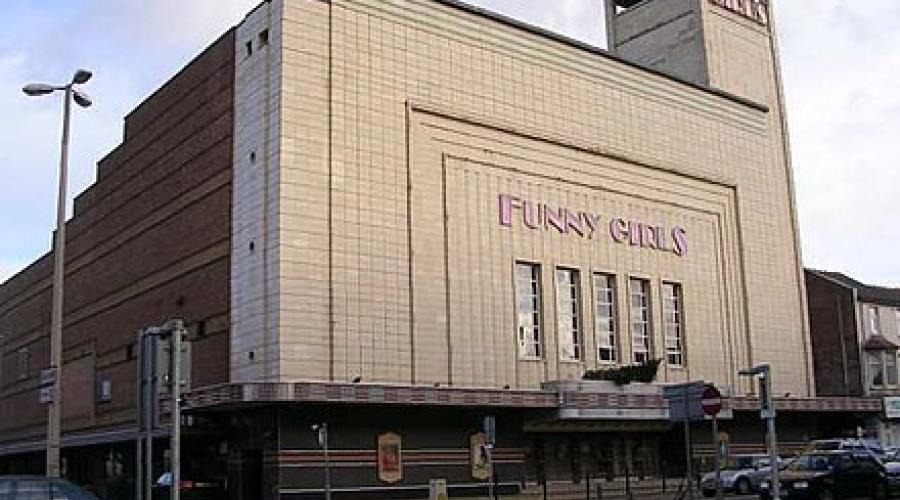 What to bring
Any clothes and toiletries you'll need for a weekend away.
Food & drink
The bar will be open for drinks, meals will be on sale during Friday evening.
Meeting & times
Jan 27 - pm