Mid-summer camping in Somerset
18 people attending
2 places left
Event booking closes on Jul 26 at 16:00:00
Camping and lowland walking
Join us for a mid-summer (not midsommar...) camp on the grounds of Tucker's Grave Inn, the CAMRA Cider Pub of the Year 2020!  This traditional cider house is over 200 years old and is one of only 6 in the country to not have an actual bar!  Legend has it that local farm worker Edward Tucker hung himself in a  nearby barn in June 1747 and is buried in unmarked ground on the site of the Inn.  In 2004, punk rockers The Stranglers (who are still regular visitors) wrote a song detailing the history of the pub.
https://www.youtube.com/watch?v=psLbkD6MpAM&t=38s 
The village of Faulkner does not have direct rail or bus service; the journey requires a train to Bath Spa and then 2 separate busses!  There is ample parking at the site but car sharing is encouraged (try the app Caroster to set up car pools - https://caroster.io/en/home ).
The pitches are located just metres from the pub, along the banks of Norton Brook and there will be plenty of room for us to camp together.  There are full shower facilities a short stroll from the pitches.
There will be a hike of 10-15km on Saturday and a live band performs in The Barn from 20.00.  Entry is free and "The Usual Suspects" will cover Queen, The Stereophonics, The Killers, Rag and Bone Man and similar artists.  Please note that personal drinks are not allowed in The Barn.
If this is your first event, don't be put off if you lack some of the necessary equipment; just message me on chris.keivit@outdoorlads.com and we will see what can be worked out!  I have also created this Telegram channel so we can chat and plan for the weekend: https://t.me/+UALq9KGrWFQxNjFk
The campsite and shower facilities are fully accessible but please note that as the pub is a Grade I listed building, access may be difficult.  Some of the outdoor activities may not be suitable if attendees have accessibility requirements; please confidentially email me to discuss options.
Some of the site rules are:
Dogs are allowed at a cost of £2.50 per night, payable directly to the site on arrival
Quiet hours are between 23.00 and 07.00
Campfires and barbecues are allowed, but must be raised off the ground
Tents must be a minimum of 3 metres apart
Cars can be parked at the pitches
-----------------------------------------------------------------------------
IMPORTANT! - Participation Statement
You MUST complete a Participation Statement, in addition to booking your event space before attending an OutdoorLads event. You only need to complete this Participation Statement once, not for each event you attend. 
----------------------------------------------------------------------------
Photos: Courtesy of www.unsplash.com and Tuckers Grave Inn  and used with permission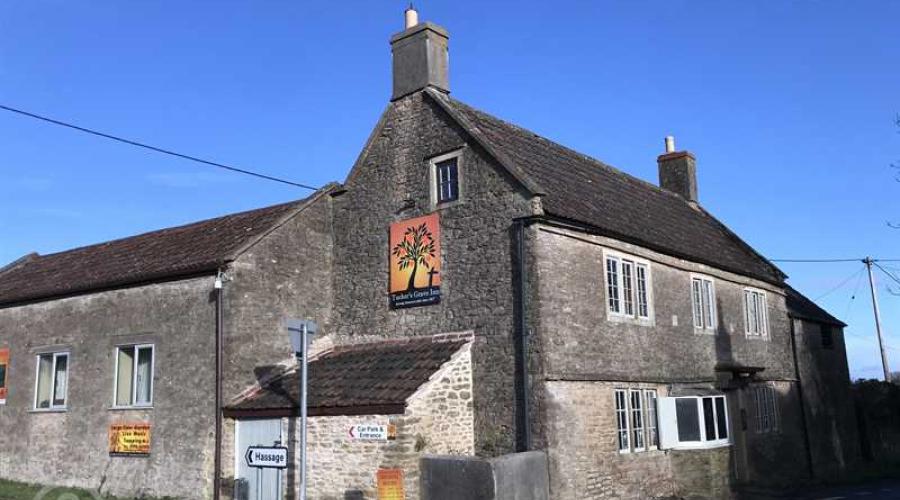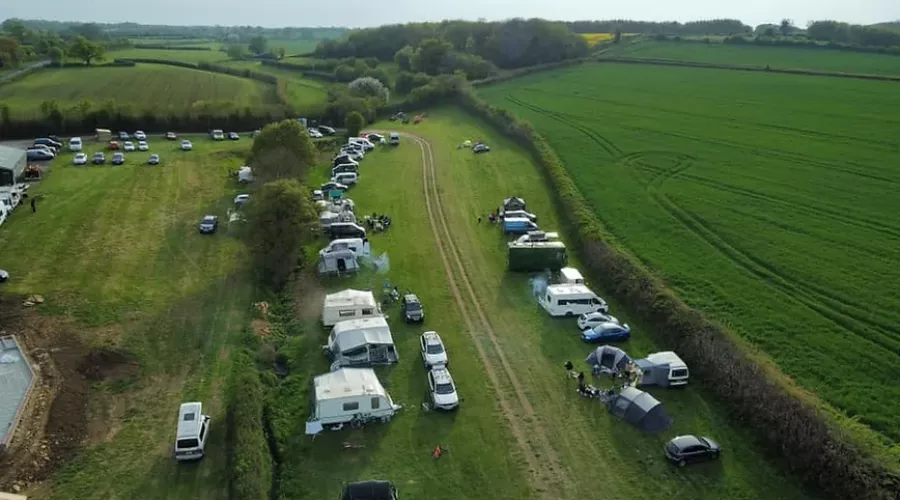 What to bring
This list is not exclusive and if your a regular camper I am sure you will have your own list, if not:
Tent:  A tent is of course essential when sleeping out in the open (It is the UK it could well rain). It's recommended that you have pitched your tent before, and have all parts of it, such as poles and pegs.
Sleeping Bag: You are going to want this keep warm at night
Sleeping Mat/Cot:  The ground is hard and you'll get a much better nights' sleep if you have something between your sleeping bag and the groundsheet.
Pillow:  Whilst you could roll-up your spare clothes and use these as a pillow since your unlikely to be carrying your kit far to this camp I would bring one with you.
Food and Drink:  See above, you will need to cater for yourself through out the weekend so plan ahead.   If the weather is bad you will want a hot meal and likely hot drinks (Tea/Coffee/Hot Chocolate)
Camp Stove:  Depending on your catering plans for the weekend you may be satisfied with a simple single gas burner/Trangia, or you may need something bigger.  Don't forget about the members' discounts at Cotswold Outdoors who will be happy to assist you if you don't have something suitable.  Don't forget your stove will need fuel.
Lighter/Matches:  You will need some way to light the stove.
Torch/Lantern: You'll find it much easier to get in your sleeping bag at night if you can see where you are going.  Check the batteries whilst you are at home or bring spare ones.
Pee Bottle:  If like me you hate getting out of your tent in the middle of the night when its cold this is a must, just remember to empty it in the morning.
Water: Whilst fresh water will be available at the campsite you probably won't want to have to keep going back and forth to the tap so will want a suitable container and don't forget if you are going on the day walk to pack your water bottle or hydration bladder
Utensils/Pots & Pans:  Again your needs will vary on what you are planning to eat but you will want as a minimum a mug, knife, fork and spoon.
Towels:  Your going to want one for yourself, perhaps a separate one for your cooking equipment and maybe a spare
Wash-kit: Toothbrush, toothpaste, soap, shampoo and flip-flops are essential!
Medicines: if you have hay fever, diabetes, minor ailments etc.  The leader will have a basic first aid kit and if you have a medical condition please confidentially DM the Event Leader.
Waterproof bags: keep spare clothing, electronics and anything else dry even when your rucksack or tent leaks by using Ziploc type food bags or, better still, outdoor activity waterproof bags
Folding/Camping Chair:  Everyone likes to sit around the camp fire in the evening and this is much more comfortable than a log.
Day Rucksack: (Day Walk) typically 20-30 litres, they are comfortable to wear and allow you to use your arms freely
Boots: (Day Walk) waterproof and breathable hiking boots with good ankle support
Change of Footwear:  If you've been in boots all day you will want something else to wear around the campsite and if we go to the pub.  Wellies are always a good option if the weather turns.
Socks: proper walking socks will keep your feet dry and help prevent blisters you'll want one pair for each day you're walking, and a spare pair.  You'll also want some other socks for around the campsite/evening wear.  TOP TIP:  Put clean socks on before getting into your sleeping bag if you are going to wear them at night.  Any moisture in your socks will condensate in the colder temperature at night and its not comfortable.
Underwear:  Unless you go commando you will probably want one pair per day and a spare pair.
Layered clothing: lets you quickly adapt to changes in the weather and body temperature. Go for a base layer (vest or t-shirt) and a mid layer (a micro fleece or shirt) and in cooler weather add an outer layer (a windproof jacket or thick fleece).  You'll probably want a couple of items for each layer so that you have a good change of clothes.
Trousers: Whilst on the day walk you really do not want jeans as they become heavy and cold in the rain, breathable fabrics are more comfortable and dry and on warm days shorts are OK.  Again a couple of pairs is sensible.
Waterproof jacket: essential when hiking in all but the calmest of weather, breathable fabrics are more comfortable and dry.
Walking Poles: (Day Walk) always optional, love them or hate them, but give them a try and decide for yourself
Hat or cap: stay warm in winter and shaded in summer
Sunglasses: for any sunny day, even in winter
Sun cream: can be useful even on cloudy and winter days
Bin Bags:  If the weather doesn't hold and you have to take a wet tent home (hopefully just the tent gets wet) then a couple of extra bin liners can be a great addition to your kit
Snacks: (Day Walk) bring biscuits, energy bars, gels, bananas, chocolate or dried fruit for example and put them somewhere easy to get hold of
Map and compass: (Day Walk) The walk leader will have these, but if you like map reading or want to develop your skills, bring yours along
Mobile Phone: keep it in a waterproof bag for use in emergencies, and a spare battery/charger is a good idea or a power brick.  You MIGHT be able to charge phones in the pub but this should not be relied upon.
Food & drink
You can either cook on the camp stove or dine in the pub.  The pub offers "secret Nepalese ingredient" curry Friday night, and stone-baked hand stretched pizzas both Friday and Saturday nights.
There is a small cafe on site, open from 08.00 offering hot drinks, pastries, baguettes, and "proper" Cornish pasties.  There is a small Co-op about 7 miles away in Radstock and a well-supplied farmers market at the A36 turn-off just before Norton St. Philip.
Bring your own personal drinks but note that they are not allowed in the pub or beer garden.  As the pub specialises in traditional cask cider there is always a good selection on tap, including Mother Tucker's, Broadoak Pheasant Plucker, Moles Black Rat and Sandford Orchard Rib Tickler.  Butcombe Ale (non-alcoholic as well), DoomBar, Amstel and Stateside (both on draft) are available.
Meeting & times
Jul 28 - pm