Leicestershire and Rutland Road Cycling - Day 1
5 people attending
1 place left
90km (56miles) with 600m (1,969ft) of ascent.
This event is the first day of a two-day circular road cycling route. It's possible, however, to return to Leicester from Stamford by train at the end of Day 1.
Leicestershire and Rutland Road Cycling - Day 1
We'll start off in lovely Leicester and head through the historic heart of the city and then out of town southwards along the Great Central Way - a cycleway running along the route of the former Great Central Railway, the last mainline railway built by the Victorians, but relegated to history by the Beeching cuts of the 1960s.  En route we pass through the Aylestone Meadows wetlands and may see Aylestone Old Bridge, a Grade II listed 15th Century packhorse bridge. 
After leaving the suburbs of Leicester we follow NCN Route 6 along quiet country lanes towards Kibworth and then on to the little village of Tur Langton, where we'll stop for coffee and cake.
We'll then head out further eastwards where the Leicestershire countryside gets a little more hilly.
We will pass through the pretty village of Hallaton, famous for its annual bottle kicking ritual and "Hare Pie Scramble", which usually take place over Easter.
From Hallaton we cycle down to and around Eye Brook Reservoir, and tackle the most significant hill of the day, before stopping off in the village of Lyddington for lunch and to see the English Heritage's Lyddington Bede House.  After lunch we out to and under the very impressive Welland Viaduct, before heading to Rutland Water; one of the largest artificial lakes in Europe. By surface area it is the largest reservoir in England, but by capacity it is exceeded by Kielder Water. 
From Rutland Water it's only a short distance to our destination in Stamford, which was the first conservation area to be designated in England and Wales. There are over 600 listed buildings in and around the town, including 17th and 18th-century stone buildings, older timber-framed building, five medieval parish churches as well as the remnants of St Leonard's Priory, one of the best surviving examples of Norman architecture in Stamford.  We will try to visit a few of them either in the afternoon after arrival or the following morning before we head back to Leicester.
The cycle will be moderately challenging: 90km (56 miles) with 600m (1,969ft) of ascent.  There are a few rolling hilly sections, but only a few significant hill climbs. The route is best suited to road bikes (or gravel bikes / touring bikes with slicks, not chunky tyres) and those with road cycling experience, as most of the distance is on-road (albeit mostly relatively quiet country roads).  Unsuitable for hybrids and mountain bikes.
The proposed route options can be viewed and the GPX downloaded from Cycle.travel here.   
If you have an English Heritage membership, bring it with you.
** This will be a book your own accommodation trip, to suit your own tastes and budget, with several options to choose from in Stamford and in villages nearby.  Skip plans to stay at the Stamford Lodge. **
If you have any questions about the event or the route please contact Skip.
Participation Statement
You MUST complete the Participation Statement at https://outdoorlads.events/CyclingParticipation in addition to booking your event space before attending a cycling event.
COVID-19 – IMPORTANT, Please read the following before you sign up to this event:
Anyone with COVID-19 symptoms, even if they are extremely mild, or who lives or is in a support bubble with someone showing symptoms, is asked not to attend. This is in line with the government's coronavirus advice.
You must also immediately self-isolate and not attend the event if you or someone in your household or support bubble shows coronavirus symptoms or tests positive. You can find the NHS self-isolation guidance here.
The main symptoms of COVID-19 are a high temperature, a new continuous cough, and a loss or change to your sense of taste and/or smell.
You may be subject to local lockdown restrictions, which you must fully comply with. Details of the location of these restrictions can be found here for England, Scotland, Wales, and Northern Ireland.   
We do not encourage car sharing to events during the pandemic. Please comply with the safety travel guidance for England, Wales, and Scotland. Face coverings should be worn on public transport.
OutdoorLads will support the tracing systems in place across the UK  and attendance at an OutdoorLads event is considered permission to use contact details for this purpose if requested by the appropriate authority.  
All are required to practice social distancing – staying 2m (not 1m) apart at all times, including the lunch stop. Remember: Face, Hands, Space.
Unfortunately, there won't be any planned pub / café stops en route or at the end, and please don't share sweets or snacks with others – we're sorry!
Please bring your own hand sanitising gel for your own use throughout the day. Use of face coverings is at your own choice, but please bring one with you just in case it's needed. Please bring any other PPE items required. Bring a disposable bag for any used PPE.
Members are advised to bring their own small first aid kit for personal use..
Be aware that opportunities for toilet stops may be minimal if facilities are closed.
Please, please cancel at your earliest opportunity if you are unable to attend or are unwell, so that we can allow others to take up these valuable event spaces.
Much as it's difficult - no handshakes or hugs!
COVID-19: Events Participation Statement
OutdoorLads draws your attention to the fact that travelling and being away from home increases the risk of receiving and transmitting Coronavirus, whilst it is present in the UK. You are likely to choose not to participate in OutdoorLads events whilst there is a risk of Coronavirus transmission. However, should you choose to participate in OutdoorLads events whilst the risk is present, you must be aware of and follow the law and government guidelines, both when travelling to and from events as well as when participating in events.
Please note that every person participating should be aware of (and accept) that those members perceived as 'in charge' or leading the event are not experts,  do not need to be experts, and are not regarded by OutdoorLads, or themselves as experts, but are amateurs with some experience in the event type and who are happy to impart their knowledge.  Any advice given should be considered with this in mind by the recipient.
By signing up to and attending an OutdoorLads event, you are confirming that you have read, understood and accept the content of this statement.
Please see our website for more information including an FAQ about our events.
Image credits: All images Pixabay public domain free use, except Image 5, which is provided by the leader and permission is granted to OutdoorLads for its use and reuse.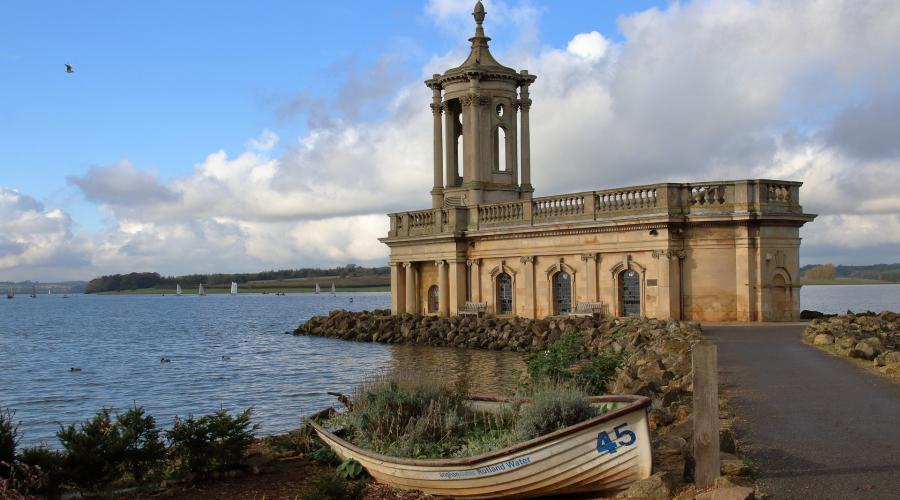 What to bring
BIKE: a road bike (or gravel bike with slicks - not chunky tyres) or a touring bike. The route is along paved roads.
LIGHTWEIGHT LOCK: not a D lock (they are HEAVY)!
Plus the usual:
Panniers or Seat post bag: for evening and change of clothes, toiletries, non-cleated shoes, etc. 
Helmet:  OutdoorLads requires you to wear one
Footwear: suitable for your bike and pedals
Gloves: cycle gloves help avoid blisters
Punctures: spare inner tubes (at least 2), bike tyre pump and tyre levers
Tools: any special tools that your bike needs
Small snacks: such as chocolate or energy bars
Plenty of water: in bottle/s on your bike or in a daypack / bladder
Medicines: if you have hay fever, diabetes, minor ailments etc.
Eye protection: avoid getting grit or insects in your eyes, sunglasses are OK if they are not made of glass and not too shaded
Bike lights: be seen and be safe, even during the day! days are short in December!
Mobile Phone and external battery pack.
Chocolate for Skip (but no dark chocolate - yuk!)
Food & drink
Bring plenty of water - either bottles or a camelpack. 
We will be stopping for (takeaway) coffee, tea and cakes (regularly!) and for lunch about half way around.
Meeting & times
Jun 05 - am
Location
52.631163197696, -1.12526179764