Legends and Landscapes of St Leonard's Forest
35 people attending
5 places left
Event booking closes on Nov 5 at 10:00:00
Distance is 21 km (13 miles); total ascent is 365 m; relief is a little hilly with some short ascents and descents; terrain is dirt, grass, sand and tarmac.
Please note the change of date for this walk.
"There is a wood at St Leonard's where nightingales never sing. Some unseen evil drives them away." 
Perhaps the forest's resident dragons scare the nightingales. Or perhaps the eponymous saint, a sixth century French hermit and famed dragonslayer, silenced them because they disturbed his devotions. Or perhaps they were put off by the commotion caused when a local wide boy challenged the devil to a race. This area, ancient and mysterious, abounds in legends, but it's hard to imagine an 'unseen evil' lurking in such a beautiful place. Indeed, St Leonard's Forest, with its mixed woodland, serene ponds, deep ghylls, steep climbs, remote paths and easy access from London, makes for a fantastic day walk. The nightingales may not sing, but once, a Mrs Harriet Verrall of the hamlet of Monk's Gate did, providing the listening Vaughan Williams with the tunes for 'To be a Pilgrim' and 'The Sussex Carol'.
The infodump:
Myths and legends
St Leonard of Limousin: The forest is named after St Leonard (AD c485-559). He was a nobleman turned hermit who was given as much land as he could ride around on a donkey in a day as a reward for his prayers for the safe delivery of the son of Clovis the Frankish king. Leonard set up a monastery in the Limousin region of France, which was visited by Richard I while on crusade. This led to the story that St Leonard came to England. Local legend says that St. Leonard's hermitage was in the forest although this seems extremely unlikely.
Dragons: St Leonard is reputed to have slain the last dragon in England. A Saxon chronicle mentions that "monstrous serpents were seen in the country of the Southern Angles that is called Sussex". St. Leonard was injured in his fight with the monsters, and Lilies of the Valley grew where his blood fell (an area is still called the Lily Beds). He requested that snakes be banished and the nightingales which interrupted his prayers be silenced. However, other tales maintain that dragons were still around in August 1614 as a pamphlet was published with the title "True and Wonderfull. A Discourse relating a strange and monstrous Serpent (or Dragon) lately discovered...two miles from Horsam, in a woode called S. Leonards Forrest". The dragons are remembered with a sculpture in Horsham Park, carved benches in the Forest and a pub at Colgate.
Mick and the Devil: In the Forest the places named 'Race Hill' and 'Mick's Cross' remember one Michael Mills, a local braggart, some say a smuggler, who, having encountered the Devil in the wood, challenged him to a race. Mick won the race, and thereby got to keep his soul.
Other legends: The forest is reputed to have haunted lakes, a headless hitchhiker who leaps on the backs of people's horses, and a large black cat lurking in the bushes. More plausibly, peacocks and wallabies, escaped from a private collection, wail from the trees and hop across the rides respectively.
Landscape and wildlife
Geology: St Leonard's Forest is at western end of the Wealden Ridge. The ridge is formed of alternating Cretaceous Period sandstones (which resist erosion to form the high heaths) and clays (which erode to form the ravines called 'ghylls' or 'gills'). Some beds contain iron which was used in the iron industry in the 16th century and remembered in the name Hammer Pond.
Wildlife: The Forest is a mixture of heathland, broadleaf and coniferous forest. All three species of British woodpecker might be seen and heard, plus chiffchaffs and redstarts if the autumn has been mild. Likewise, mild autumn weather might bring out butterflies such as the comma and peacock on the broad paths and glades.
History and economy
Rabbit mounds: Rabbits, imported by the Normans, failed to thrive in the cool, damp British climate, so warreners built mounds warmed by fires for them. They appear as long 'pillow mounds' up to 80 metres long. So extensive was this industry that the Forest was called 'The Great Warren' for a time.
Mine pits: Especially in the C16, the High Weald was the centre of Britain's iron industry. At its peak, it produced almost all the cannon and cannonballs for wars. Mine pits were dug to extract the iron ore and they litter this part of the Forest.
Chesworth Farm: The remnants of late-medieval house, home to Henry VIII's fifth wife Catherine Howard during her youth. It was here, aged 13 to 15, that she had sexual relations, likely forced upon her, with her music tutor Henry Mannox. They may have even made a pre-contract of marriage, thereby invalidating her marriage to Henry VIII in Tudor eyes. The farm now preserves old farming methods, rare breeds and the wildlife that thrived on farms before modern times. See more information about Chesworth Farm here.
Music and architecture
Horsham: The well-to-do capital of the western Weald. Rather overdeveloped, but there are still many lovely areas, especially south of the town centre where the Town Hall (1812) in Market Square gives way to The Causeway, a famed backwater that leads down to St Mary's Church, the River Arun and open countryside. The church (C13-C14) is big and towny, its shingled spire dominating the streetscape. The Causeway is an anthology of Wealden building materials: timber-framing, brick, sandstone, stucco, tiling and Horsham slate.
Monk's Gate: Although a tiny settlement, well known around the world as a popular hymn tune To be a pilgrim. When Ralph Vaughan Williams set John Bunyan's hymn, he used the tune of a folk song Valiant or Welcome Sailor which he had collected from Mrs Harriet Verrall of the village in 1904. Mrs Verrall was also the source for the carol "On Christmas night all Christians sing" - the Sussex Carol.
Dogs:
I love having dogs on my walks and this walk is very suitable for them with lots of open woodland and heath, although there are some roads to walk along and cross. A dog off its lead must be obedient.
The route (please click the link in red to see the route at the Ordnance Survey website):
We'll walk a mile on the pavement beside the leafy B2195 before turning south to go through Leechpool Wood. At Dogkennel Pond we'll head south past St Leonard's Park and pick up the High Weald Landscape Trail (HWLT) east to Old Barnsnap Stud where a footpath will take us to Barnsnap and Grouse Road. Heading southwest we'll walk along this road before picking up the HWLT again to Mick's Cross. A path to the Hammerpond Road and a short walk along it to the southeast will reach Golding Lane which we'll take to get to Manning's Heath. A walk along the A281 down Southlands Hill (there's a pavement) will bring us to Monk's Gate and we'll head southeast along Nuthurst Road before picking up a bridleway to take us through Finche's Wood. At Home Farm we'll pick up a footpath taking us to northwest to Chesworth and the southern end of Horsham, where a walk along the Causeway, through the town centre and along the B2195 will bring us back to our starting point. 
IMPORTANT! - Participation Statement 
You MUST complete a Participation Statement, in addition to booking your event space before attending an OutdoorLads event. You only need to complete this Participation Statement once, not for each event you attend.
Anyone with COVID-19 symptoms, even if they are extremely mild, or who has recently tested positive for Covid-19, is asked not to attend.
(Picture credits: Field beside the Landscape Trail: Photo © Chris Thomas-Atkin (cc-by-sa/2.0); Ride, St Leonard's Forest; Photo © Robin Webster (cc-by-sa/2.0); St Leonard's Park House: Photo © Shazz (cc-by-sa/2.0); Open area, St. Leonard's Forest: Photo © Robin Webster (cc-by-sa/2.0); Path heading east from Old Springfield Stud: Photo © Ian Cunliffe (cc-by-sa/2.0); Path, St. Leonard's Forest: Photo © Robin Webster (cc-by-sa/2.0); Path through Jones's Wood: Photo © Ian Cunliffe (cc-by-sa/2.0); Cattle north of Bull's Farm: Photo © Ian Cunliffe (cc-by-sa/2.0). These images are copyrighted but are above credited to their copyright holders and are licensed for further reuse under Creative Commons Attribution-Share Alike CC BY-SA 2.0. The remaining images were taken by OutdoorLads leader Matt Bates and are used with his permission.)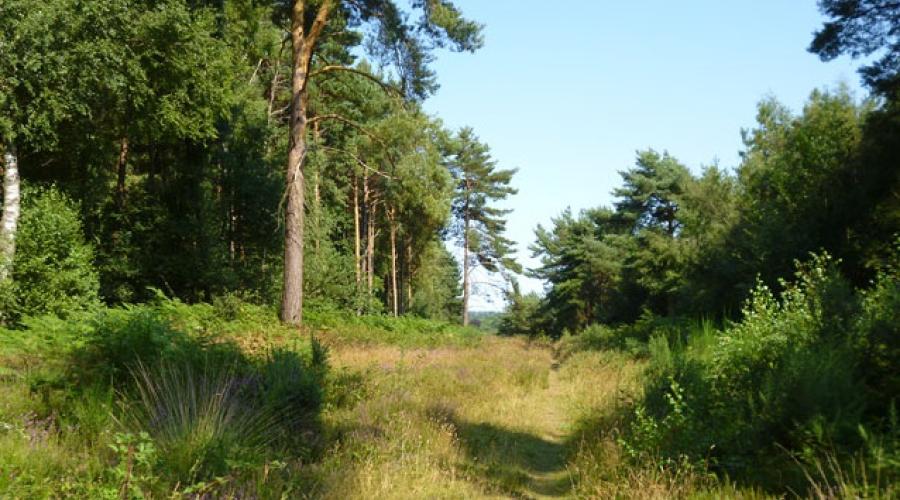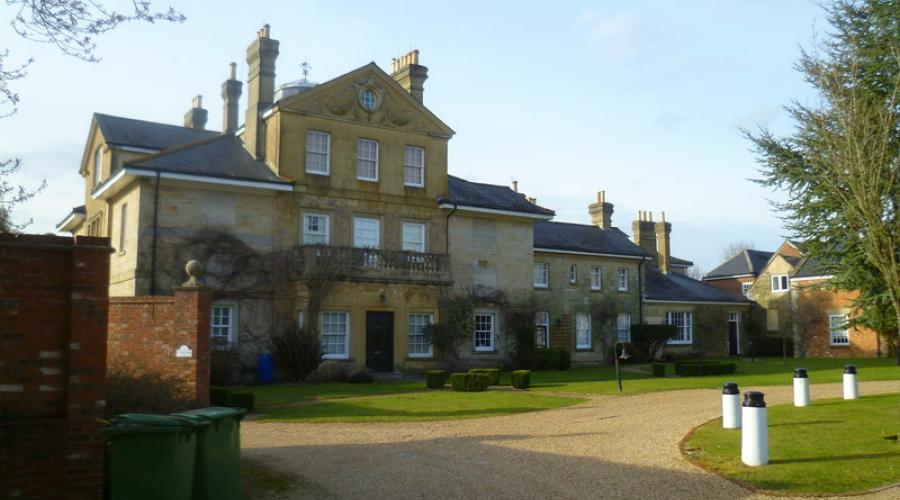 What to bring
Study walking boots would be good to cope with the ascents and descents. Wear clothing appropriate to the weather. including a raincoat if rain is forecast.
Food & drink
Bring a packed lunch and plenty to drink. There are plenty of pubs and restaurants in Horsham if you want to leave later in the evening.
Meeting & times
Nov 05 - am