Lake District Activity Week (Sat)
Other Social and Team Events
50 people attending
0 places left
8 people waitlisted
Event booking closes on Jul 10 at 00:20:45
Variety of events in a mountainous region of the Lake District
During these five days in which you can pick and choose your attendance as you like we are bringing together members of our group in one valley were we will do a number of different activities in the day and socialise in the evenings.  
The activities will depend on which leaders attend and the weather at the time but we already have walks and mountain biking lined up with more activities to follow as other leaders sign up.  I've done smilar events which have had several other leaders attend and every day we did things which catered for most people.  More information will follow nearer to the time but many of you probably will need to start thinking about your holiday dates for next year hence the early posting. 
The Langdale Valley is an amazing location with many options of walks, climbs, rides and more from the campsite or within a short drive we can explorer further afield. (Click Here to sign up for Today's planned Climbing event)
OutdoorLads will have booking options likely for the Great Langdale NT campsite in the next few months which will enable us to have the group field so please look for further details soon.
I'll be staying at the Great Langdale NT Campsite from the Tuesday afternoon which is a short walk to several pubs for the evenings but there are many other places to stay including the Old Dungeon Gill Hotel, New Dungeon Gill Hotel, Langdale Hotel, Elterwater Hostel, Baysbrown Campsite, Great Langdale Bunkhouse & more.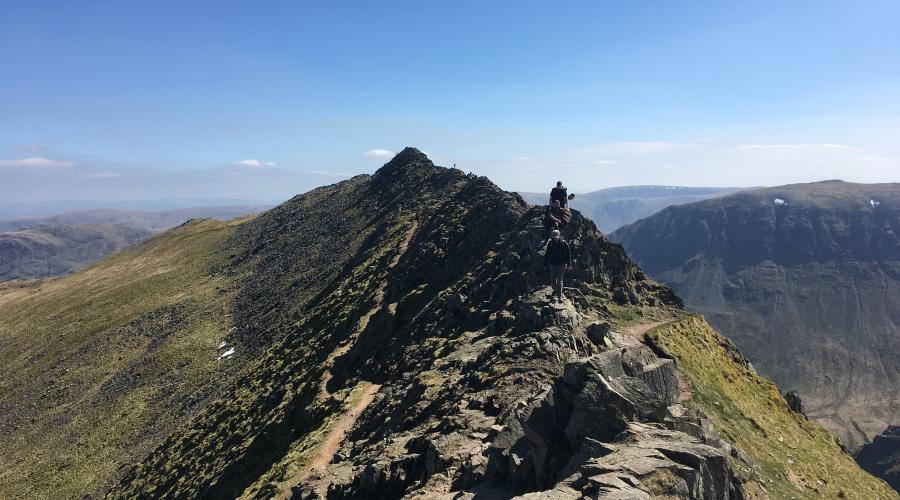 What to bring
Recommended Kit List
•    Rucksack (with a plastic liner bag or cover)
•    Waterproof jacket and trousers
•    Walking boots and socks
•    Thermal base layer (synthetic fibres rather than cotton)
•    Fleece mid layer
•    Walking trousers
•    Hat and gloves
•    Lunch and drink
•    Small torch
•    Spare food
•    Spare warm layer
Optional
•    Sunglasses and sun cream (if that time of year!)
•    Extra thermal leggings and top (synthetic fibres rather than cotton)
•    Thermos flask
•    Camera
•    Gaiters
•    Trekking poles
•    Personal first aid and medication
•    Money for a pub stop at the end of the day!
Food & drink
You'll need to bring lunch with you and snacks to keep the energy up.  Don't forget to eat breakfast!! :)
Make sure you have plenty of water & fluids.  A flask of something hot is always good on a cold day.
Good mountain foods
•    Chocolate of course!
•    Sunflower seas
•    Banana's
•    Nuts & dried fruit
•    Energy bars (especially the ones with oats)
At the end of the day if people are up for it we'll have a drink if everyone's up for it!
Meeting & times
Jul 10 - am