Innerleithen - Day 2 of the Glentress Bank Holiday MTB Weekend .
Technical Mountain Biking
8 people attending
2 places left
Event booking closes on Aug 29 at 20:00:00
Innerleithen is home to one of the  longest continuous single track descents in the UK. There are stunning view to be had over the surrounding countryside, but the fast, flowing track down the mountain is the real reward. There are significant drop offs and jumps on this red-graded route (it is possible to avoid them), and the optional black section will test veteran downhill riders (I will be giving it a miss).
At 19 km, this is not an especially long ride, but the ascent to the top is no walk in the park. Given the extreme nature of this ride it is only suitable for experienced mountain bikers on decent mountain bikes; I would recommend full suspension. A full face helmet and pads are highly recommended for anyone attempting any jumps or drops, and obligatory for anyone intending to do the black.
Please have a look at the nearby Saturday & Monday Glentress events too!
Details of Saturday's event can be found here: 
Details of Monday's event can be found here: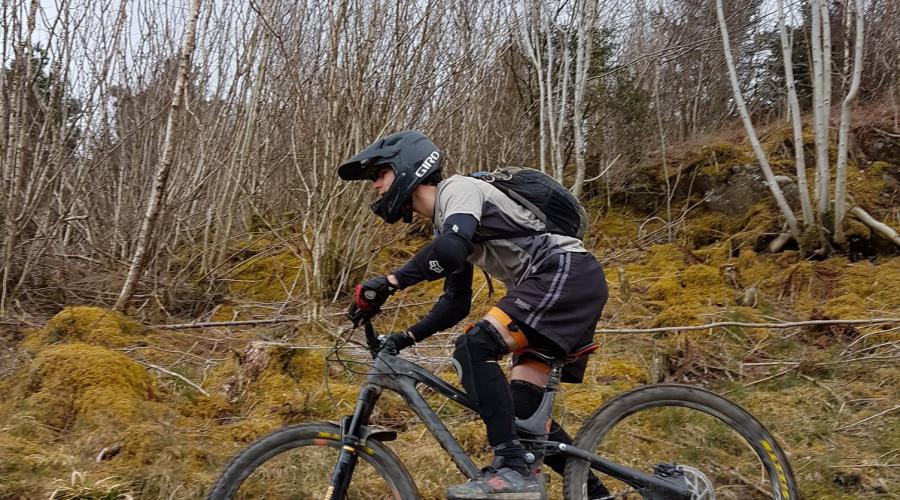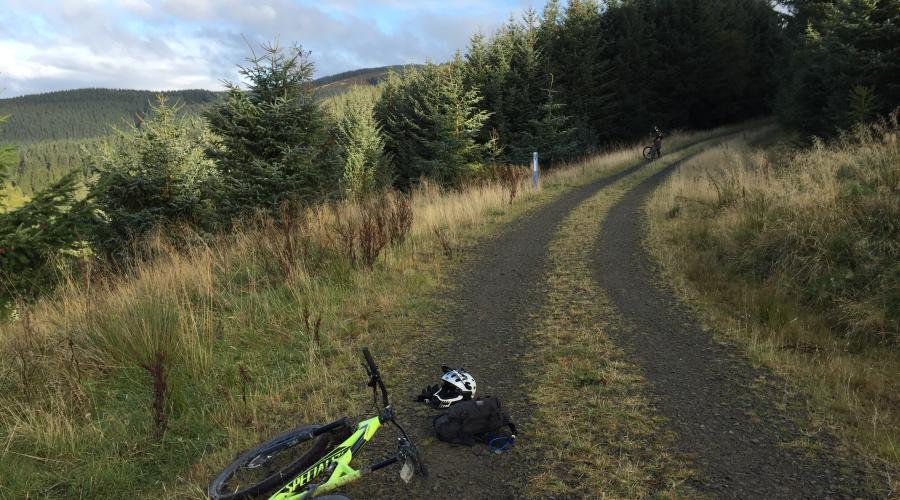 What to bring
Bike: a mountain bike (no road bikes or hybrids)
Helmet:  OutdoorLads requires you to wear one. Consider a full face helmet for the most technical rides.
Clothing: lightweight and layered, shorts are great even in rain as they allow free movement of your legs. Avoid jeans, which are uncomfortable when wet, and baggy tracksuit bottoms, which can snag in the chain. Colourful and/or reflective clothing will make you more visible to other road users
Footwear: grippy soles if your bike has standard pedals
Gloves: cycle gloves help avoid blisters, and are good in the cold
Pads: Shin, knee and elbow pads are recommended for the most technical rides.
Punctures: spare inner tube, bike tyre pump and tyre levers
Tools: any special tools that your bike needs
Small snacks: such as chocolate or energy bars
Plenty of water: in bottle/s on your bike or in a daysack/bladder
Medicines: if you have hay fever, diabetes, minor ailments etc.
Eye protection: avoid getting grit or insects in your eyes; sunglasses are OK if they are not made of glass and not too shaded
Sun cream: take care, even on overcast days
Bike lights: be seen and safe
Storage: small day-sack
Mobile Phone: keep it in a waterproof bag for use in emergencies
Food & drink
Bring your own lunch, there is nowhere to buy food en route.
Also take plenty of water and snacks for consumption during the ride.
Meeting & times
Aug 30 - am
Location