2 people attending
10 places left
160km/100mi
Join us on this 100 mile road adventure around the Humber Estuary, crossing the majestic Humber Bridge, and visiting some very remote parts of this expansive landscape, not often cycled.
https://ridewithgps.com/routes/27903295
Pace and Terrain
Mostly on road, but with about 5km of good quality gravel track. Quite flat - but with 100m climbs up onto the Wolds both sides of the river! The event pace and route is designed for road bikes rather than hybrids and is aimed at those who are reasonably bike fit, however it's ideal if you want to try for your first century on the bike - even if your maximum so far is say 60 miles!
You do need reasonable personal fitness for this event, however the day is intended to be an outing rather than an endurance test. We will stop for slower riders to catch up whilst going faster in between stops to allow them to develop their technique and fitness. Broadly, anyone who has recently cycled over 50 miles without too much difficulty will be able to complete this ride. 
Think this ride might be too much for you? Contact the leader, or why not try one of our leisure cycling or trail riding events first? 
Keep in Touch
Want to hear more about what else we're up to? Then join us on Facebook:
www.facebook.com/groups/OutdoorLadsCycling
We also have a Strava group: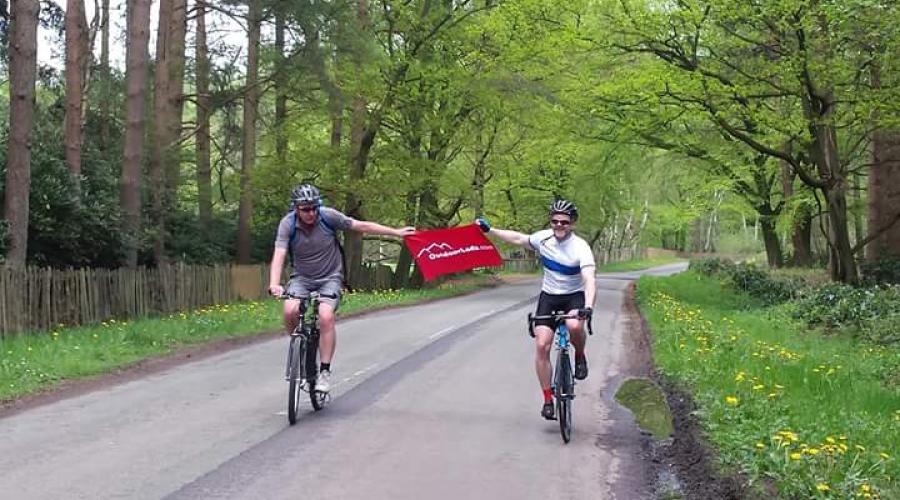 What to bring
Bike: a road bike
Helmet:  OutdoorLads requires you to wear one
Clothing: lightweight and layered, colourful and/or reflective clothing will make you more visible to other road users
Footwear: suitable for your bike and pedals
Gloves: cycle gloves help avoid blisters, and are good in the cold
Punctures: spare inner tube, bike tyre pump and tyre levers
Tools: any special tools that your bike needs
Small snacks: such as chocolate or energy bars
Plenty of water: in bottle/s on your bike or in a daysack/bladder
Medicines: if you have hay fever, diabetes, minor ailments etc.
Eye protection: avoid getting grit or insects in your eyes, sunglasses are OK if they are not made of glass and not too shaded
Sun cream: take care, even on overcast days
Bike lights: be seen and safe
Storage: small day-sack or a bag on your bike
Mobile Phone: keep it in a waterproof bag for use in emergencies
Food & drink
Bring plenty of water and snacks. We will aim to stop for a quick cafe lunch. 
Meeting & times
Jul 14 - am