Handsome Surrounds in the North Hampshire Downs
25 people attending
5 places left
Distance is 24 km (15 miles); total ascent is 355 m; terrain is undulating with a long gentle ascent and descent, and one short, steep ascent and descent; surfaces are dirt, grass and tarmac.
Please note that following the announcement that organised outdoor sports activities are exempt from the 'rule of six', I have raised the potential number of participants on this event to 30.
These downs aren't part of the South Downs, but part of the North Wessex Downs which extend through Berkshire, Wiltshire and Oxfordshire. Whereas the South Downs qualify as a national park, the status of the North Wessex Downs as an Area of Outstanding Natural Beauty is scarcely inferior. This walk soon escapes average Andover and heads out through fields and forests to find the valley of the River Swift. This tributary of the River Test, recharged by the replenished aquifers, flows past the flint and brick thatched cottages, Georgian farmsteads and grand manor houses of Ibthorpe and Hurstbourne Tarrant, two of the most picturesque places in Hampshire.
The sights:
Ibthorpe: A very pretty hamlet. Grand brick houses include Yew Tree Farmhouse, 1702, and Ibthorpe Farmhouse. Ibthorpe Manor is also very handsome, as is Ibthorpe House. The latter was home to Martha Lloyd (1765-1843), Jane Austen's 'dearest friend' after her sister Cassandra.
Hurstbourne Tarrant: Another beautiful village with a terrace of thatched cottages at its tiny centre. St Peter's Church is low, C13 and C14 in essence, restored in 1849 and 1889. Hurstbourne House is mid C19, stuccoed. The George and Dragon Inn is C18. Bourne House is stately early C19. Rookery House is of 1776. Windmills is a modest C19 villa, extended in 1920. Bourne Park is 'Jacobethan', 1861. Parsonage Farm has fine gatepiers with '1685' on them, the date of the original house which peeps out to the side of the early C19 one.
Knight's Enham: Once a tiny village north of Andover, now met by its sprawl. St Michael's Church has a nave and chancel in one and a small bell-turret. The rood beam is a rare survival. Many table tombs in the churchyard. Old Rectory is C18, stuccoed, with an attractive Chinese-Chippendale lattice porch.
Dogs:
I love having dogs on my walks and this walk is suitable for them although there will be some stiles, country lanes and fields with livestock. Any dog off its lead must be under control.
The route: (please click the link to see it)
Charlton Road will take us to out and through the suburb of Andover called Charlton into the countryside. Turning down Enham Lane will complete this, and we'll proceed north along foorpaths, bridleways and byways over Charlton Down to Wildhern which is just inside the North Wessex Downs AONB. Proceeding northeast will bring us to Hurstbourne Common, and Common Lane and walking past Windmills House will take us to Windmill Lane which will lead to Ibthorpe. A detour around Ibthorpe's pretty Horseshoe Lane will bring us back to a junction with the A343 and Church Street which will lead us through Hurstbourne Tarrant for lunch and a pub drop-in. We'll then ascend Wallop Down (straight after lunch! Sorry! It isn't too bad), heading southeast to Stokehill Farm where we'll pick up the Brenda Parker Way which will lead through Long Copse to Little London. Footpaths and bridleways passing close to Smannell, Enham Alamein and East Anton will take us along the Icknield Way a litte way to Knights Enham. After that, a route past attractive Anton Lakes will lead us to the A3057 which will take us, due southwest, back to the station.
COVID-19 - IMPORTANT: Please read the following before you sign up to this event:
Anyone with COVID-19 symptoms, even if they are extremely mild, or who lives or is in a support bubble with someone showing symptoms, is asked not to attend. This is in line with the government's coronavirus advice.
You must also immediately self-isolate and not attend the event if you or someone in your household or support bubble shows coronavirus symptoms or tests positive. You can find the NHS self-isolation guidance here.
The main symptoms of COVID-19 are a high temperature, a new continuous cough, and a loss or change to your sense of taste and/or smell.
You may be subject to local lockdown restrictions, which you must fully comply with. Details of the location of these restrictions can be found here for England, Scotland, Wales, and Northern Ireland.   
We do not encourage car sharing to events during the pandemic. Please comply with the safety travel guidance for England, Wales, and Scotland. Face coverings should be worn on public transport.
OutdoorLads will support the tracing systems in place across the UK  and attendance at an OutdoorLads event is considered permission to use contact details for this purpose if requested by the appropriate authority.  
All are required to practice social distancing – staying 2m (not 1m) apart at all times, including the lunch stop. Remember: Face, Hands, Space.
Unfortunately, there won't be any planned pub / café stops en route or at the end, and please don't share sweets or snacks with others – we're sorry!
Please bring your own hand sanitising gel for your own use throughout the day. Use of face coverings is at your own choice, but please bring one with you just in case it's needed. Please bring any other PPE items required. Bring a disposable bag for any used PPE.
Members are advised to bring their own small first aid kit for personal use..
Be aware that opportunities for toilet stops may be minimal if facilities are closed.
Please, please cancel at your earliest opportunity if you are unable to attend or are unwell, so that we can allow others to take up these valuable event spaces.
Much as it's difficult - no handshakes or hugs!
COVID-19: Participation Statement
OutdoorLads draws your attention to the fact that travelling and being away from home increases the risk of receiving and transmitting Coronavirus, whilst it is present in the UK. You are likely to choose not to participate in OutdoorLads events whilst there is a risk of Coronavirus transmission. However, should you choose to participate in OutdoorLads events whilst the risk is present, you must be aware of and follow the law and government guidelines, both when travelling to and from events as well as when participating in events.
Please note that every person participating should be aware of (and accept) that those members perceived as 'in charge' or leading the event are not experts,  do not need to be experts, and are not regarded by OutdoorLads, or themselves as experts, but are amateurs with some experience in the event type and who are happy to impart their knowledge.  Any advice given should be considered with this in mind by the recipient.
By signing up to and attending an OutdoorLads event, you are confirming that you have read, understood and accept the content of this statement.
Please see our website for more information including an FAQ about our events.
(Picture credits: Hurstbourne Tarrant by Andrew Smith; Footpath, Hurstbourne Tarant by Maigheach-gheal; Cottages and the Bourne Rivulet, Hurstbourne Tarrant; Barn at Ibthorpe; Ibthorpe House; River Swift, Ibthorpe by Andrew Smith; Hurstbourne Tarrant in Hampshire; The Village Centre, Hurstbourne Tarrant by Andrew Smith; Doles Wood by Andrew Smith; Farmland near Hurstbourne Tarrant by Andrew Smith; Back Lane in Little London by 5 Puddings; Knights Enham - St Michael And All Angels (all images licensed for reuse under Creative Commons).)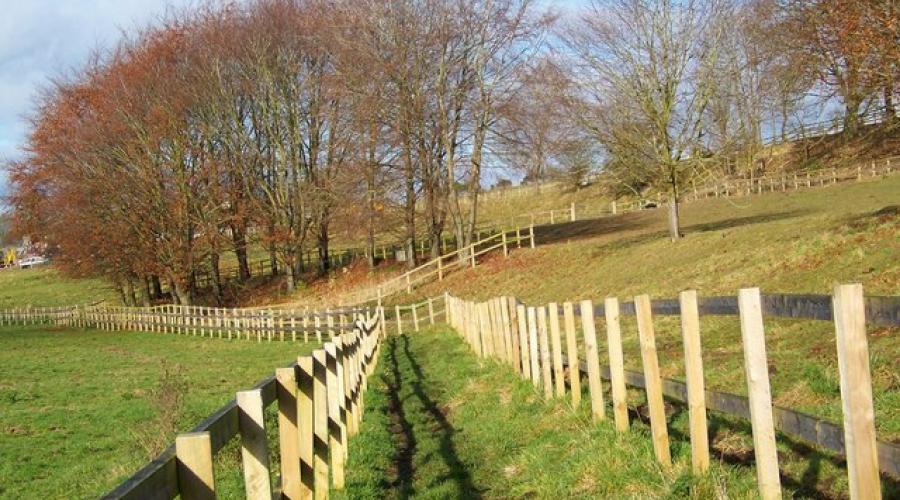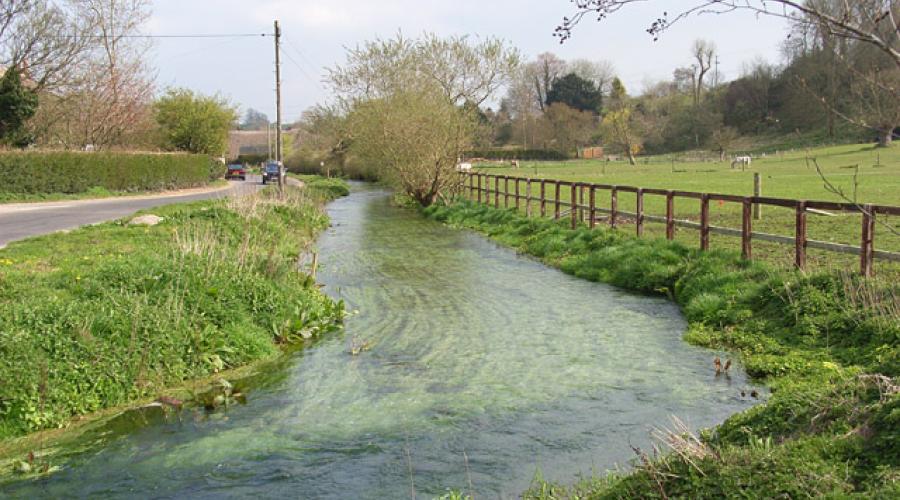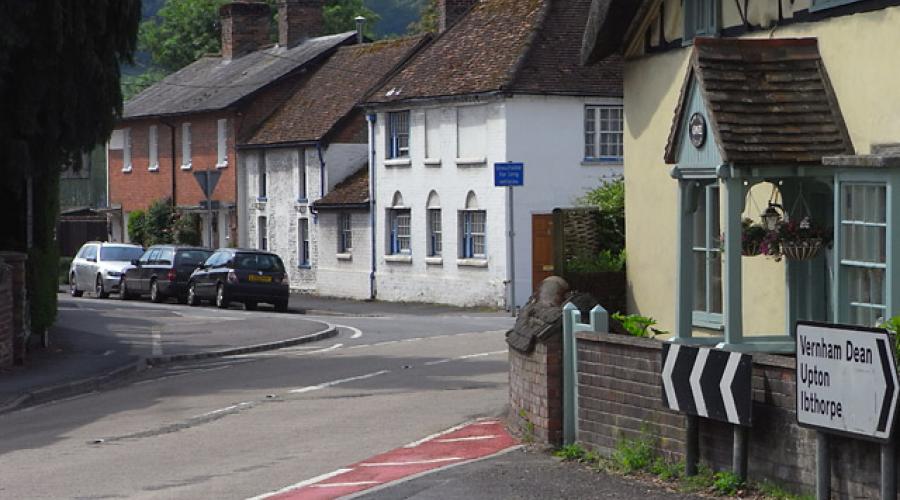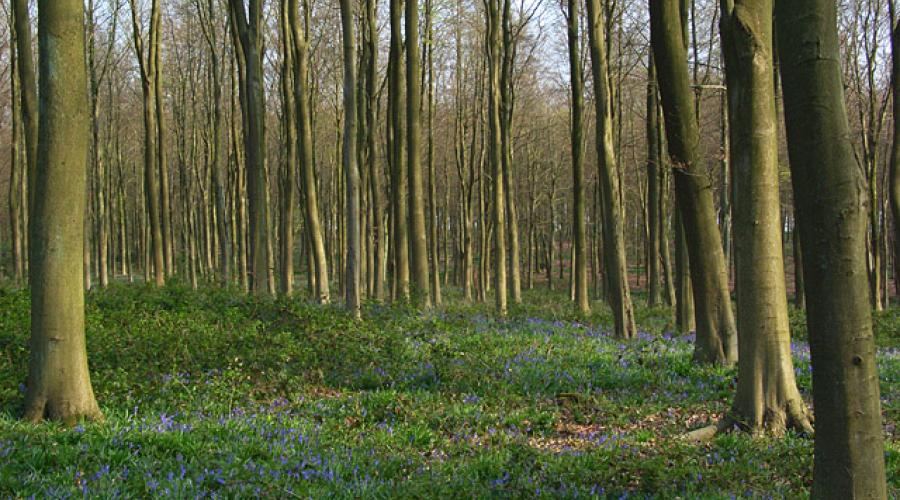 What to bring
Footwear: Walking boots are essential, along with thick socks to prevent blisters, as the terrain is quite hilly.
Clothing: Wear cold and wet weather gear if these conditions are forecast and consider gaiters to reduce the spread of mud up the legs (the terrain will be muddy in parts although much of the walk will be on tarmac and gravel). Waterproof trousers are useful in the wettest weather but avoid jeans as when they are wet they become cold, heavy and chafing.
Food & drink
Please bring a packed lunch and plenty to drink. There won't be places to buy this on the walk.
Meeting & times
Apr 10 - am
Location
51.2111975, -1.4919233000001