Hanchurch Hills and Swynnerton Old Park
11 people attending
9 places left
Event booking closes on Nov 12 at 10:30:00
Distance: around 10 miles / 16 kilometres. Good paths, on the whole, over undulating countryside.
South-west of Stoke-on-Trent lies a low ridge named Hanchurch Hill.  South of this ridge is the village of Swynnerton and to the north an area of beech and conifer woodlands named Swynnerton Old Park.  This is a quiet area of Staffordshire, just west of junction 15 on the M6, but with the potential for an interesting walk!  From the higher ground, there are great views to the east of the Potteries and Cannock Chase, and to the south-west of the Wreakin and the Shropshire hills.
Join us on a 10 mile / 16 kilometre walk, exploring the area.  The route includes woodland, country lanes and farmland paths.  Ascent/descent is no more than 150 metres, so this is a fairly easy-going walk.  Along the way we'll visit some mysterious man-made caves cut into a hillside and see some interesting former water board buildings – a pumping station and water towers – now converted into upmarket homes.  There should also be time for a lunchtime drink at the pub in Swynnerton.
For anyone who wants to join the walk without using a car, if you can be at Stoke railway station for 10:00 it should be possible to pick you up and get you back to the station after the event.  Message the event leader to discuss a lift and include your phone number.
All photos by the event leader, with permission granted to OutdoorLads for their use.
IMPORTANT! - Participation Statement
You MUST complete a Participation Statement, in addition to booking your event space before attending an OutdoorLads event. You only need to complete this Participation Statement once, not for each event you attend. 
COVID-19 – IMPORTANT, Please read the following before you sign up to this event:
Anyone with COVID-19 symptoms, even if they are extremely mild, or who lives or is in a support bubble with someone showing symptoms, is asked not to attend. This is in line with the government's coronavirus advice.
You must also immediately self-isolate and not attend the event if you or someone in your household or support bubble shows coronavirus symptoms or tests positive. Read the NHS self-isolation guidance.
OutdoorLads strongly encourages all attendees to take a rapid lateral flow test immediately prior to attending an event. This will help to keep everyone safe. Order free Rapid Lateral Flow Tests.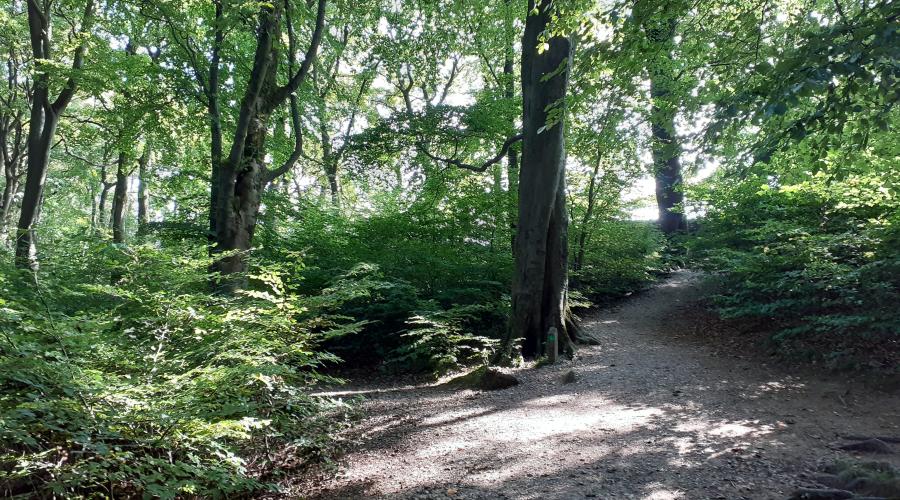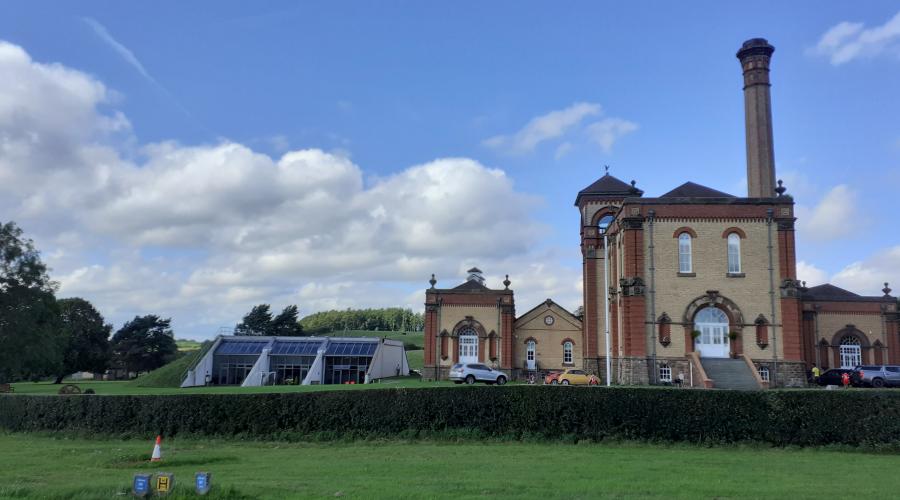 What to bring
Boots: your most important piece of kit: comfortable, waterproof, breathable and designed for hiking.  Trainers may be OK, depending on how rough the ground is and if its dry.  Socks: proper walking socks will keep your feet dry and help prevent blisters.  Gaiters: recommended for wet weather or boggy conditions.
Layered clothing: lets you quickly adapt to changes in the weather and to body temperature.  Go for a base layer (vest or t-shirt), a mid layer (micro-fleece or shirt) and in cooler weather add an outer layer (windproof jacket or thick fleece).  Trousers: avoid jeans as they become heavy and cold in the rain, and take ages to dry out.  Breathable fabrics are more comfortable and dry more quickly.  On warm days shorts may be OK.
Waterproof jacket: carry one in your rucksack when walking in all but the calmest of weather.  Breathable fabrics are more comfortable and dry.
Hat or cap: useful for staying warm in winter and shaded in summer.  Gloves: essential in winter and ideally waterproof.
Day rucksack: typically 20-30 litres, this should be comfortable to wear and allow you to use your arms freely.
Sunglasses: for any sunny day, even in winter.  Sun cream: can be useful even on cloudy and winter days.
Lunch: bring a packed lunch unless otherwise stated.  Snacks: a range of biscuits, energy bars, bananas, chocolate or dried fruit (for example) are always good to have.  Put them in your rucksack where they are easy to grab..
Water and other fluid: bring between one and two litres, depending on season of the year and temperature. A combination of water, fruit juice, energy drinks and a hot drink is a good idea.
Medicines: essential if you have hay fever, diabetes, minor ailments, etc.  A personal first aid kit with bandages and paracetamol or ibuprofen (for your own use only) is a good idea.
Hand sanitiser and a face covering: whilst we are living with Covid-19, please bring your own to events to help keep everyone safe.
Food & drink
Bring a packed lunch, snacks and plenty of water or other fluids (one to two litres) to drink.
Meeting & times
Nov 13 - am