Hambleton Hills a Winter Tops Circular
11 people attending
9 places left
Two steeper climbs, one on steps . Distance of 16.09km/ 10miles
Join Steven as he showcases the Hambleton Hills in North Yorkshire for this moderate but very rewarding circular on the western escarpments of the North York Moors high above the Vale of Mowbray.
This walk will visit several named rock features Whitestone Cliff, Boltby Scar, Ivy Scar, Roulston Scar and will be done at a moderate pace with plenty of stops.  There will also be several pauses to absorb the far reaching panorama with rural Yorkshire laid out below and on a clear day several landmarks can be spotted in the distance. 
The first part of the walk ascends steeply on steps to gain the high ground and continues with little change in elevation to pass the Yorkshire Gliding Club and continue to one of the finest views of England (as described by James Herriot) high up on Sutton Bank looking towards the Pennines.
After the gradual descent the second part continues along the slopes of the hills in woodland and pasture, by copses , ponds and by farms returning to the plateaux through thick woodland for another chance to admire the prospect this time looking south and then continuing in a loop for a refreshment stop before again joining up with the well defined wide managed path to the start.
The paths along the way are in the main very good , the ascents can be testing but they are not long climbs by any means.  There will be several stops spaced throughout the walk for refreshments one where we can purchase hot drinks from an outside kiosk.
So why not come meet the OutdoorLads and start Summer with a bounce over the North York Moors?
The photographs used here are all taken by the walk leader and permission is given to OutdoorLads for their use.
IMPORTANT! - Participation Statement
You MUST complete a Participation Statement, in addition to booking your event space before attending an OutdoorLads event. You only need to complete this Participation Statement once, not for each event you attend. 
Anyone with COVID-19 symptoms, even if they are extremely mild, or who has recently tested positive for Covid-19, is asked not to attend.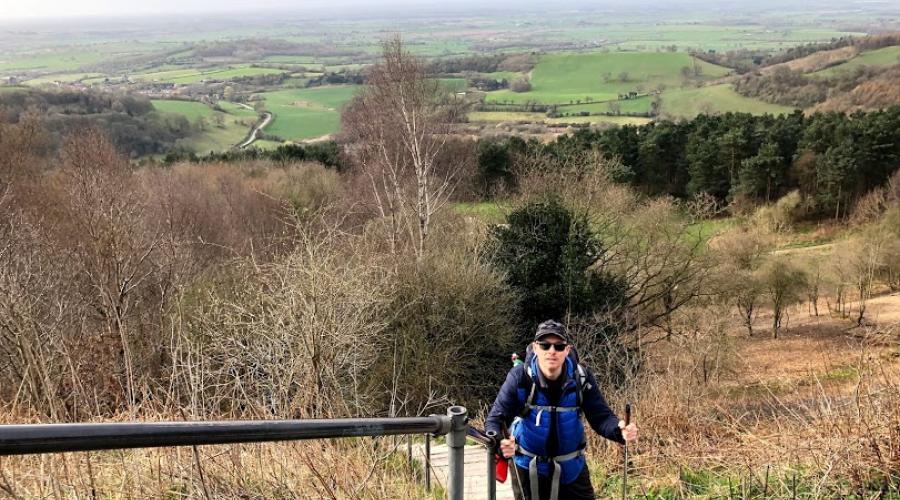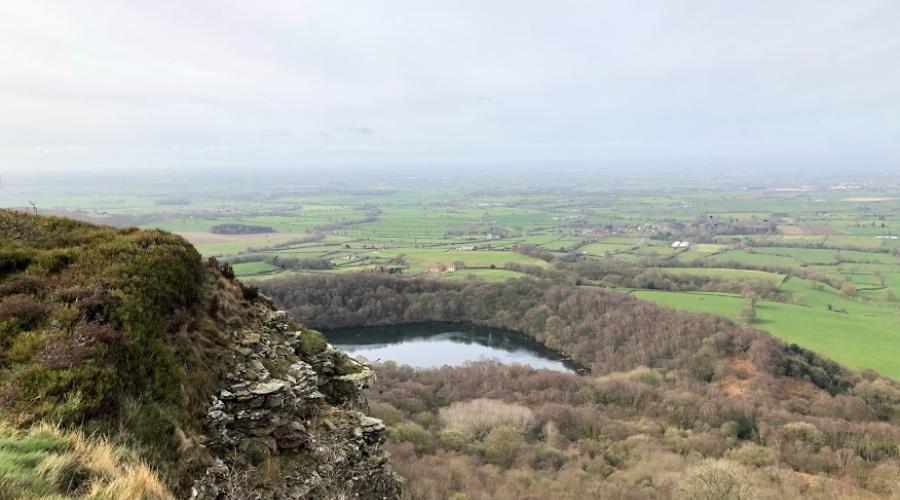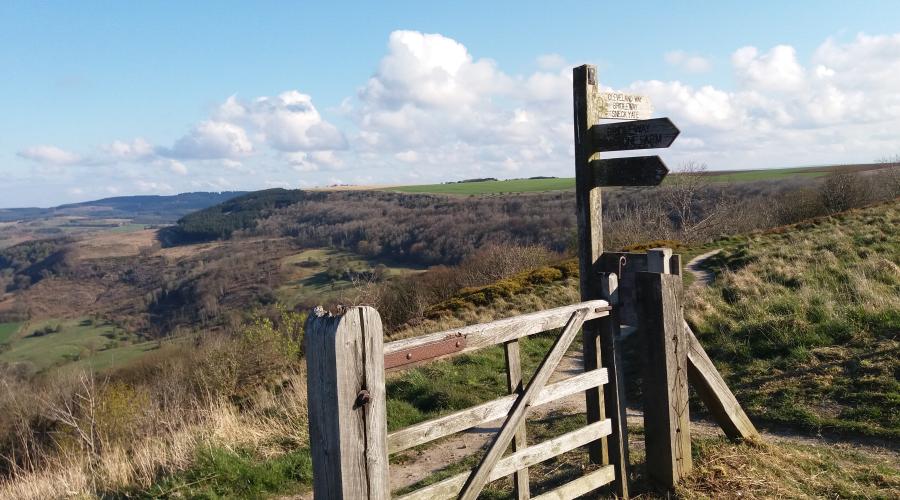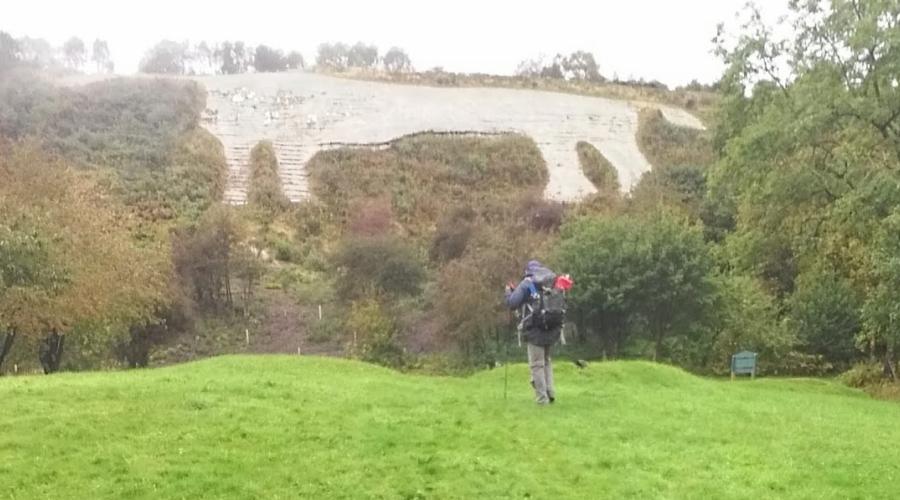 What to bring
Water: bring at least two litres
Medicines: if you have hay fever, diabetes, minor ailments etc.
Day rucksack: typically 20-30 litres, they are comfortable to wear and allow you to use your arms freely
Boots:  waterproof and breathable and designed for hiking, trainers are OK if the ground is dry and there's little chance of rain
Gaiters: recommended for wet weather or boggy conditions
Socks: proper walking socks will keep your feet dry and help prevent blisters
Layered clothing: lets you quickly adapt to changes in the weather and body temperature. Go for a base layer (vest or t-shirt) and a mid layer (a micro fleece or shirt) and in cooler weather add an outer layer (a windproof jacket or thick fleece)
Trousers: ideally no jeans as they become heavy and cold in the rain, breathable fabrics are more comfortable and dry and on warm days shorts are OK
Waterproof jacket: essential when hiking in all but the calmest of weather, breathable fabrics are more comfortable and dry
Gloves: Windproof, or better still, waterproof gloves are the best choice, bring a spare pair if expecting rain
Hat or cap: stay warm in winter and shaded in summer
Sunglasses: for any sunny day, even in winter
Sun cream: can be useful even on cloudy and winter days
Snacks: bring biscuits, energy bars, gels, bananas, chocolate or dried fruit for example and put them somewhere easy to get hold of
Lunch: bring a packed lunch unless otherwise stated
Food & drink
Please do bring snacks, a packed lunch and a hot drink or water/fruit squash at least two litres.
There will be opportunity to purchase food early in the walk as an outdoor take away coffee venue is passed..
Meeting & times
Jan 29 - am