8 people attending
17 places left
10 miles and about 900' of height gain no big hills


A beautiful circular walk from Dorchester, around the historic site of Maiden Castle and then going up Came Down! With panoramic views across Weymouth and Portland to the south and Dorchester and surrounding areas to the north. Walking along the chalk down then down through the valley back to Dorchester.
The massive ditches and banks of Maiden Castle, stretching across a saddle-backed hilltop 914 metres long, are the end result of many centuries of modification and enlargement during the Iron Age.
The first early Iron Age (800–550 BC) hillfort enclosed only the eastern end of the hill, with a single rampart and a V-shaped ditch. The original rampart was probably dumped earth, stone and chalk from the ditch, but a complex timber revetted wall flanked the two entrances.
In the middle Iron Age (550–300 BC), a much larger area of 19 hectares was enclosed including the western end of the hill, allowing more people to live within the defences.
Dogs are welcome to join us on this event but we do ask the following:
Please appreciate the fact that not everyone is a dog owner or lover- especially when we stop to eat
Please ensure you adhere to the Countryside Code at all times - see (Keeping Dogs Under Effective Control)
If your dog is uncontrolled and strays in open land frightening other animals or livestock, the leader is supported by the OutdoorLads board of trustees to ask you to leave the event as this is not acceptable behaviour.
All photos thanks to Geograph and  labelled 'Free to use and share' under the Creative Commons License.) geograph-406672-by-ray-beer.jpg,  geograph-1989775-by-dylan-moore.jpg,  geograph-226234-by-dacp.jpg, geograph-1941933-by-peter-trimming.jpg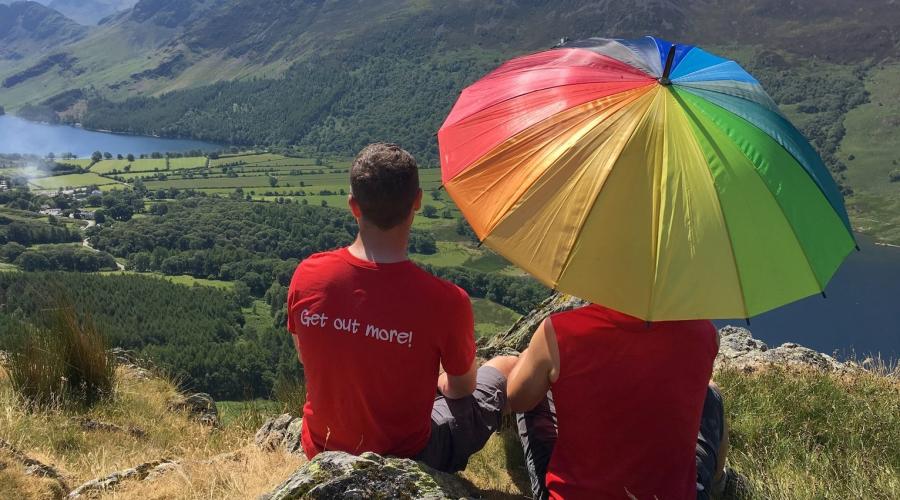 What to bring
Water: bring water.
Medicines: if you have hay fever, diabetes, minor ailments etc.
Day rucksack: typically 20-30 litres, they are comfortable to wear and allow you to use your arms freely
Boots:  waterproof and breathable and designed for hiking
Gaiters: recommended for wet weather or boggy conditions
Socks: proper walking socks will keep your feet dry and help prevent blisters
Layered clothing: lets you quickly adapt to changes in the weather and body temperature. Go for a base layer (vest or t-shirt) and a mid layer (a micro fleece or shirt) and in cooler weather add an outer layer (a windproof jacket or thick fleece)
Trousers: ideally no jeans as they become heavy and cold in the rain, breathable fabrics are more comfortable and dry and on warm days shorts are OK
Waterproof jacket: essential when hiking in all but the calmest of weather, breathable fabrics are more comfortable and dry
Gloves: Windproof, or better still, waterproof gloves are the best choice, bring a spare pair if expecting rain
Hat or cap: stay warm in winter and shaded in summer
Sunglasses: for any sunny day, even in winter
Sun cream: can be useful even on cloudy and winter days
Snacks: bring biscuits, energy bars, gels, bananas, chocolate or dried fruit for example and put them somewhere easy to get hold of
Lunch: bring a packed lunch unless otherwise stated
Food & drink
Please bring your lunch and water with you. There will be no shops on route.
There will be a pub (promise), at the END of the walk.
Meeting & times
Jun 08 - am