Going Astray on the North Downs Way to Veer to Shere for a Beer
18 people attending
12 places left
Distance is 18.5 km (11.5 miles); total ascent is 401m; relief is hilly (including two gradual ascents and descents); surfaces are grass, dirt, gravel and tarmac.
Surrey retains much of its natural beauty despite considerable development and a high population density. Poet laureate John Betjeman wrote of 'the outline of its hills, the wide views, the safe wildness, the timbered cottages and the new villas with their lovingly tended gardens, the gorse, heather and bracken, the sheepy valleys...' - all of which we will see on this walk. Our route is a transect from suburbia across the North Downs to the valley of the Tillingbourne and back again, with the halfway point on it having the reputation of the most beautiful village in the county. We'll drop into Shere for a picnic lunch and get a bit cold, so we'll pop into The White Horse to get warm again.
The sights:
East Horsley: A suburbanised village with little character other than typical Surrey cosy gentility. There are sturdy detached houses, large gardens, a parade of shops and a pub we'll visit at the end: the Duke of Wellington. We'll see the gatehouse to Horsley Towers, a mansion created by Byron's son-in-law, the Earl of Lovelace, in a fanciful German Rhenish style in multicoloured brick and stone in the 1840s to 1860s. The Earl rebuilt much of the village in this style. His wife was computing pioneer Ada (Countess of) Lovelace. 
West Horsley: Of East Horsley's less built up neighbour we'll glimpse Grade I-listed West Horsley Place, a C15 mansion with a fine C17 front. It has appeared on TV as Button House in the BBC series Ghosts. TV presenter Bamber Gascoigne inherited the house in 2014 from his great aunt in circumstances similar to those depicted in the series.
North Downs: The northern fringe of the Surrey Hills Area of Outstanding Natural Beauty - Surrey's 'National Park'. Made of chalk, they mark the northern edge of the Weald and stretch from Farnham to Folkestone and give superb views over to Central London on a clear day. We will descend and then ascend the scarp slope of the Downs through thick beech and yew woods.
Sheepleas: A 100-hectare biological and geological SSSI noted for rare plants and invertebrates. A cutting in Mountain Wood exposes a unique gravel Pleistocene deposit which throws light on the development of the London Basin.
Shere: Located between the North Downs and the Surrey Hills, Shere is said to be Surrey's most attractive village. Betjeman thought it 'beautiful', Times editor Simon Jenkins deems it 'Surrey's most picturesque village', but topographer Ian Nairn considered it 'pretty but overrated'. Judge for yourself. Nevertheless it does have 34 listed buildings, including the church which is C12, with good original stonework and a shapely spire. Shere has often been seen on TV and film (The Holiday, and snippets of Four Weddings and Bridget Jones: The Edge of Reason were filmed there) and in paint: Victorian landscape artist Lewis Pinhorn Wood lived there, creating delicate, nostalgic watercolours that epitomised the era.
Tillingbourne River: Starting as a spring on the northern side of Leith Hill, this pretty stream runs along the clay at the southern side of the North Downs before meeting the River Wey at Guildford. Its valley has been tagged 'The Vale of Holmesdale'.
Netley Heath: Located on the lower slopes of the Downs where the Cretaceous chalk is overlain with Pleistocene sands, National Trust-managed Netley Heath has a variety of broadleaf and coniferous trees. From 1795 to 1815 it was the site of an Admiralty shutter telegraph station on the line from London to Portsmouth.
The route (please check this at the OS website to see the elevations): 
A bridleway parallel with the railway line heading west then south will take us past West Horsley Place. Crossing the A246 at the church will enable us to footpaths to ascend Sheepleas which will bring us to Shere Road until we deviate on a bridleway to Woodcote Farm. Crossing Coombe Lane and continuing to head south we'll pick up a bridleway over Netley Park and down into Shere having crossed the A25. After lunch we'll head east to Gomshall, then cross the A25 again to use Colekitchen Lane to ascend the downs and cross Netley Heath. At Honeysuckle Bottom we'll walk through Effingham Forest and head north then west to go back through Sheepleas back to the A246. After a little way along the A246's pavement we'll turn north again and follow the B2039 past the Duke of Wellington and back to the station, a stretch of the walk which will be rather a slog. It'll be dusk at this point, but there will be a few streetlights. 
Dogs:
I love having dogs on my walks and this walk is suitable for them although there will be considerable lane walking. A dog off the lead must be obedient.
IMPORTANT! - Participation Statement
You MUST complete a Participation Statement, in addition to booking your event space before attending an OutdoorLads event. You only need to complete this Participation Statement once, not for each event you attend.
COVID-19 – IMPORTANT, Please read the following before you sign up to this event:
Anyone with COVID-19 symptoms, even if they are extremely mild, or who lives or is in a support bubble with someone showing symptoms, is asked not to attend. This is in line with the government's coronavirus advice.
You must also immediately self-isolate and not attend the event if you or someone in your household or support bubble shows coronavirus symptoms or tests positive. Read the NHS self-isolation guidance.
OutdoorLads strongly encourages all attendees to take a rapid lateral flow test immediately prior to attending an event. This will help to keep everyone safe. Order free Rapid Lateral Flow Tests.
(Picture credits: Open Downland on Dawcombe Nature Reserve: Photo © Stefan Czapski (cc-by-sa/2.0; North Downs Scarp: Photo © Derek Harper (cc-by-sa/2.0); View from the North Downs Way near Cold Blow FarmPhoto © Colin Smith (cc-by-sa/2.0); Grazing at Colekitchen Farm: Photo © David Anstiss (cc-by-sa/2.0); ; Shere Road, West Horsley: Photo © Stefan Czapski (cc-by-sa/2.0); Decoy bridleway, Hillside Manor; Photo © Alan Hunt (cc-by-sa/2.0); Farmland towards Woodcote Farm: Photo © James Emmans (cc-by-sa/2.0); Shere, Upper Street: Photo © Colin Smith (cc-by-sa/2.0); Saint James, Shere (14); Photo © Basher Eyre (cc-by-sa/2.0); Shere, Middle Street: Photo © Colin Smith (cc-by-sa/2.0); Shere Church from South-east: Photo © Colin Smith (cc-by-sa/2.0); Towards Colekitchen Hole: Photo © Colin Smith (cc-by-sa/2.0); Duke of Wellington: Photo © Colin Smith (cc-by-sa/2.0); Horsley Towers: Photo © Colin Smith (cc-by-sa/2.0). All pictures are copyrighted but are licensed for reuse under Creative Commons CC-BY-SA 2.0 and are here attributed to their copyright holders.)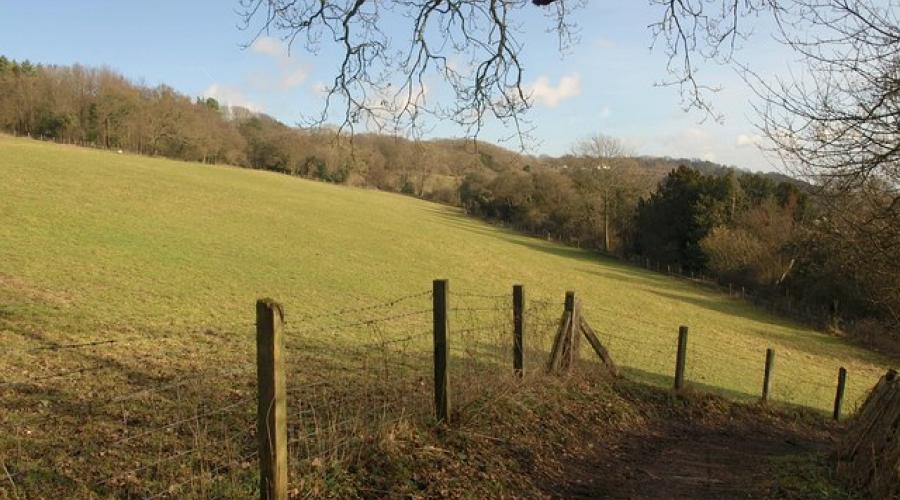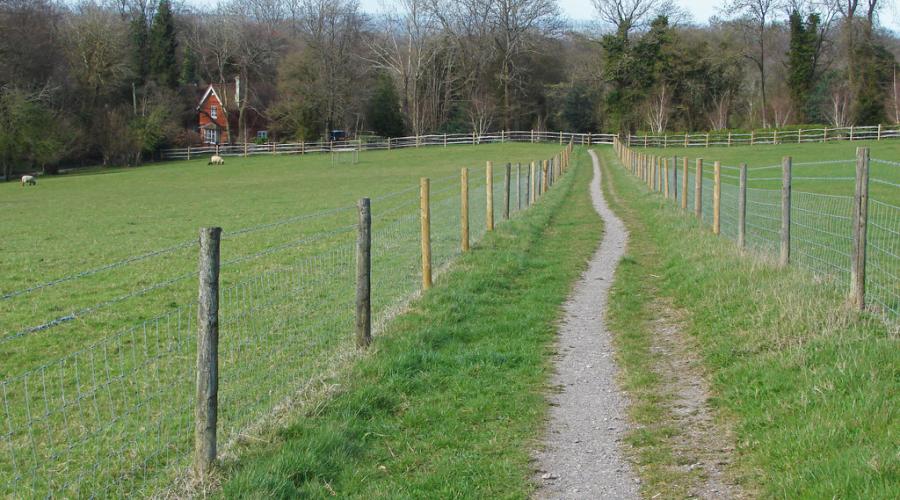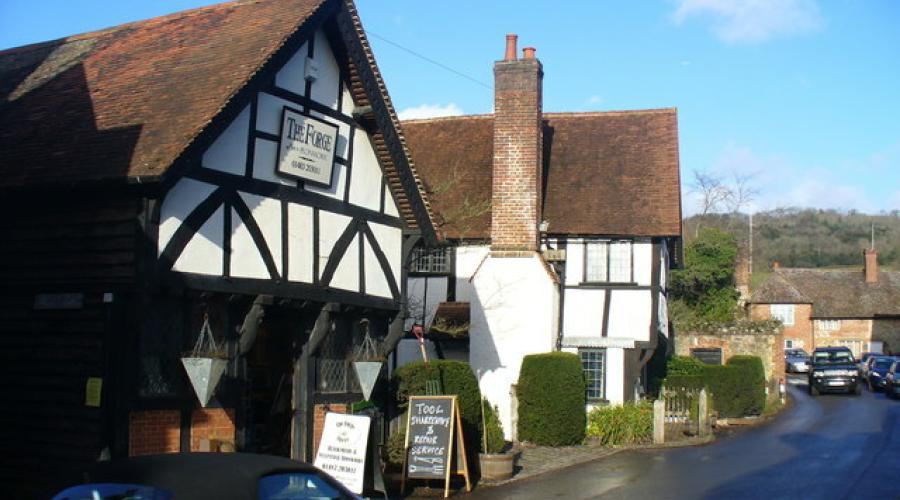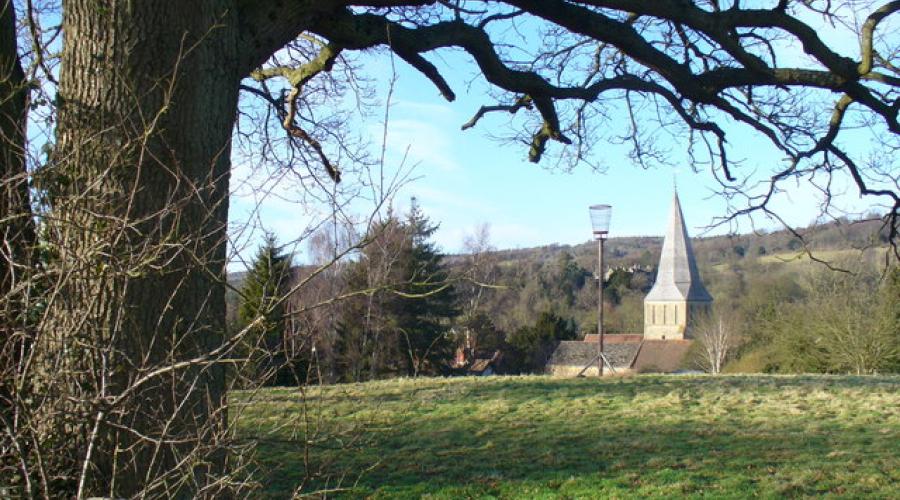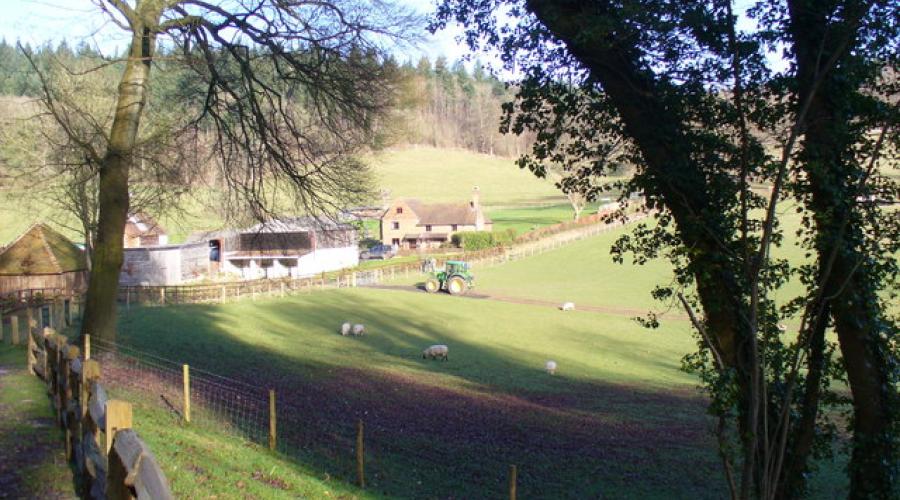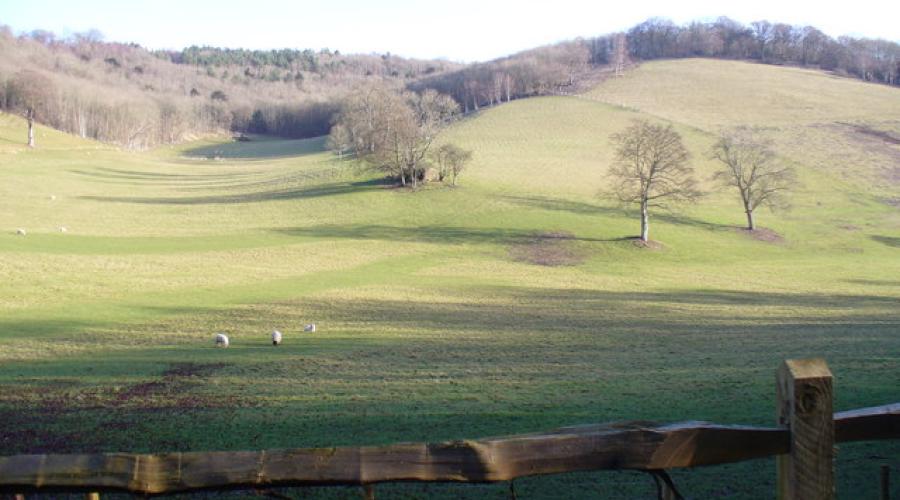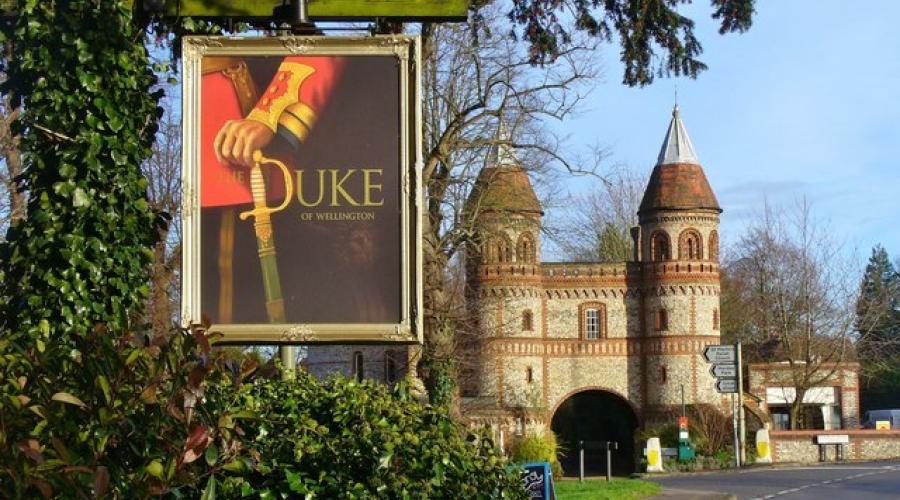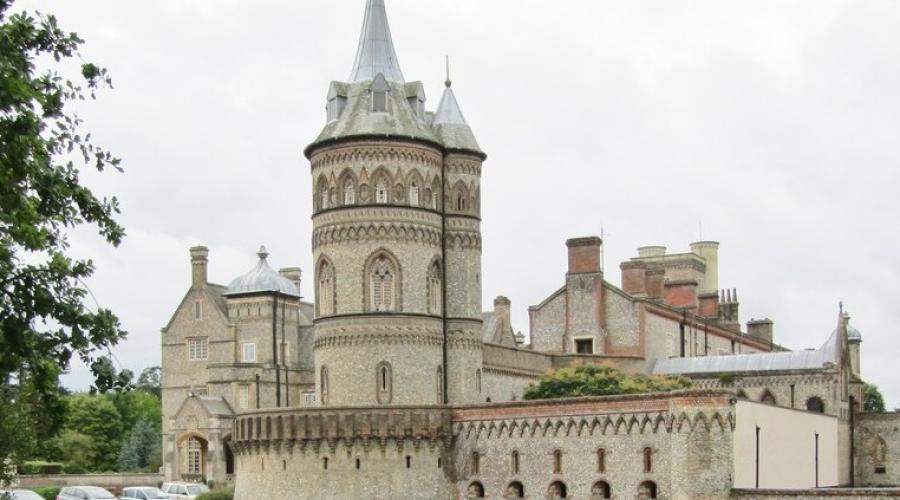 What to bring
Walking boots and thick socks will be essential to cope with the ascending and descending the hills. Soles need to have good traction to cope with the chalky paths and flint rubble.
Wear and bring clothing appropriate to the weather, including cold and wet weather gear.
Food & drink
Bring a packed lunch and lots to drink. There will be some (expensive) shops in Shere to get additions to your lunchbox, plus The White Horse pub.
Meeting & times
Nov 27 - am