Galloway's Cross Morecambe Bay Walk 2022
4 people attending
16 places left
Event booking closes on Aug 21 at 09:30:00
Walking on sand over several miles
Join Johnny and Outdoorlads for this unique walk across Morecambe Bay. The excitement of walking and wading across a seemingly endless plain, with a vast horizon, knowing that in just a few hours it will be under feet of water, and all the way with a totally different angle of view of the backdrop panorama of the Lake District mountains.
The walk will be led by Michael Wilson, the Official Queens Guide to the Sands, and his team. We'll depart from Arnside promenade and will walk across to Kents Bank Railway Station near Grange-over-Sands, arriving approximately 3 or 4 hours or so later.
The actual length of the walk varies from 8 miles depending on the route  Michael takes on the day through the channels (and around any quicksand obviously - which is why he's the Queen's guide!).

IMPORTANT INFORMATION: Tickets for this event have now sold out on Galloway's website - please only sign up for this event if you've got a ticket for Sunday, 21st August. 
This is a fundraising event for the Galloway's Society for the Blind charity so there is a registration fee of £15.00 per person. 

You are, of course, welcome to make an additional donation if you wish.
Please only register on the OutdoorLads website when you have booked your place and received your confirmation email from the walk organisers. You cannot simply turn up on the day and if you fail to register you'll be turned away by the organisers.

To register for this event you MUST book online at: 
https://www.galloways.org.uk/events-1/bay-walk-sunday-river-kent

All photos copyright: Johnny Williams / Outdoorlads in the North Facebook page / Stephen Turner
IMPORTANT! - Participation Statement
You MUST complete a Participation Statement, in addition to booking your event space before attending an OutdoorLads event. You only need to complete this Participation Statement once, not for each event you attend. 
Anyone with COVID-19 symptoms, even if they are extremely mild, or who has recently tested positive for Covid-19, is asked not to attend.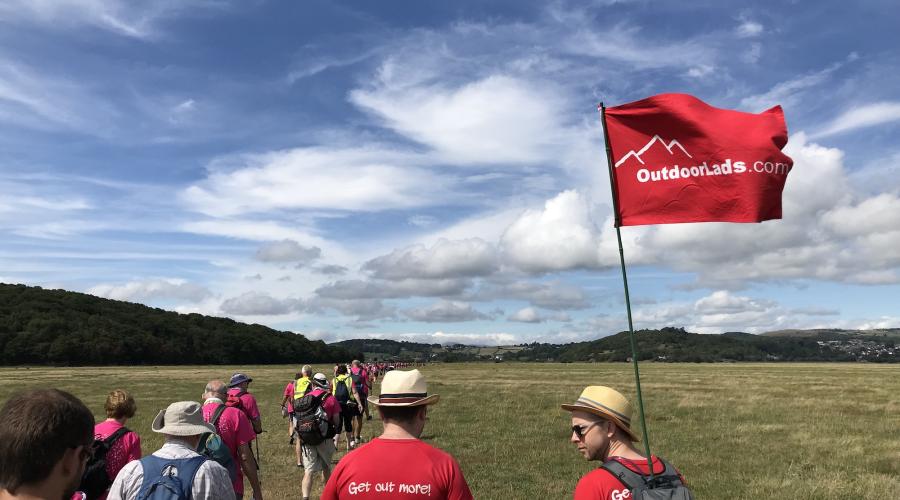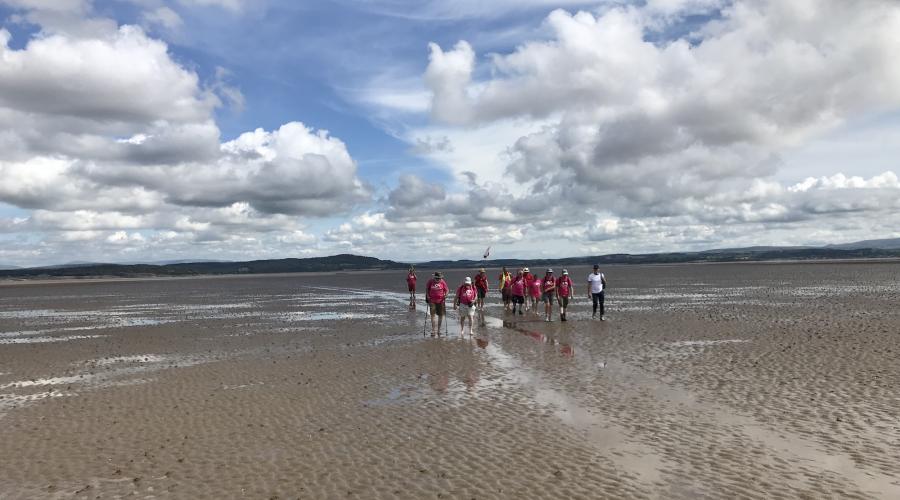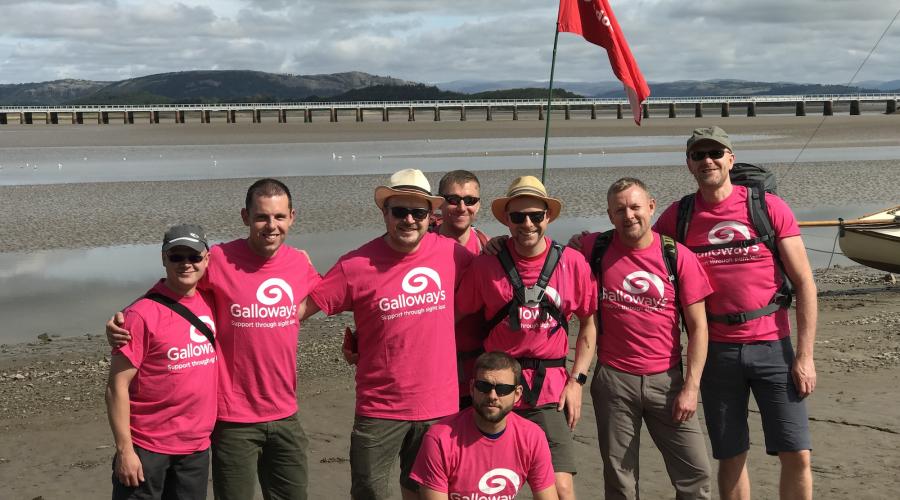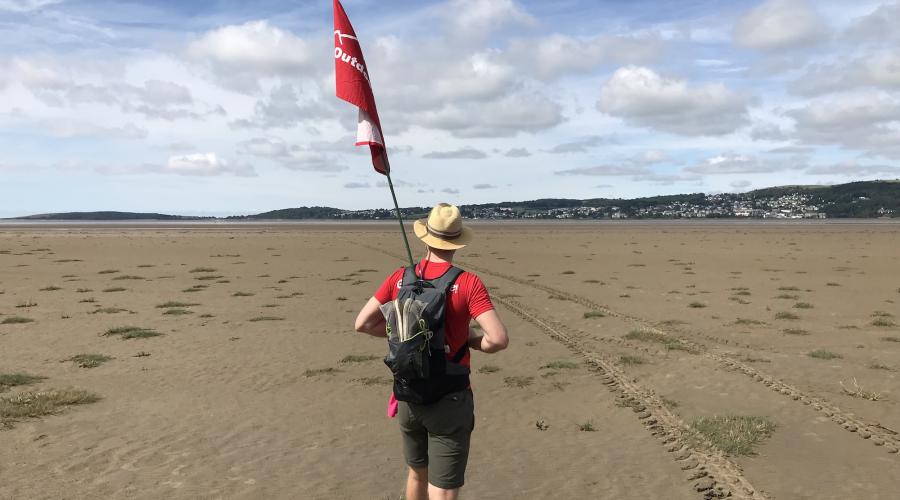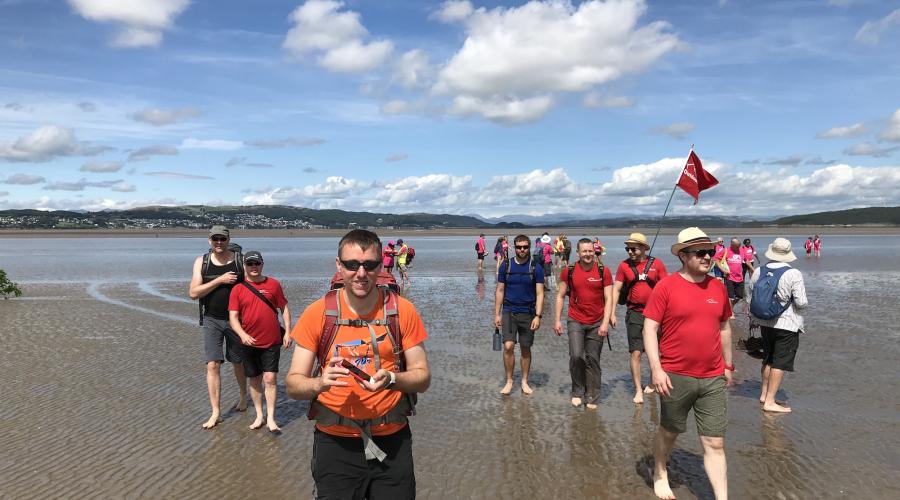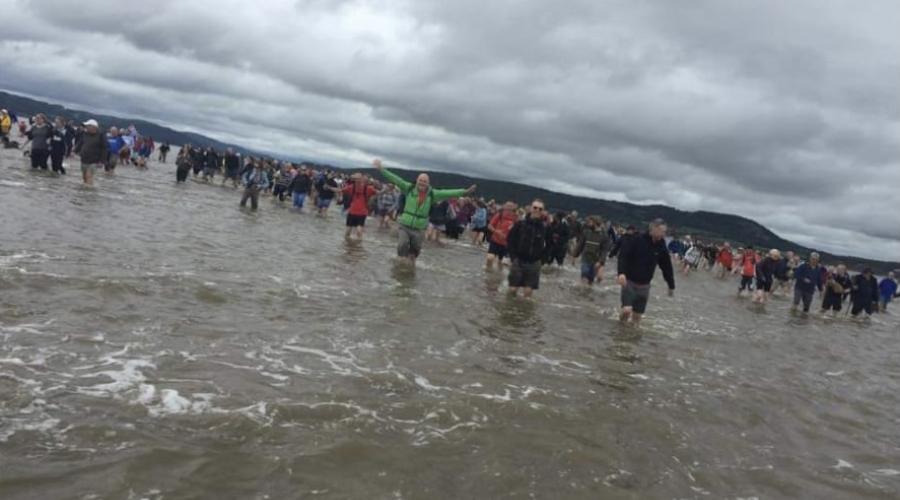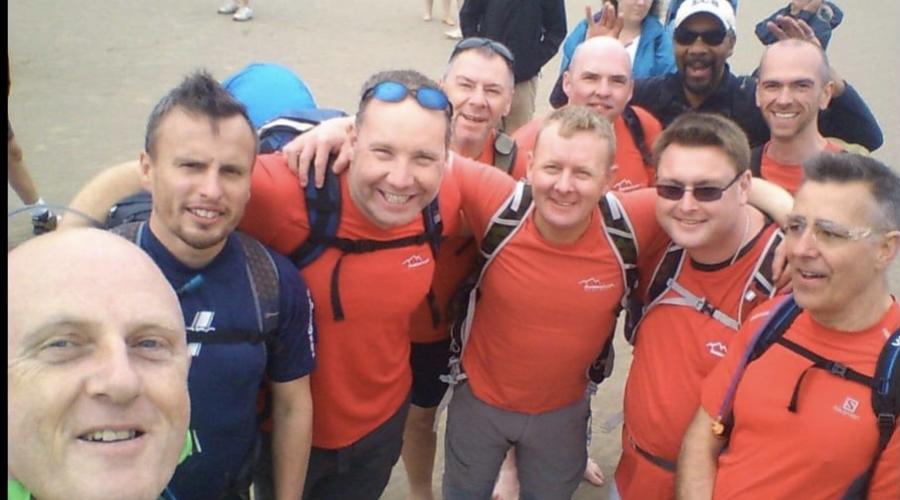 What to bring
You will need to wear old footwear such as trainers or gardening shoes you don't care about. Wellies are OK but can fill up with water! Once we're out on to the sand you can you can whip your footwear off and go barefoot. We'd also recommend some light waterproofs.

You will be walking on a route that is well planned and Michael Wilson, the Queens Guide will be leading the walk. There will be a couple of channels to cross and you may get wet up to your knees (or higher depending on how tall you are!), so shorts might be a good idea depending on the weather. At the Kents bank end there are a number of gullies to clamber through. When the sun does come out there's no shade, so a hat and sun cream is a good idea.
Food & drink
There are plenty of cafes and shops around the promenade in Arnside so why not come along early and have lunch. Once the walk starts there are obviously no facilities of any kind in the bay itself so you'll need to bring plenty to drink and snacks to last you until you get back.
Meeting & times
Aug 21 - pm
Location
54.202676814652, -2.828443064188