Evening walk in the Cheshire countryside
11 people attending
14 places left
5.6 miles
Join Ian on this fabulous evening walk in the beautiful Cheshire countryside.
An absence of roads makes the lower Weaver Valley a peaceful place with abundant wildlife. 
The walk follows paths over fields, alongside the West Coast Mainline returning along the River Weaver. 

Acton Swing-bridge, the locks at Dutton, the Weaver railway viaduct and the River Weaver add quiet elements of industrial archaeology to this rural corner.
For centuries, the River Weaver has been used for the transport of salt. But manufacturing salt from brine requires coal for fuel (to evaporate the brine), and so merchants were planning improvements along the river as early as the 17th century. By then, sailing barges had begun navigating along the Weaver from the Mersey to Winsford, bringing coal in and salt out.
Various Acts authorised improvements allowing the salt industry to prosper, and throughout the 19th century, the Weaver navigation was consistently profitable.
You're more than welcome to join me before the walk for a meal in the pub. Please see food/drink tab for more info.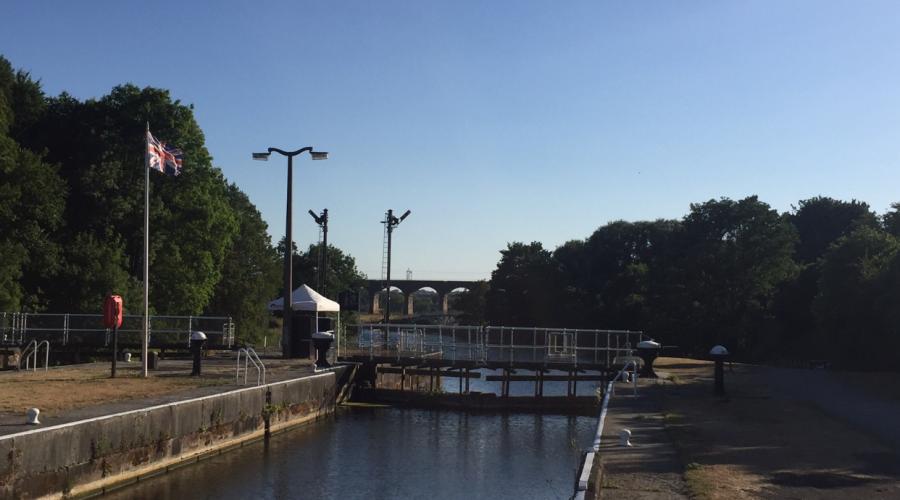 What to bring
It maybe a chilly evening so bring a warm layer. In case of inclement weather ensure you have waterproofs.
Hiking shoes or boots are ok as it's low level walking across paths & fields. 
Food & drink
Those who would like to eat at the pub please let me know, please meet outside the pub for 6pm. 
Those who wish to just come along for the walk, please meet us in the pub carpark from 7pm. 
Food Menu- https://www.riversideinnpub.co.uk/menus/
Please bring any snacks/drinks for the walk 
Meeting & times
Jul 24 - pm