An evening climbing at Helsby
6 people attending
0 places left
Event booking closes on Jun 8 at 17:00:00
Join us for an evening climbing on the sandstone outcrop of Helsby hill.  The outcrop has a great variety of single-pitch routes at all grades, listed on ukclimbing here.
The crag lies at the top of the hill overlooking Helsby village, with great views out over the Mersey estuary - especially at sunset.  The rock is "hard" sandstone - not in the sense that the routes are hard - but in the sense that (unlike some sandstone crags) the rock is not crumbly so the climbs can be protected using conventional climbing gear.

We will meet at 6pm at the location below in the town, and make the short walk up to the crag from there.  The event end time is 10pm(ish) but this is flexible depending on what attendees prefer.  One of the reasons outdoor climbing is better than indoor climbing is that no-one comes round at 9:45pm telling you it's time to go home!  If the weather is good some of us may wish to push the limits of daylight hours for climbing.  Please bring a headtorch that fits your helmet if you would like to participate in this.  See also the kit list below.
Members should understand that rock climbing is weather dependant – more so than some other outdoor activities.  If there has been heavy rain in the days leading up to the event we will need to reschedule or move the event as sandstone becomes brittle and easily damaged when it has absorbed water.  I will message all participants as early as possible in this case to keep people informed.
More places on this event may be released, depending on the availability of leaders.
Required experience
To attend this event you must have climbed indoors before (preferably with outdoorlads) and be proficient at climbing F6a indoors.  You should be competent at lead belaying (this is different from belaying a climber on a rope from above at the indoor wall) and at tying in with a figure-of-8 knot.  Please contact the event leader if you have any queries about the required competence.
Participation Statement
You MUST complete a Participation Statement, in addition to booking your event space before attending an OutdoorLads event. You only need to complete this Participation Statement once, not for each event you attend. 
Anyone with COVID-19 symptoms, even if they are extremely mild, or who has recently tested positive for Covid-19, is asked not to attend.
Please note that every person participating should be aware of (and accept) that those members perceived as 'in charge' or leading the event are not experts,  do not need to be experts, and are not regarded by OutdoorLads, or themselves as experts, but are amateurs with some experience in the event type and who are happy to impart their knowledge.  Any advice given should be considered with this in mind by the recipient.
By signing up to and attending an OutdoorLads event, you are confirming that you have read, understood and accept the content of this statement.
All photos are © of the event leader with permission granted to OutdoorLads.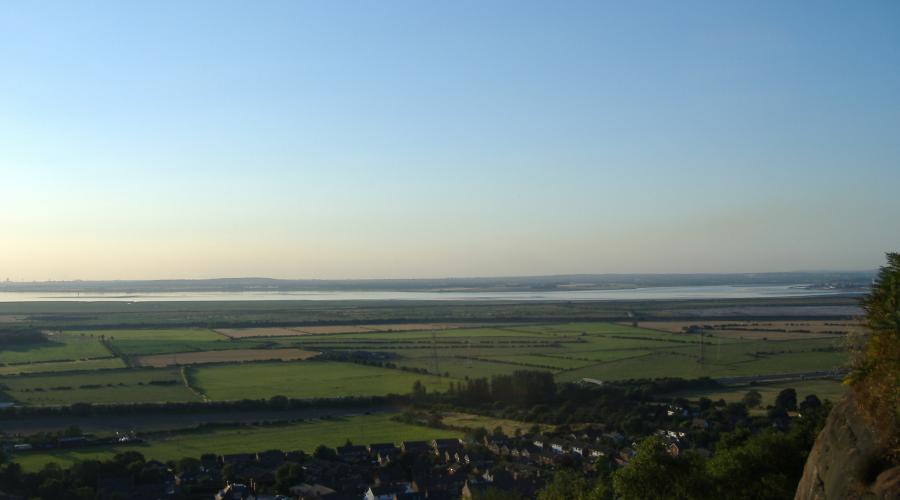 What to bring
If rain is forecast we will probably cancel / reschedule so waterproofs should not be required, but bring some warm clothes in case it is windy - it can often be oppressively hot in central Manchester but quite cold high up in the peak district!
To climb you will need, at a minimum, climbing shoes, a harness and a helmet.  We have a limited number of harnesses and helmets available to borrow - please message the event leader a few days prior to the event if you need either of these items.
The walk to the crag is short, but is along a rough uphill track so please bring footwear suitable for this.
Food & drink
Bring refreshments of your choice for an evening spent outdoors.  Cake to share round is especially welcome.
Meeting & times
Jun 09 - pm