BSumC22: Leisure Cycle to Brighton (Sun 10:00)
8 people attending
12 places left
30-60km bike ride along on the flat
This is one of the events organised as part of BIG Summer Camp 2022.
Join Will on a Sunday leisure ride to Brighton Pier for a lunch and if you have been well behaved; a stick of rock and candy floss.  We will follow National Cycle Route 2 the entire way along the coast line, passing Worthing and it's pier, Shoreham-on-Sea and finally into Brighton.  The route should be relatively traffic free and signposted.
It is a 30km flattish cycle into Brighton and should take a couple of hours. We will stop for tea and cake along the way and grab lunch in Brighton, likely fish and chips on the beach.  If the weather is fine, we will likely stop for a swim or two when the mood take us, maybe at the nudist beach in Brighton :-) 
You will have a couple of options on arrival at Brighton; either cycle 30km back to base or catch a train from Brighton to Angmering (the closest train station to the rugby club).  There are approximately 3 trains an hour and you don't have to book a cycle spot, though we may have to space ourselves over a few services.  If you think 30km is too much, you can jump on the train at any point along the coastline (we pass close to approx 12 stations). 
The route is viewable here.
Any bike will be suitable for this excursion, as it's flat and surfaced.  You would probably be most comfortable on a hybrid, gravel or road bike.  Electric bikes are welcome.  You will need to bring your own bike and helmets are mandatory.
Photos: Photos by W Allaway and used with permission. 
IMPORTANT! - Participation Statement
You MUST complete the Cycling Participation Statement in addition to booking your event space before attending a cycling event.
Anyone with COVID-19 symptoms, even if they are extremely mild, or who has recently tested positive for Covid-19, is asked not to attend.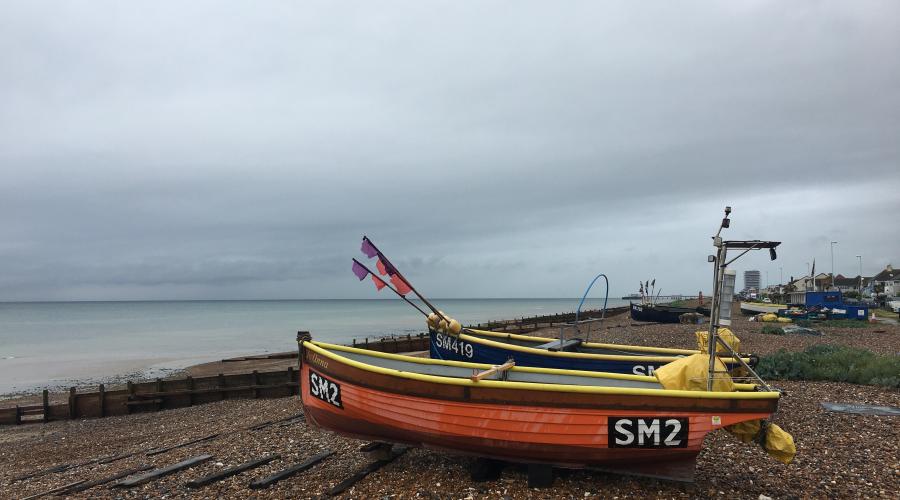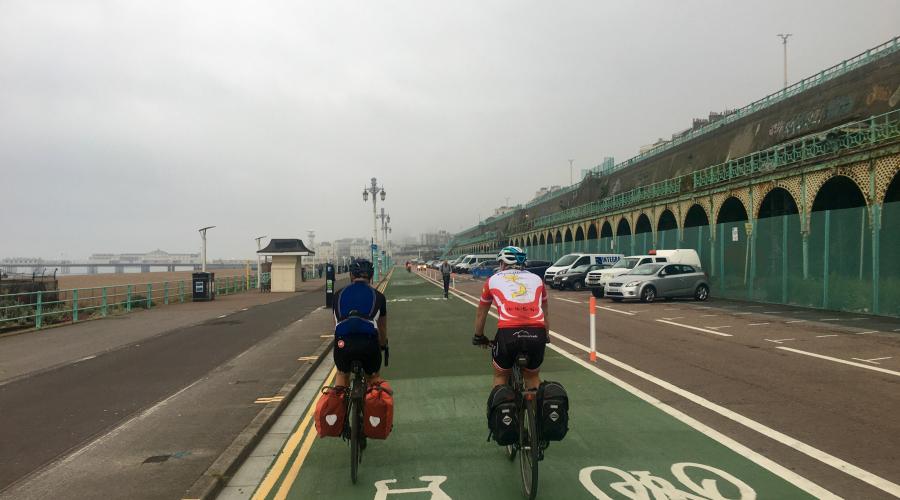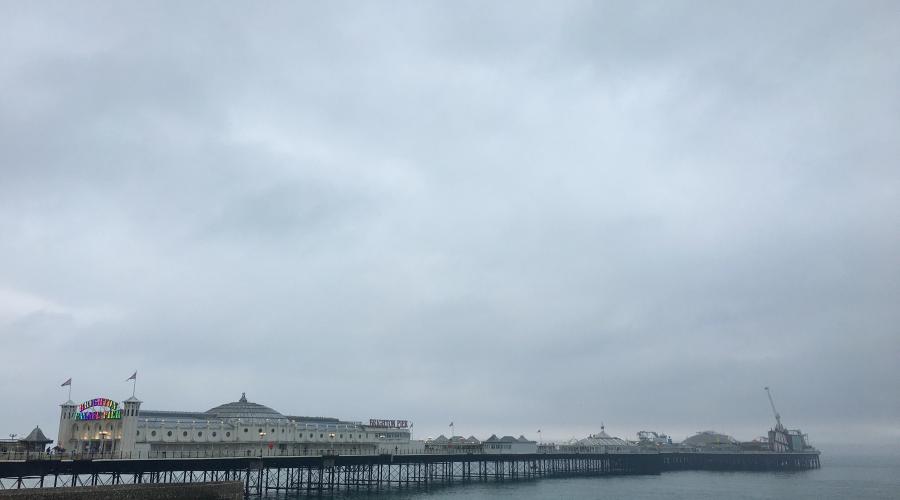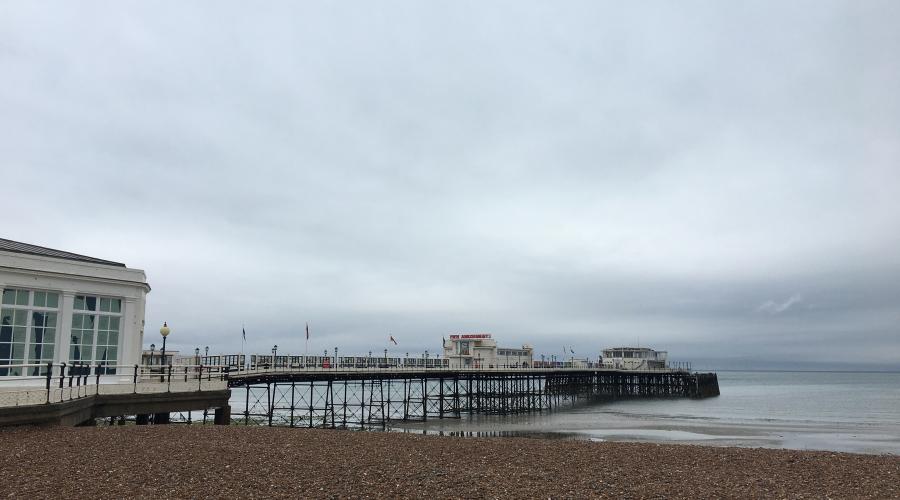 What to bring
Your will need a bike, one with wheels.
Apart from your bike you may want some of the following:
Puncture repair kit (or better still a spare inner tube) and tyre levers. Also any special tools that your bike needs.
Food - bring small snacks such as biscuits, energy bars or gels, bananas, chocolate or dried fruit is great too
A cycling bottle attached to your bike and plenty of water 
Eye protection - impact from a bee, grit or even a fly at speed is extremely unpleasant, sunglasses may do if not made of glass and not too shaded.
Clothing: choose suitable clothes and footwear for the weather forecast and time of year. You will be exercising so lightweight layered clothing is best. Shorts are best even in rain, as they allow free movement of your legs. 
Footwear - Appropriate to your bike
Cyclist's Helmet - OutdoorLads policy asks you to wear a helmet.
Bag - Not essential, but if the weather is likely to be changeable or you wish to carry supplies and clothing, a small ruck sack or pannier bags attached to your bike could be very useful. We don't want you getting cold or wet.
Bike lock - Keep your bike safe if we go for a drink
Chocolate and a big present for Will
Swimwear and towel if you fancy a dip
Food & drink
Bring a drink and a snack.
We will stop for tea and cake on route and fish and chips in Brighton.
Meeting & times
Aug 28 - am