Bristol Bouldering Evening
2 people attending
6 places left
Last booking date: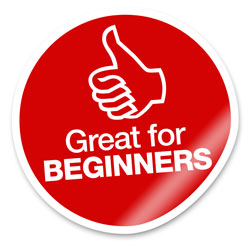 Come and join OutdoorLads at one of the best bouldering centres in the South West. Bouldering is low level climbing that does not require lots of gear, so is an ideal activity for those who are interested in climbing but don't want to invest in lots of gear. Bouldering also allows competent climbers the chance to improve existing, and develop new, skills as bouldering has its own challenges compared to indoor wall climbing. It's a fun way to stay fit; you will quickly begin to develop arm, back, finger, and core strength as a result of the many reaches and holds that are repeated through the completion of the routes.
This event is for members of all levels of experience and
all
are welcome to come along to any of the sessions, just sign up using this event page and then pay the centre direct for entry. It is important that all members sign up through the event page to make sure the event leader has all information of the members attending.
This event is open to all full, trial and guest OutdoorLads members.
The payment links above are optional for experienced/competent climbers as a contribution to Outdoorlads and for purchase of gear for outdoor climbing/bouldering sessions. So if you choose to pay, thank you. For your first time with us (only) please contact the event leader in advance to let them know what your skills and experience are.
Entry Fee & Equipment Hire
If you don't have your own climbing shoes you can hire them inside the centre. If you have not been to the centre before you will need to complete their registration form when you arrive and pay a membership fee (either a one off lifetime fee or a single use fee). Entry to the centre on this event is at the centre's standard rate. For the centres current entry rates
please click on this link
. Kit hire prices are also listed on the above link. If you have climbed indoors previously and have not been to this centre before you are probably competent to sign yourself in. The centre staff also provide tuition on some evenings but booking up front will be required.
Please Note:
Every person participating should be aware of (and accept) that those members perceived as 'in charge' or leading the event are not necessarily qualified, do not need to be qualified, and are not regarded by OutdoorLads, or themselves as 'technical experts' but are amateur climbers with some experience and who are happy to impart their knowledge. Any advice given should be considered with this in mind by the recipient.
What to bring
Food & drink
Meeting & times
Sep 18 - pm