Brighton Seaside Stroll & Sussex Beer & Cider Festival
6 people attending
14 places left
Stroll & Festival
Who likes a beer or a cider or an ale?
Well you are in luck as Sussex Beer & Cider Festival is taking place on Saturday 23rd March.
So many breweries, so many casks, so much fun!
 #realale #realbeer #beerfestival.
We will start our afternoon from Brighton pier heading along the promenade then heading up to the racecourse. Where we can enjoy late afternoon entertainment and sampling local beer and cider.
Prices & Tickets
Please do not register on the event until you have a ticket.  Tickets are likely to sell out before the event see information below on how to obtain a ticket or message me directly.
Advance ticket sales are expected to commence on or around 13th January 2019
Purchase a ticket for Sat 23 March 2018 11am-8pm £5
http://www.sussexbeerfestival.co.uk/ticketoutlets.htm
Pub Outlets
Full details of our pub outlets - each a renowned hostelry in its own right, so why not stop off for a pint or two when you pop in to buy your tickets across Sussex http://www.sussexbeerfestival.co.uk/ticketoutlets.htm
Mail Order
Mail order sales commence on 13 January 2019 until a week or so before the Festival (subject to availability). Please note, Friday night tickets usually sell out in the first week.
To apply by post send a 9 x 4 SAE to: SCBCF, 16 Connell Drive, Woodingdean, Brighton BN2 6RT stating which session tickets are for and making cheques/POs payable to CAMRA Sussex Beer Festival. Please do not use special delivery/recorded post (this may result in a delay and/or your order not being fulfilled).
Web/Box Office (subject to booking fee)
There are NO web or box office sales for the 2019 festival. Please use mail order or visit one of our pub  http://www.sussexbeerfestival.co.uk/ticketoutlets.htm
Food wise
Local food vendors throughout the festival.
After the Festival
Why not make a night of it and book in at Brighton YHA, joining some of us on the Brighton Gay scene.
A couple of us have already booked in the YHA, you could always ask any other members to join you and share the cost of a dorm room.
Meeting Point & Getting there:
In front of Brighton Pier 13:00, by the British red telephone box for a stroll along the seafront to the racecourse.
Return from the Racecourse to Brighton station shuttle bus
Brighton & Hove Buses 22 & 2 stop outside the venue.
Other buses including 18, 21 &23 go most of the way up Elm Grove.
See http://www.buses.co.uk/ for details.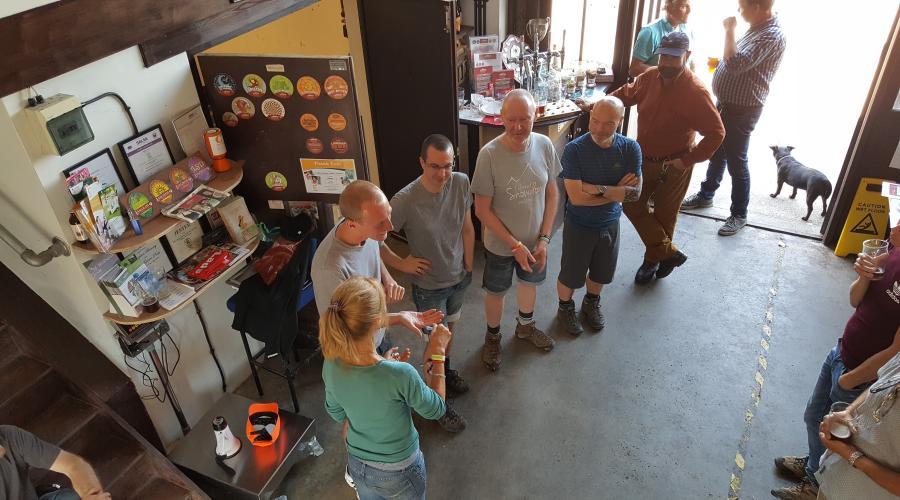 What to bring
Easy day clothes & trainers/walking boots
Food & drink
Bring a Snack or buy from local food vendors
Meeting & times
Mar 23 - pm
Location
50.8168555, -0.13673800000004