Brighton Area Pub Social: The Actors - Friday Night Special
13 people attending
1 place left
Social
Join us for a rare, Friday evening social 

The Actors
Was a huge 17th century ballroom and gambling den which was reborn in the '70s as Brighton legendary (LGBTQ+) pub and theatre with a focus on the Ts and Qs downstairs is the classic old boozer, upstairs champions queer and non-binary art theatre cabaret and music.

This is a perfect event for members old and new to catch up with each other, find out about upcoming events and let their hair down.
We also encourage potential and new members to come along and find out what we are all about. If you've not been on any of our events before, this is a great opportunity to chat to existing members and leaders about the group and to find out how friendly and welcoming we are.
If you are in any way uncertain about joining OutdoorLads, are concerned about fitness / ability or whether OutdoorLads is for you...come along, say hello, have a drink with us and judge for yourself.
Photos taken by Outdoor Lads member Cassidyi with permission for Outdoor Lads use.
You MUST complete a Participation Statement, in addition to booking your event space before attending an OutdoorLads event. You only need to complete this Participation Statement once, not for each event you attend.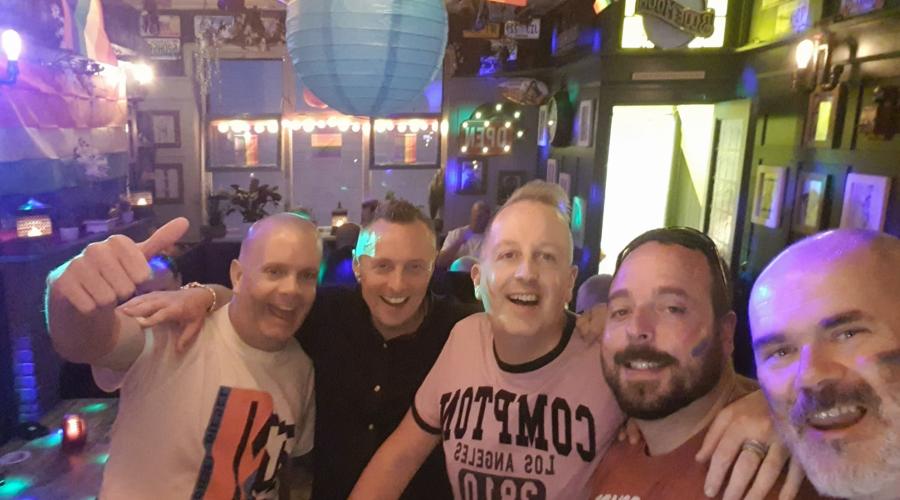 Food & drink
Some of us will eat and you'll find the link to The Actors Pizza Menu here which has vegan and vegetarian options.
Meeting & times
Sep 29 - pm