Bonfire Weekend in the Lakes 2022
20 people attending
0 places left
2 people waitlisted
Event booking closes on Nov 2 at 17:00:00
This is a proper mountain environment and all walk options will be strenuous but achievable for anyone with reasonable fitness and the right kit
Come and join us for a weekend of hiking, fireworks and camaraderie by the western-most lake in the Lake District!
The place: Rising abruptly out of the coastal plain of West Cumbria, Ennerdale is one of the most remote of Cumbria valleys and has a distinctive character of its own. There is a sense of tranquillity, ruggedness, self-will, wildness, a feeling more of Scotland or Scandinavia.
The activities: The walking is epic from the door, there will a be a big challenging Saturday walk and potentially an easier (but still substantial) option.
After a rewarding day exploring the fells, we can retreat to our well-appointed cosy hostel that sits nestled in the trees. This is a real 'away from it all' location, one of the most remote hostels in England with its own off-grid, hydro-electric power supply.
We will aim to have fireworks on Saturday night, weather and warden permitting. Please bring a firework contribution, big, small or sparkler, it'll all make for fun round a bonfire.
Sunday morning there will be a shorter, easier walk for those who want one.
Mobile/wi-fi: Enjoy a weekend free of digital distraction with no mobile signal or wi-fi. If you want to have access to digital maps, podcasts, etc. over the weekend, then remember to download these before leaving home.
Dogs: This venue is not suitable for dogs.
Photos: Photos of the hostel are used with the permission of the YHA. Sparklers photo belongs to OutdoorLads. Other photos are licensed through Shutterstock, provided by the leader. 
IMPORTANT! - Participation Statement
You MUST complete a Participation Statement, in addition to booking your event space before attending an OutdoorLads event. You only need to complete this Participation Statement once, not for each event you attend. 
Anyone with COVID-19 symptoms, even if they are extremely mild, or who has recently tested positive for Covid-19, is asked not to attend.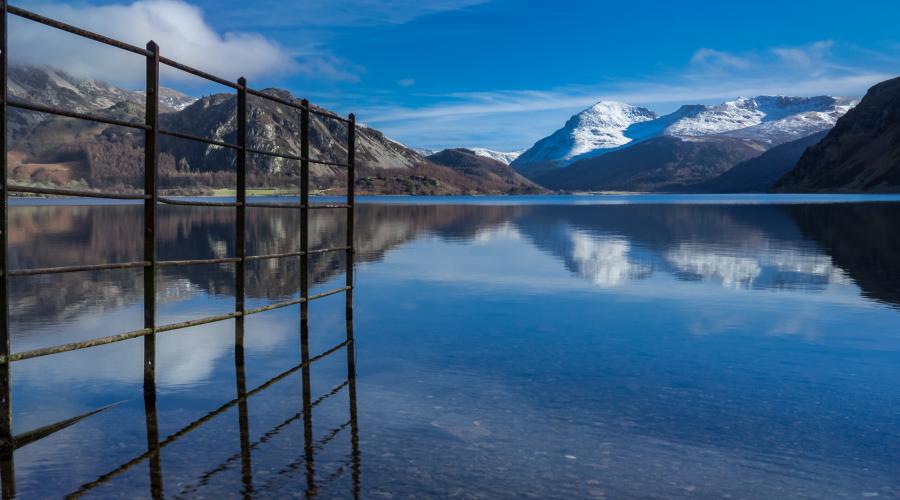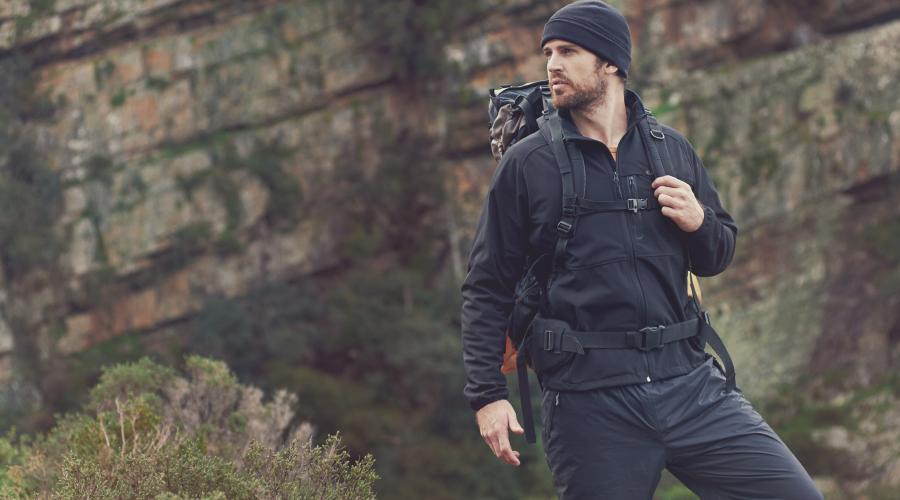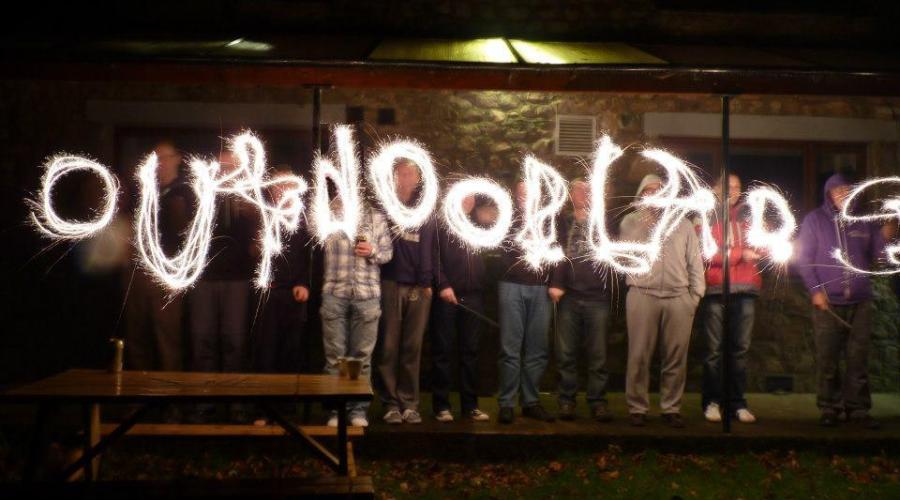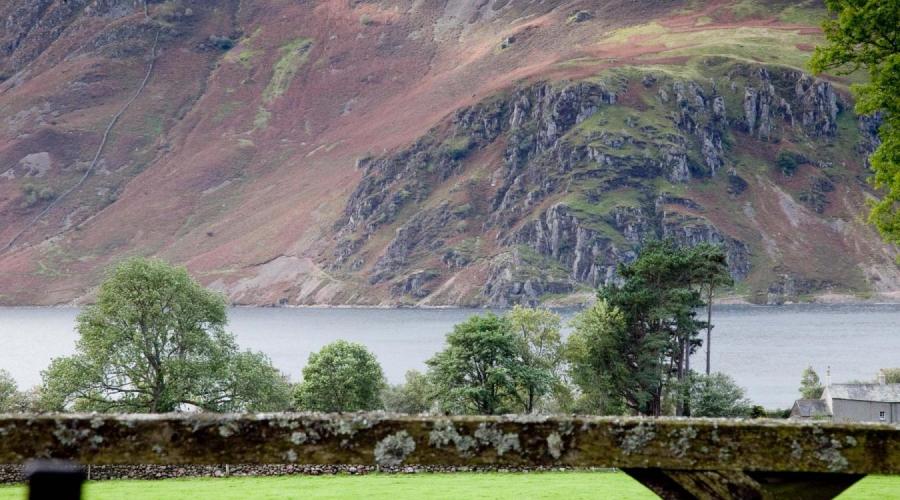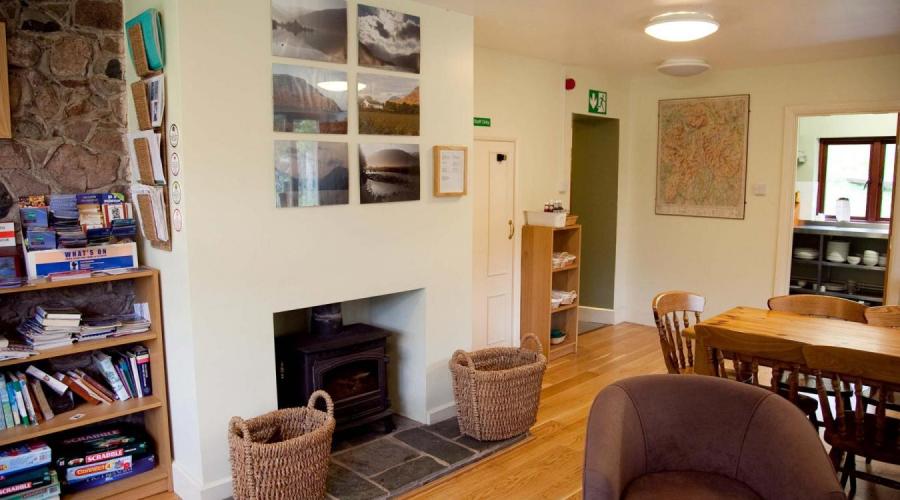 What to bring
Bringing the right kit is a matter of safety as much as it is comfort, since we will be going onto high ground in late autumn in a proper mountain environment.
The standard kit list is pasted below, but in particular please ensure you have good waterproof boots (must be boots with ankle support, not trail shoes), warm clothes including appropriate walking trousers (not jeans), a good quality waterproof jacket and trousers, gloves and a hat.
Remember also to bring a towel as these are not provided by the hostel (although bedding is).
For walking...
Water: we recommend two litres in a water bottle, or better still, a hydration bladder
Medicines: if you have hay fever, diabetes, minor ailments etc.
Day Rucksack: typically 20-30 litres, they are comfortable to wear and allow you to use your arms freely
Waterproof bags: keep spare clothing, electronics and anything else dry even when your rucksack leaks by using Ziploc type food bags or, better still, outdoor activity waterproof bags
Boots: waterproof and breathable hiking boots with good ankle support
Waterproof trousers and/or gaiters: gaiters can be good for wet weather or boggy conditions when you don't want to wear full waterproof trousers
Socks: proper walking socks will keep your feet dry and help prevent blisters, and carry a spare, dry pair
Walking Poles: always optional, love them or hate them, but give them a try and decide for yourself
Layered clothing: lets you quickly adapt to changes in the weather and body temperature. Go for a base layer (vest or t-shirt) and a mid layer (a micro fleece or shirt) and in cooler weather, an outer layer (a windproof jacket or thick fleece)
Walking trousers: no jeans as they become heavy and cold in the rain, breathable fabrics are more comfortable and dry
Waterproof jacket: essential when hiking; breathable fabrics are more comfortable and dry.
Gloves: Windproof, or better still, waterproof gloves are the best choice.
Hat or cap: stay warm in winter and shaded in summer
Sunglasses: for any sunny day, even in winter
Sun cream: can be useful even on cloudy and winter days
Snacks: bring biscuits, energy bars, gels, bananas, chocolate or dried fruit for example and put them somewhere easy to get hold of
Lunch: bring a packed lunch unless otherwise stated
Emergency equipment: the walk leader will bring any emergency equipment required for the group, but you are welcome to bring any that you have, such as additional high energy food, a survival bag, a whistle, a medical kit, a torch and something to make fire (either storm proof matches or a firelighter)
Map and compass: the walk leader will have these, but if you like map reading or want to develop your skills, bring yours along
Mobile Phone: keep it in a waterproof bag for use in emergencies, and a spare battery/charger can be useful
Food & drink
You need to bring:
1) An item to contribute to the bring-and-share buffet dinner on Friday night.
2) Packed lunch and snacks for Saturday's walk. A flask for a hot drink can be great if you're someone who feels the cold.
3) Any drinks you would like on Friday and Saturday evenings, like wine, beer, alcohol-free alternatives, soft drinks, etc.
We recommend you bring all the provisions you might need for the weekend with you on the Friday. The nearest shops will involve at least an hour's round-trip by car.
We'll provide:
1) Breakfast on Saturday and Sunday mornings (cereal, toast and jam, etc.)
2) Dinner on Saturday night
3) Tea and coffee throughout the weekend
Meeting & times
Nov 04 - pm