Beginners Sport Climbing near Cardiff and Bristol
5 people attending
1 place left
Event booking closes on Mar 9 at 22:00:00
WE'LL ONLY DO IT IF IT'S GOOD WEATHER. The sandstone sport crag near Pontypool, there are 30 routes all fully bolted with lower offs. There are  a variety of routes from easy to hard. The crag faces  South West so gets sun for most of the day it is also very sheltered from any wind.
 If you've never tried outdoor climbing before, you are welcome to sign up for the event, come along and see what we're doing and then either just sit and watch or have a go.
 The first of us to arrive will walk from the car park to the crag at 9:30am. You are welcome to arrive after 9:30 am, but remember to bring the directions of how to get from the car park to the crag with you -  there's no phone signal.
Participation statement
As a BMC Affiliate member, Outdoorlads draws your attention to the fact that climbing is an activity with a danger of personal injury or death. You should be aware of and accept these risks and be responsible for your own actions and involvement.
Photo Credits: All photos taken by Paul Ridealgh; permission is granted to OutdoorLads for further use.
Climbing and Bouldering Participation statement
Please note that every person participating should be aware of (and accept) that those members perceived as 'in charge' or leading the event are not necessarily qualified, do not need to be qualified, and are not regarded by OutdoorLads, or themselves as 'technical experts' but are amateur climbers with experience and who are happy to impart their knowledge. Any advice given should be considered with this in mind by the recipient.
All those attending the event must also be aware of the centre's own terms and conditions of participation and abide by them, along with any instructions given by the centre's staff. Everyone must also take responsibility for their own safety while participating in Indoor climbing events.
IMPORTANT! - Participation Statement
You MUST complete a Participation Statement, in addition to booking your event space before attending an OutdoorLads event. You only need to complete this Participation Statement once, not for each event you attend.
COVID-19 – IMPORTANT, Please read the following before you sign up to this event:
Anyone with COVID-19 symptoms, even if they are extremely mild, or who lives or is in a support bubble with someone showing symptoms, is asked not to attend. This is in line with the government's coronavirus advice.
You must also immediately self-isolate and not attend the event if you or someone in your household or support bubble shows coronavirus symptoms or tests positive. Read the NHS self-isolation guidance.
OutdoorLads strongly encourages all attendees to take a rapid lateral flow test immediately prior to attending an event. This will help to keep everyone safe. Order free Rapid Lateral Flow Tests.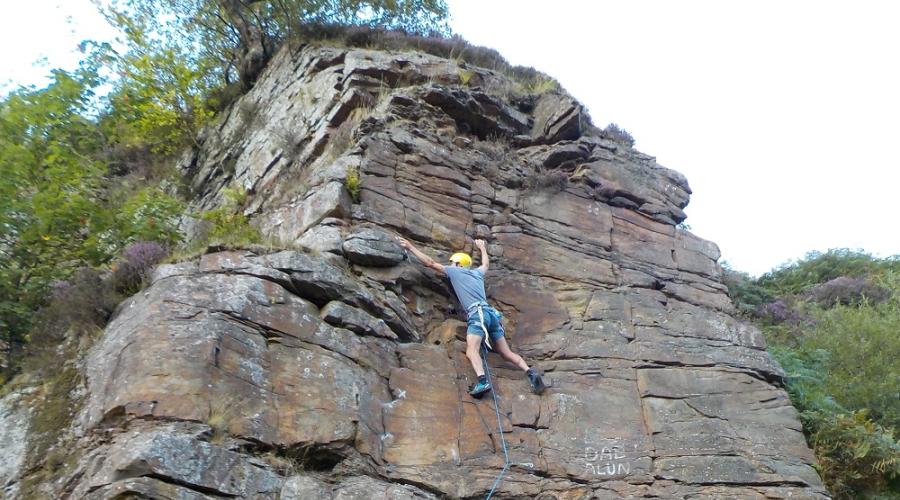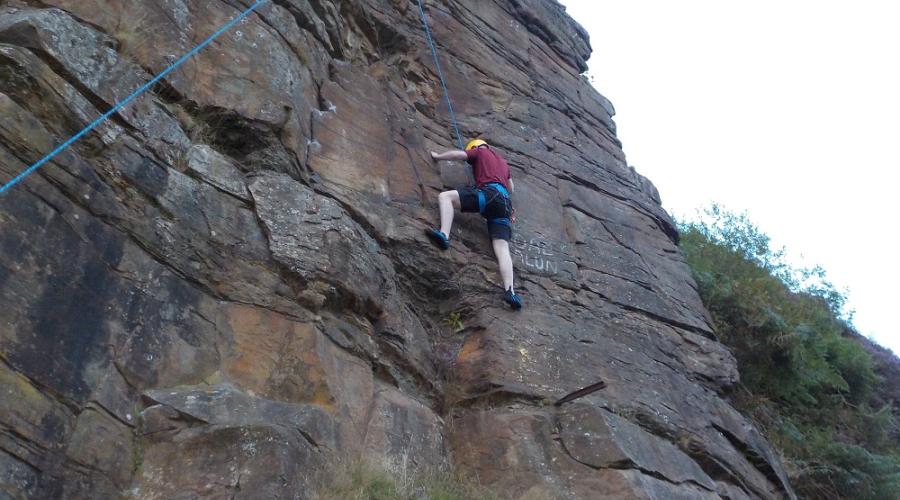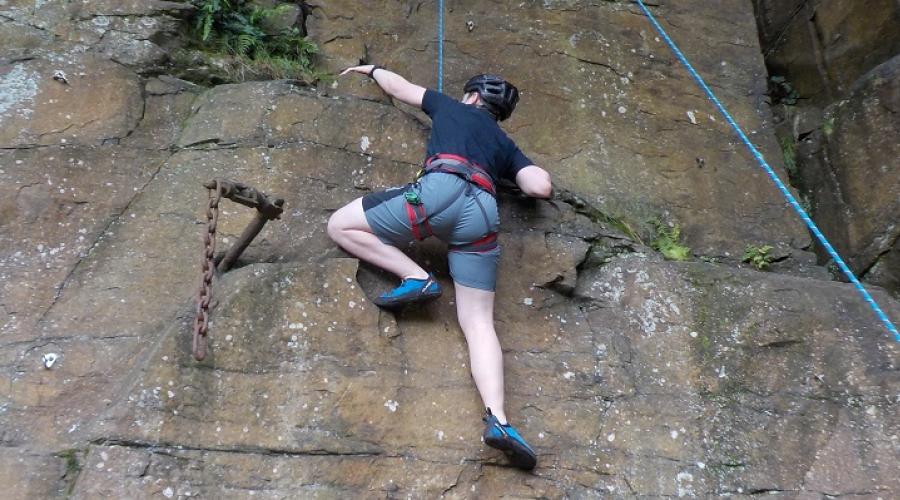 What to bring
Bring a helmet; climbing or bicycle or canoeing, site hard hat etc.
If you have a climbing harness, bring it
If you have climbing shoes bring them; otherwise wear tight fitting trainers that you don't mind scuffing.
Loose fitting clothing that you don't mind scuffing is best.
Bring sun protection.
If it may be a cool day, bring warm clothing, we won't be doing much exercise most of the time.
Bring the directions on how to get to the car park and crag with you – no phone signal at the car park and crag.
Food & drink
Bring stuff to drink and eat!
Meeting & times
Apr 09 - am
Location
51.697300618433, -3.0790682279685