AY UP LADS! - A REYT GUD TIME BY GUM IN`T YOLKSHIRE!!
32 people attending
0 places left
Hilly country but not mountains!
Get away for a weekend break in the Heart of the South Yorkshire Pennines in a refurbished 16th century Manor House! 
Marty, Jason & James look forward to welcoming you to YHA Mankinholes where "Bronte Country" meets the "God`s Own Country" film set.
Mankinholes is a small stone hamlet nestled at the foot of the iconic Stoodley Pike and halfway between the classic and characterful Pennine towns of Todmorden and Hebden Bridge that are linked by the Rochdale Canal. All around are typical millstone grit High Moors evocative of where Heathfield and Cathy roamed and romanced - and, for that matter, Johnny & Gheorghe!! Mankinholes is an unusual name of Celtic origin meaning place of fierce wild men!! - We can only hope!?
The hostel is a converted 16th century stone manor house recently refurbished with 8 bedrooms, 3 bathrooms and 3 showers, a large kitchen and dining room, a cosy lounge, garden and parking. Across the field opposite in the twin hamlet of Lumbutts (I said there were interesting names in these parts! Anyone for Slack Bottom!?) is the local pub.
You can`t miss Stoodley Pike that towers over the Calder Valley, a 120ft high obelisk, surmounting a 1300ft high hill, originally built in 1815 to celebrate victory at Waterloo and rebuilt in 1856 after a lightening strike to coincide with victory in the Crimean War. There are internal steps to take you up to a 360 degree balcony with spectacular views across the Moors.
For activities the Pennine Way, Calderdale Way, Pennine Bridleway and Calderdale-Aire Way are all close by and the 75km Mary Towneley Loop Mountain Biking route runs right past the Hostel - there is a cycle store at the hostel so this event is suitable for cyclists as well. Jason will put together an interesting selection of walks of different standards and lengths linking up all the main highlights, Todmorden, White Holme Moor, Cragg Vale, Rochdale Canal, Hebden Bridge, Hardcastle Crags & Gibson Mill NT Centre, Heptonstall and Hebden Dale.
To whet your appetite and interest the BBC have recently run a short series of "Yorkshire Walks" with Shanaz Gulzar a Bradford artist and the 2nd one was Heptonstall to Stoodley Pike via Hebden Bridge. Originally on BBC4, now on BBC2 you will be able to find it on IPlayer. BBC4 are also re-running the Paul Rose series of walking the Pennine Way, the first programme includes Stoodley Pike and Heptonstall.
One idea we are working on is driving/ferrying the group to Oxenhope - about 10 miles away - and taking a steam train ride on the Keighley & Worth Valley Preservation Railway to Haworth and walking up through the village (think "Hovis" advert!) to the Parsonage and then onto and across the Haworth Moors back to Oxenhope.
Note: There's a Beer and Music Festival on the weekend that we're in the area so we will need to factor that in.
Other options for those looking for more "townie" trips is Halifax only a few miles to the east, with the spectacular Piece Hall, the "Quality Street" factory, Eureka Museum and Shibden Hall home of the now "famous" Ann Lister otherwise known to BBC Drama fans as "Gentleman Jack".
So, there will be plenty of options to keep you busy and entertained (we hope to be able to play the DVD of "God`s Own Country" if they have the right equipment at the Hostel) and of course you will be well fed and watered by mein hosts throughout with breakfasts and three course evening meals. 
Dogs: There will be four dogs at this hostel. All dog places have now been booked.
Photo credits: Photographs of the hostel used with permission of the YHA. All other images property of Martin Watkins and used with permission. 
IMPORTANT! - Participation Statement
You MUST complete a Participation Statement in addition to booking your event space before attending an OutdoorLads event. You only need to complete this Participation Statement once, not for each event you attend.
COVID-19 – IMPORTANT, Please read the following before you sign up to this event:
Anyone with COVID-19 symptoms, even if they are extremely mild, or who lives or is in a support bubble with someone showing symptoms, is asked not to attend. This is in line with the

government's coronavirus advice.

You must also immediately self-isolate and not attend the event if you or someone in your household or support bubble shows coronavirus symptoms or tests positive. You can find the

NHS self-isolation guidance here.

OutdoorLads' Covid-19 Policy for hostel and BIG events applies to this event.

On arrival, we will need to see evidence that you are fully vaccinated, or have registered a negative lateral flow test in the last 48 hours, or have Covid-19 antibodies. Evidence of this can be obtained via the NHS App in England, with equivalent schemes available in Wales and Scotland. Our full policy and more details can be found here.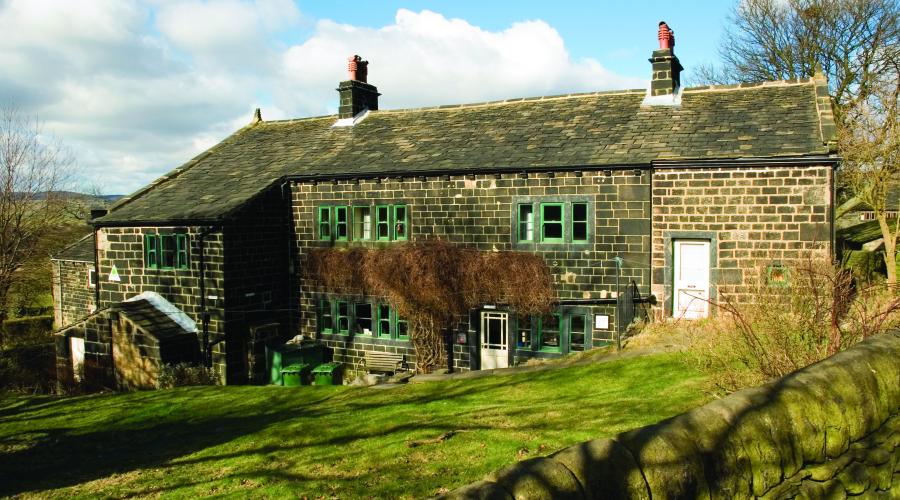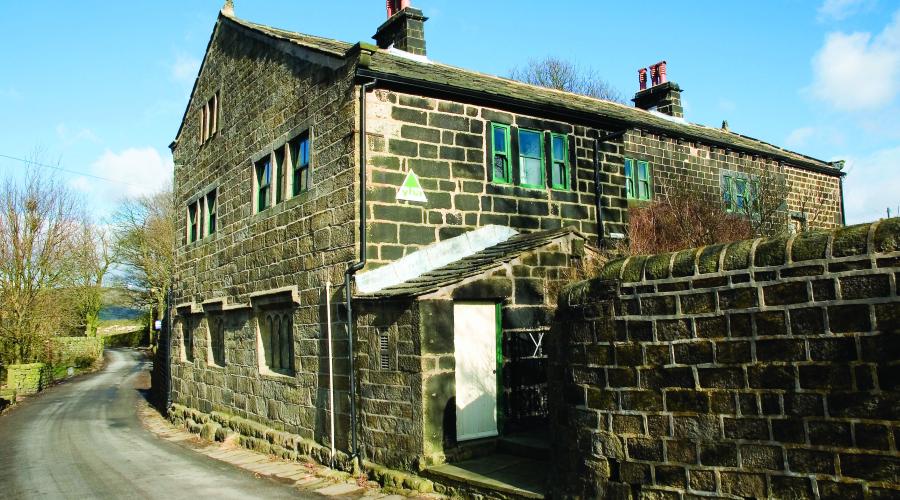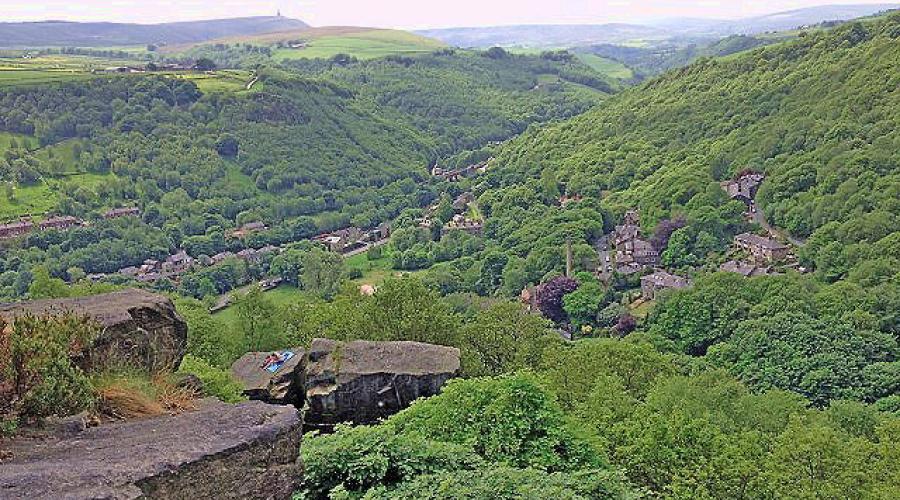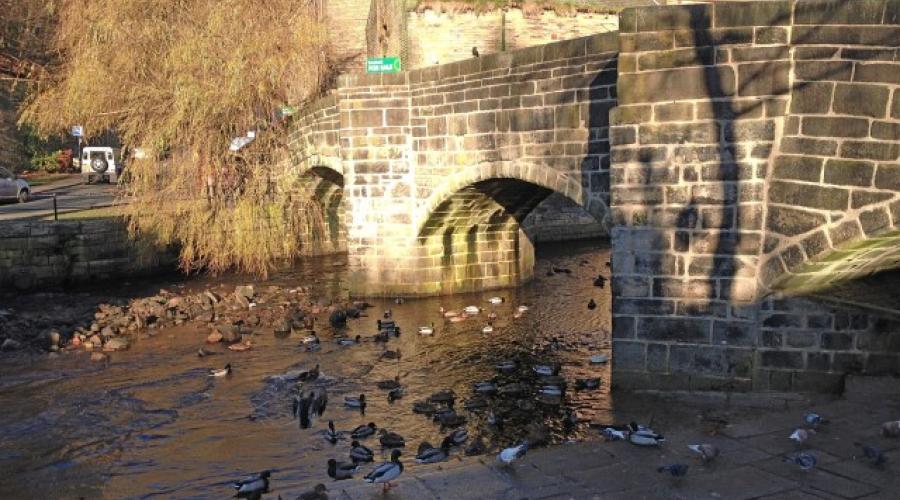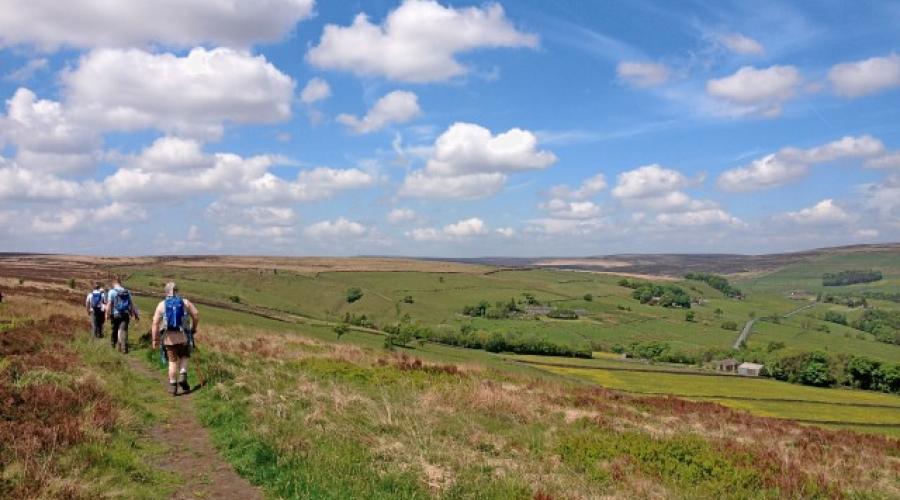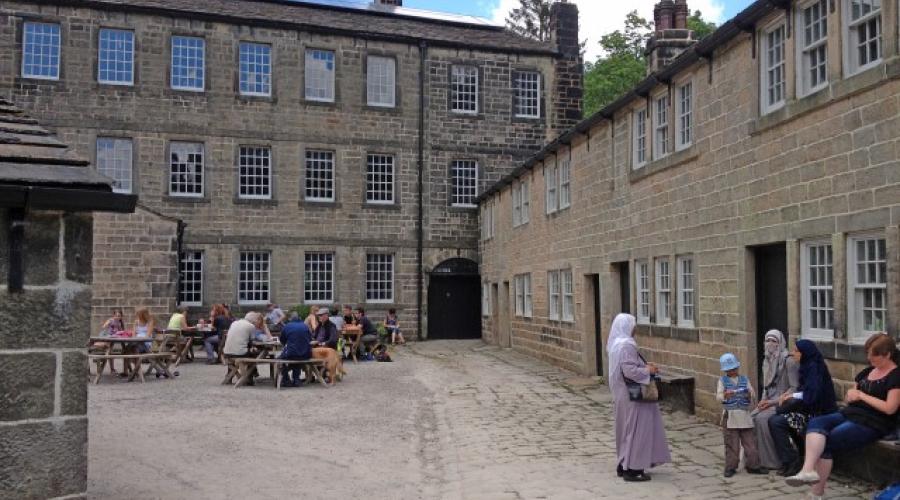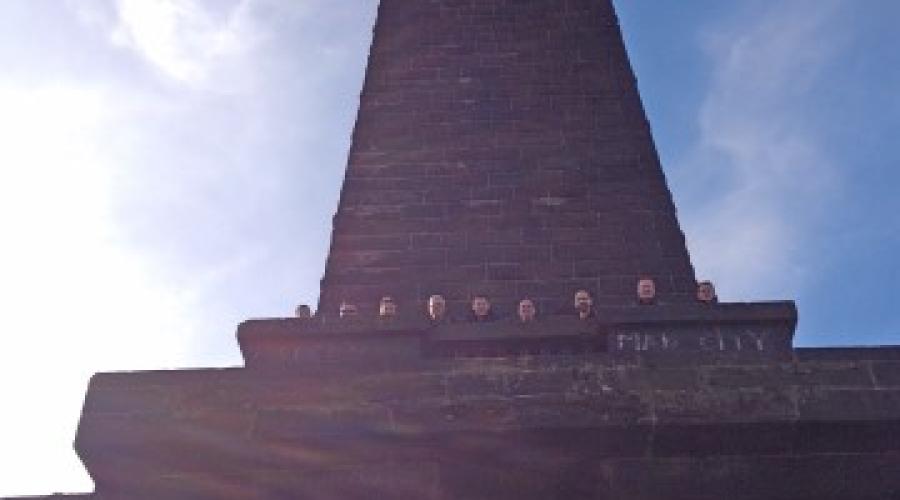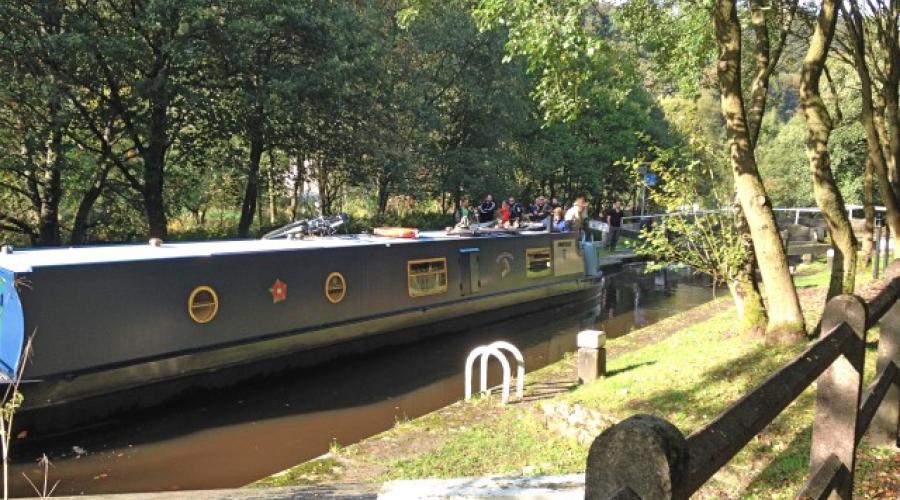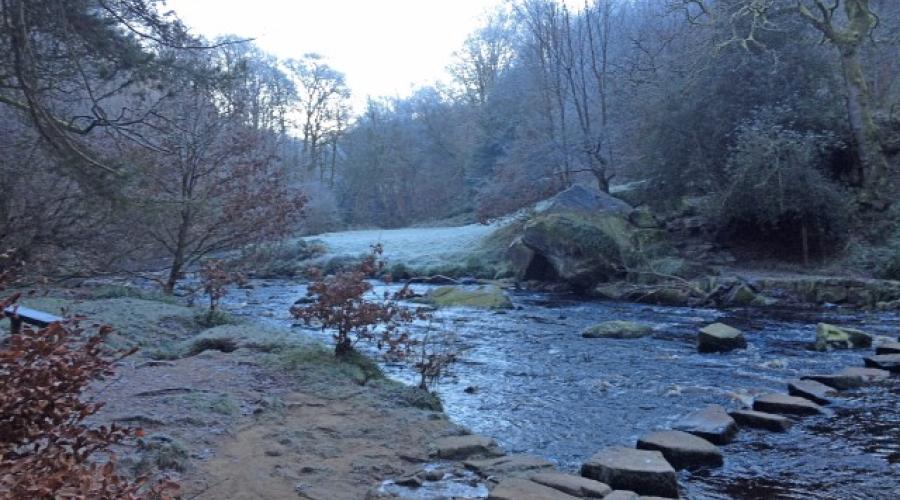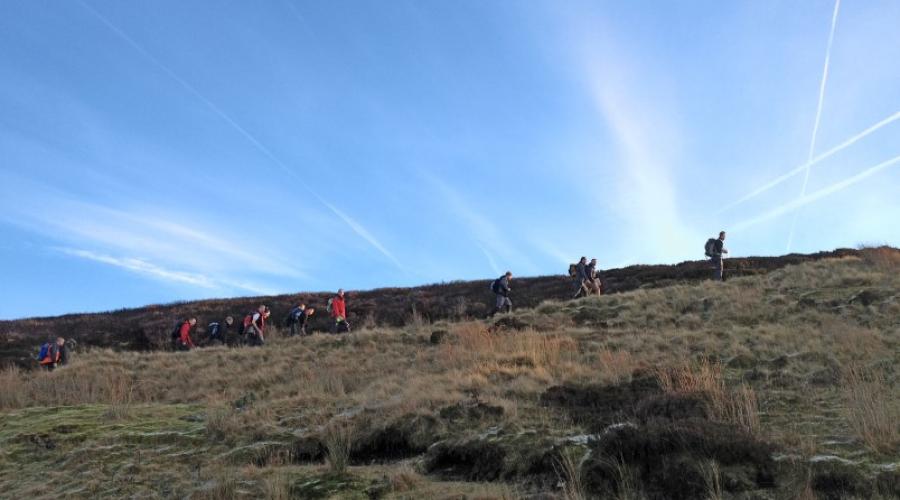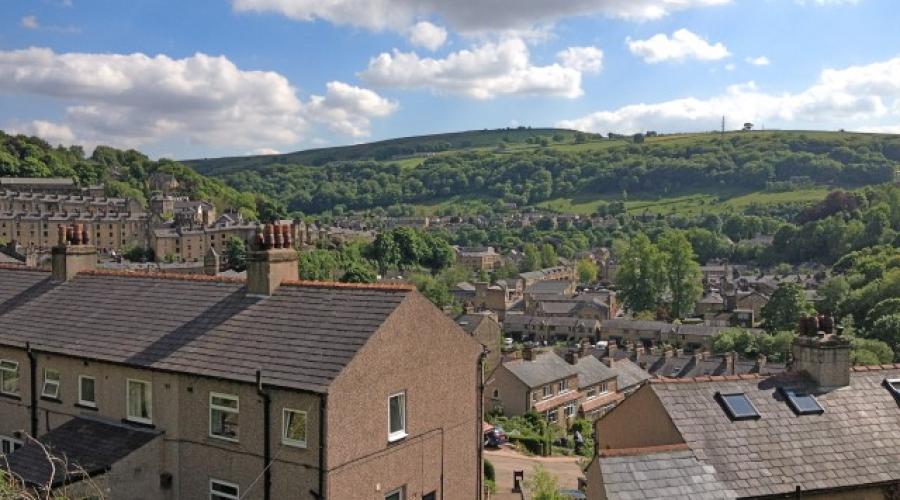 What to bring
Water: Containers for at least two litres for activities away from the Hostel
Medicines: if you have hay fever, diabetes, minor ailments etc. and a small First Aid kit is always useful including blister and ordinary plasters
Day rucksack: typically 20-30 litres, they are comfortable to wear and allow you to use your arms freely
Boots:  waterproof and breathable and designed for hiking, trainers are OK if the ground is dry and there's little chance of rain but all weather Boots are really the best default option!!
Gaiters: recommended for wet weather or boggy conditions - this is peat moorland country! - boggy is a default condition!
Socks: proper walking socks will keep your feet dry and help prevent blisters
Layered clothing: lets you quickly adapt to changes in the weather and body temperature. Go for a base layer (vest or t-shirt) and a mid layer (a micro fleece or shirt) and in cooler weather add an outer layer (a windproof jacket or thick fleece)
Trousers: ideally no jeans as they become heavy and cold in the rain, breathable fabrics are more comfortable and dry and on warm days shorts are OK
Waterproof jacket & trousers: essential when hiking in all but the calmest of weather, breathable fabrics are more comfortable and dry
Gloves: Windproof, or better still, waterproof gloves are the best choice, bring a spare pair if expecting rain
Hat or cap: stay warm in winter and shaded in summer
Other Clothes: Comfortable easy wear around the Hostel and out to the pub! 
Sunglasses: for any sunny day, even in winter
Sun cream: can be useful even on cloudy and winter days
Snacks: bring biscuits, energy bars, gels, bananas, chocolate or dried fruit for example and put them somewhere easy to get hold of
Lunch: bring a packed lunch unless otherwise stated
In addition to the kit lists relevant to the activities, bring:
Bedding: Is provided to typical YHA standard. You may choose to bring an extra pillow.
Wash kit: remember to include a towel, shower gel and shampoo
Flip Flops: or something similar to wear in the, usually wet shared shower rooms
Earplugs: for the shared sleeping arrangements
Food & drink
Friday Night: Please bring an item for the buffet either savoury or sweet. Please do not go overboard; I hate throwing stuff away. This should be something that can be shared by 1 to 2 people at most. Home cooked/baked will get extra brownie points from Marty, as will any shop bought that shows imagination and is not a quiche, pizza or indian selection (again, this is Marty's criteria! 
Saturday Breakfast: Included in the event cost; there will be alternatives for Vegan and Gluten free diets.
Saturday Lunch: Please bring a packed lunch.
Saturday three course dinner: Included in the event cost; there will be alternatives for poeple with nut allergies, Vegan and Gluten free diets.
Sunday Breakfast: Included in the event; there will be alternatives for Vegan and Gluten free diets.
Tea , coffee and juice provided throughout the weekend. Other drinks: please bring your own.
We will attempt to cater for all dietary requirements; there will certainly be vegetarian/vegan alternatives for the evening dinners.
Please ensure your dietary requirements are up to date on your profile, so that we can plan meals accordingly!
Meeting & times
Oct 15 - pm