Awesome Views and Autumn Hues - A Foresty Foray from Farnham
40 people attending
0 places left
3 people waitlisted
Event booking closes on Oct 22 at 10:00:00
Distance is 22 km (13.5 miles); total ascent is 400 m; terrain is undulating but with one short, sharp ascent and descent; surfaces are dirt, sand, grass and tarmac.
History and geography combine to enchanting effect on this moderate walk which will allow us to experience the quintessential sights, sounds and scents of autumn. Historical highlights include the romantic 12th-century Waverley Abbey ruins, the genteel 18th-century Moor Park House and the sturdy 14th-century Wey bridges at Tilford. Landscape features include the commanding view of southwest Surrey and northeast Hampshire from Crooksbury Hill, the commingled woodlands and heathlands of Crooksbury and Puttenham Commons, the confluence of the branches of the River Wey, the consummate village of Tilford and the concealed opening to a cave once occupied by a witch.
The sights: 
Crooksbury Hill: A nature reserve within Puttenham and Crooksbury Commons managed by the Surrey Wildlife Trust. The Soldier's Ring on the north side of the hill is a Scheduled Ancient Monument. It is a hillfort dating to the late Bronze Age or early Iron Age. At 163m, the hill gives extensive views over southwest Surrey and northeast Hampshire.
Tilford: A delightful village situated at the confluence of the north and south branches of the River Wey. It has a triangular plan outlined by tile-roofed cottages and some fine Georgian houses. Edwin Lutyens designed the Institute, and there are an attractive pair of medieval bridges crossing the streams. 
Waverley Abbey ruins and House: French monks of the austere Cistercian order built their first foundation in Britain near the pure water of the River Wey in 1128. In the care of English Heritage, the ruins are free to visit. We'll take a quick look, especially at the vaulted ceiling of the refectory. We'll walk past the Grade II*-listed Palladian house from 1723 in the grounds of the abbey. The ruins were a shooting location in the films Into The Woods (2014) and Huntsman (2015), among others. 
Mother Ludlam's Cave and Father Foote's Cave: Mother Ludlam was 'The White Witch of Waverley'. Her cave, which is in a sandstone cliff overlooking the Wey, was carved out by a spring. The cave was widened into a grotto in the C18. Father Foote was a Victorian tramp who occupied an adjacent cave.
Moor Park House: The Greensand Way passes in front of this smart late C18 house, now luxury flats, which encased an earlier house of 1680. Here the diplomat Sir William Temple entertained William III, Jonathan Swift, John Dryden and Joseph Addison among others. A later visitor, Charles Darwin, wrote in his diary: "the country is very pleasant for walking...it is really quite astonishing and utterly unaccountable the good this one week has done me". We'll feel the same way!
Dogs:
I love having dogs on my walks and this walk is suitable for them although there may be some stiles and country lanes to walk along and roads to cross. There shouldn't be any fields with livestock. Any dog off its lead must be under control.
The route (click the link in red to see this along with the elevation):
The Greensand Way/North Downs Way will take us to Compton. We'll then follow a very plush street through Moor Park to get to Crooksbury Hill where some walking along windy and busy country lanes will make us concentrate. Bridleways and byways will take us to Britty Wood and Puttenham Common where we'll have lunch before doing a loop around the lakes there and using a bridleway heading south then west to Charleshill. After the pub stop, a byway and Whitmead Lane will take us to Tilford where the Greensand Way will take us all the way back to Farnham Station before a walk through some more plush suburban streets at Compton.
IMPORTANT! - Participation Statement 
You MUST complete a Participation Statement, in addition to booking your event space before attending an OutdoorLads event. You only need to complete this Participation Statement once, not for each event you attend.
Anyone with COVID-19 symptoms, even if they are extremely mild, or who has recently tested positive for Covid-19, is asked not to attend.
(Picture credits: Crooksbury Hill from Bourne Wood: Photo © Babelstone (cc-by-sa/3.0); Steep path to the summit of Crooksbury Hill; Photo © don cload (cc-by-sa/2.0); Puttenham Common - General's Pond: Photo © Colin Smith (cc-by-sa/2.0); Footpath beside The Tarn: Photo © Shazz (cc-by-sa/2.0); Hillside on Puttenham Common: Photo © Colin Smith (cc-by-sa/2.0); Cuttmill Pond: Photo © Mark Percy (cc-by-sa/2.0); Bridleway near Hankley Farm: Photo © Colin Smith (cc-by-sa/2.0); East Bridge, Tilford: Photo © Colin Smith (cc-by-sa/2.0); Fireplace in the Wall: Photo © Bill Nicholls (cc-by-sa/2.0); Moor Park: Photo © N Chadwick (cc-by-sa/2.0). All images are copyrighted but are here credited to their copyright holders and are licensed for reuse under Creative Commons CC BY-SA 2.0 except for the first image which has a different license.)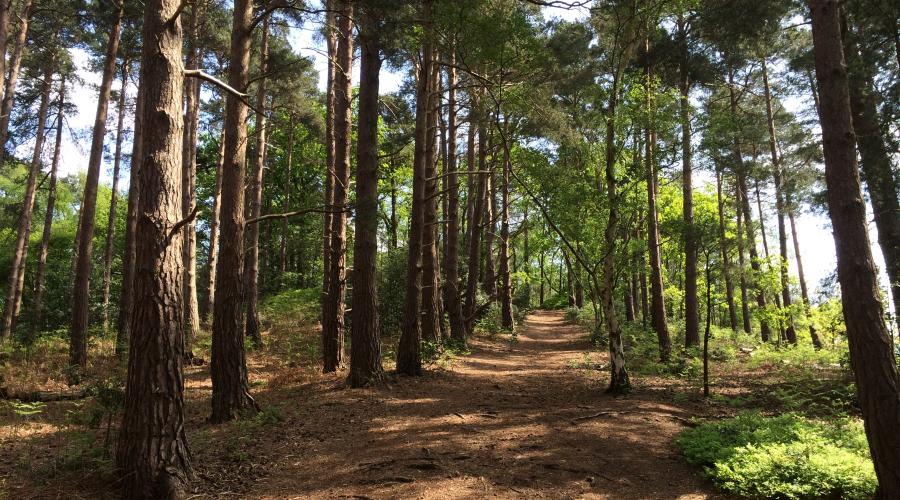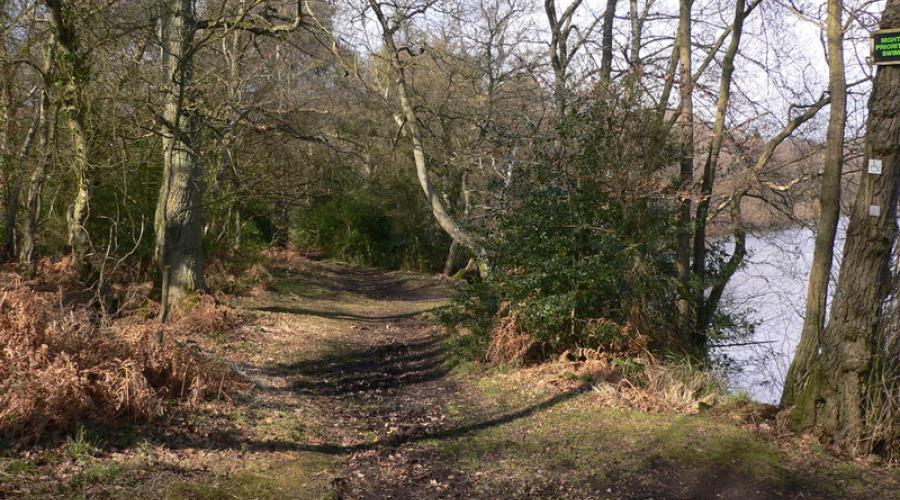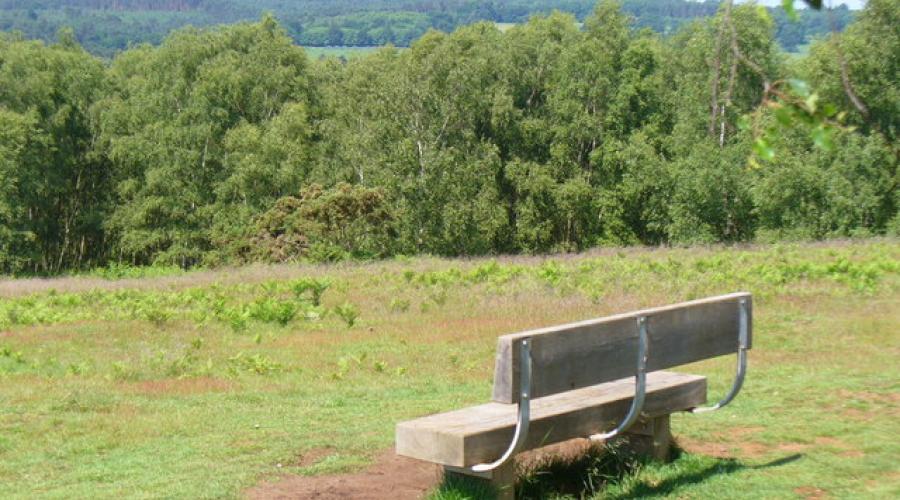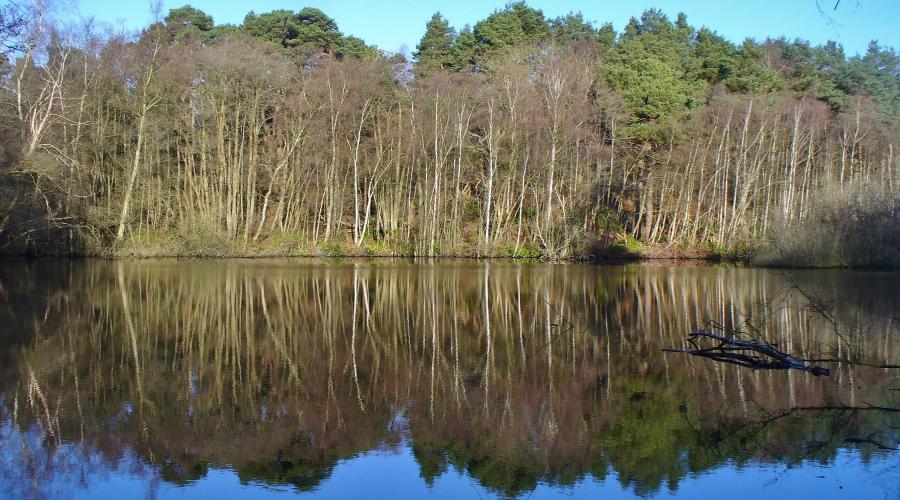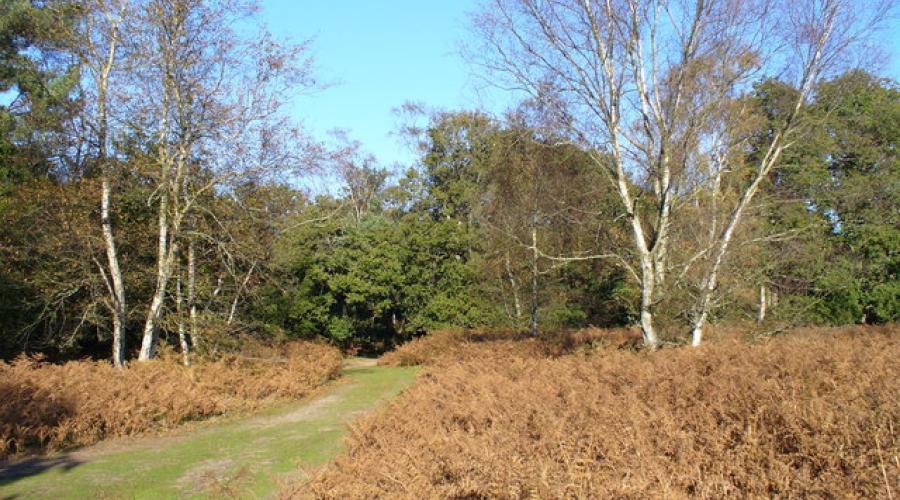 What to bring
Walking boots which are sturdy and supportive will be essential to cope with the rough terrain. Otherwise please bring and wear clothing appropriate to the season and the prevailing weather conditions.
Food & drink
Please bring a packed lunch and plenty to drink which we'll have at Puttenham Common. We'll have a drink at The Donkey pub at Charleshill at mid-afternoon.
Meeting & times
Oct 22 - am