Along the Chess Valley from Chorleywood to Chesham
17 people attending
3 places left
16 km (10 miles) / Total Ascent 374 metres / At least 4 hours of walking
This linear route starts from Chorleywood with a short walk out of the town and onto Chorleywood Common. We will skirt the Hertfordshire and Buckinghamshire county border, and cross the River Chess several times en route to the market town of Chesham. There will be a little noise from the nearby M25, but this will be short lived as we move further west along the Chess Valley.
Climbing up the side of the valley on the way to towards the village of Sarratt we will be rewarded with far reaching views up and along the Chess Valley, before descending into the valley again and alongside the River Chess. Here we will pass by lots of friendly horses, some nonchalant alpacas, and the last remaining watercress farm in the valley.  Here the river is the county demarcation, where we will cross again into Buckinghamshire. 
Entering the village of Chenies we'll pass alongside the remnants of Chenies Manor. This Grade I listed Tudor house was once the seat of the Russell before they relocated to Woburn Abbey. Shortly after this we will stop for lunch overlooking the valley.
Further on we will pass alongside Latimer House, situated to command excellent views of the valley. The current Tudor style structure dates from the 1830s, and as a replacement for the Elizabethan house that previously occupied the site. The house was used during the Second World War to contain captured enemy pilots and crew, subsequently as the National Defence College, and today it is a De Vere hotel. 
There are some fine views of the Chiltern Hills as we approach Chesham and the end of the walk. The tube journey back is rather scenic as the tube train winds its way back along the Chess Valley to central London. 
Some of the lower lying parts of the valley will be very muddy underfoot, especially at the bottom of the valley. This will be offset by some long traffic free lanes. 
All photos were taken by me when I researched and pre-walked the route in late November 2018.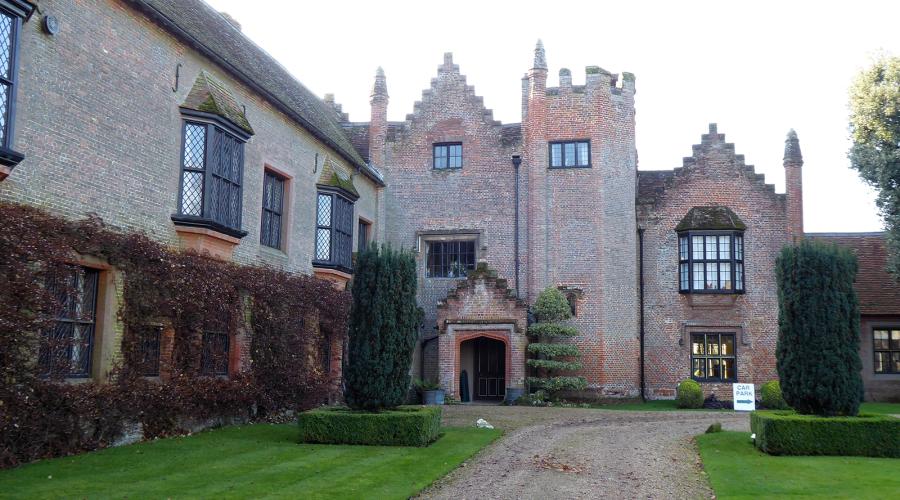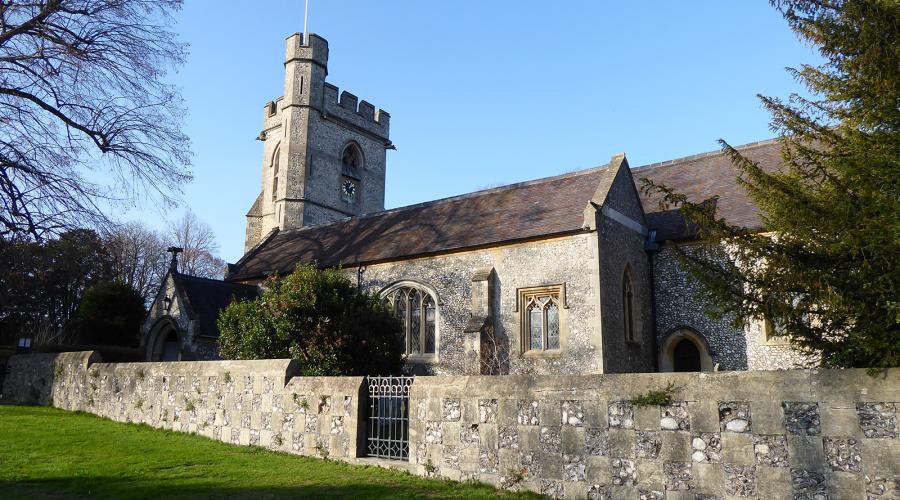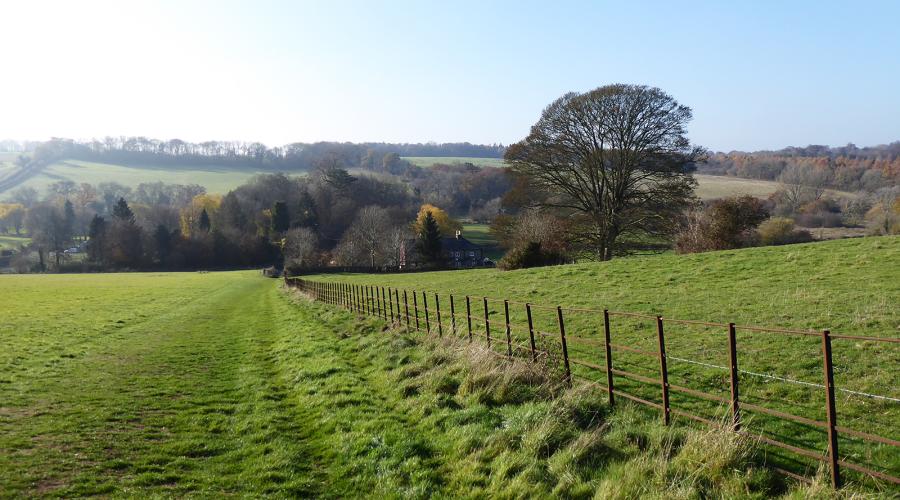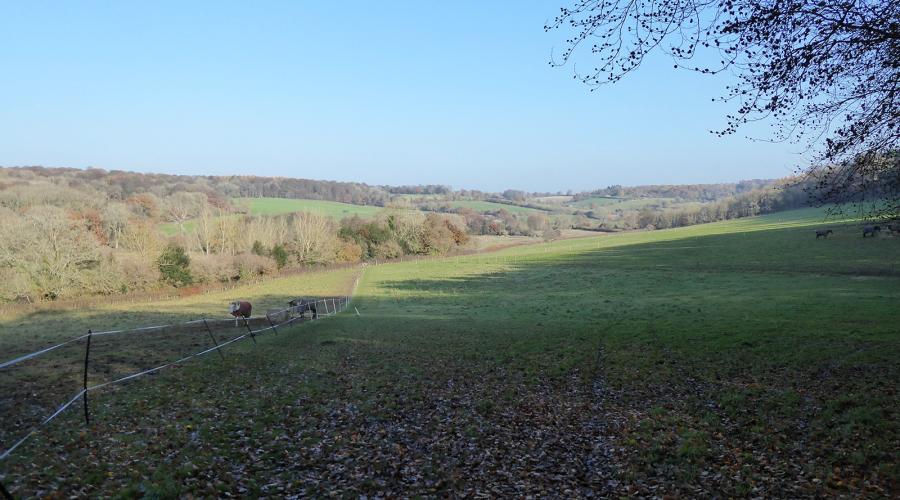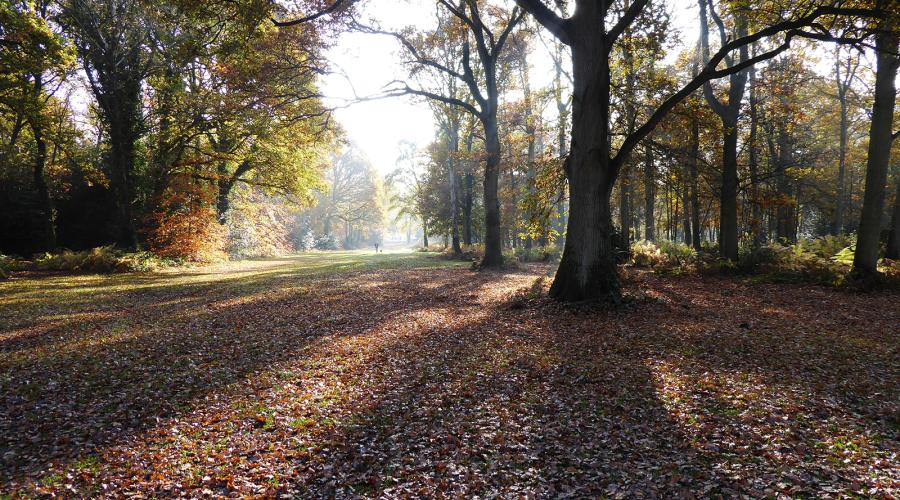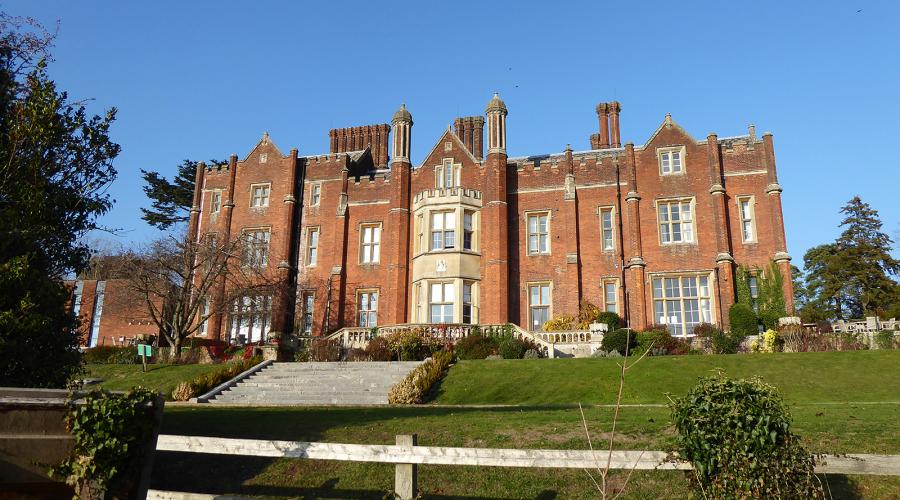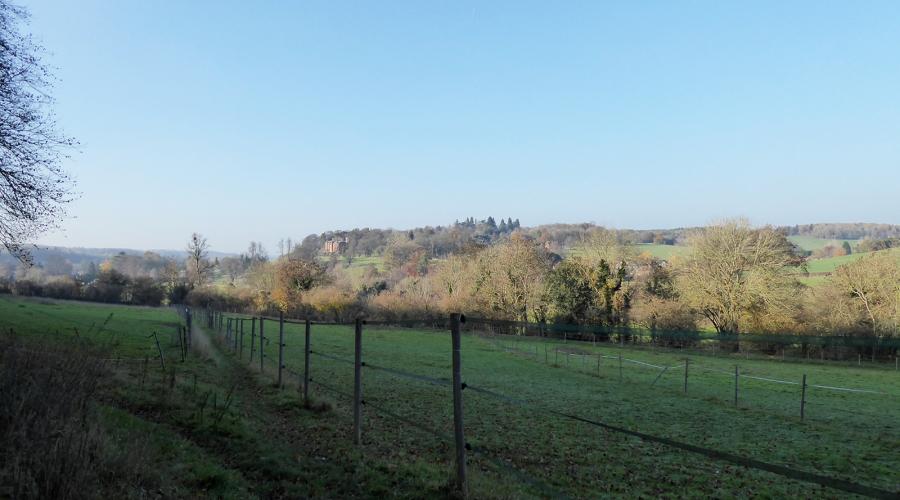 What to bring
Water: bring at least two litres
Medicines: if you have hay fever, diabetes, minor ailments etc.
Day rucksack: typically 20-30 litres, they are comfortable to wear and allow you to use your arms freely
Boots:  waterproof and breathable and designed for hiking, trainers are OK if the ground is dry and there's little chance of rain
Gaiters: recommended for wet weather or boggy conditions
Socks: proper walking socks will keep your feet dry and help prevent blisters
Layered clothing: lets you quickly adapt to changes in the weather and body temperature. Go for a base layer (vest or t-shirt) and a mid layer (a micro fleece or shirt) and in cooler weather add an outer layer (a windproof jacket or thick fleece)
Trousers: ideally no jeans as they become heavy and cold in the rain, breathable fabrics are more comfortable and dry and on warm days shorts are OK
Waterproof jacket: essential when hiking in all but the calmest of weather, breathable fabrics are more comfortable and dry
Gloves: Windproof, or better still, waterproof gloves are the best choice, bring a spare pair if expecting rain
Hat or cap: stay warm in winter and shaded in summer
Sunglasses: for any sunny day, even in winter
Sun cream: can be useful even on cloudy and winter days
Snacks: bring biscuits, energy bars, gels, bananas, chocolate or dried fruit for example and put them somewhere easy to get hold of
Lunch: bring a packed lunch unless otherwise stated
Food & drink
You will need a packed lunch, and plenty of water and snacks to see you through the day. We will stop for a picnic lunch at a suitably scenic spot; for your own comfort you may wish to bring something to sit on.
Meeting & times
Feb 16 - am
Location
51.6540504, -0.51823620000005