Across the valleys of the Chiltern Hill
7 people attending
8 places left
Event booking closes on Jun 25 at 18:00:00
A number of hills to climb. Walk is predominantly off road through grazing land and woods
A beautiful walk across 3 valleys in the Chiltern Hill on the Berkshire/Oxfordshire border. We will follow the Chiltern Way trail for the majority of the walk skirting the Wormsley Estate home to the Getty Family since 1985 through woodland to reach the pretty Hamlet of Russell's Water. From there we will cross Maidensgrove Common on our way to Stonor Park and deer farm where we can obtain refreshments from Lord and Lady Camoys Café! We may also see their Rhododendrons in full bloom if we are lucky.
We will then head toward the historic village of Turville which has been used as a location in numerous TV series including Midsomer Murders, Lewis, Jonathan Creek, The Vicar of Dibley and Little Britain. Refreshments can be obtained in the village pub The Bull & Butcher if Covid restrictions permit. From Turville it is another 40 minutes uphill to our start point.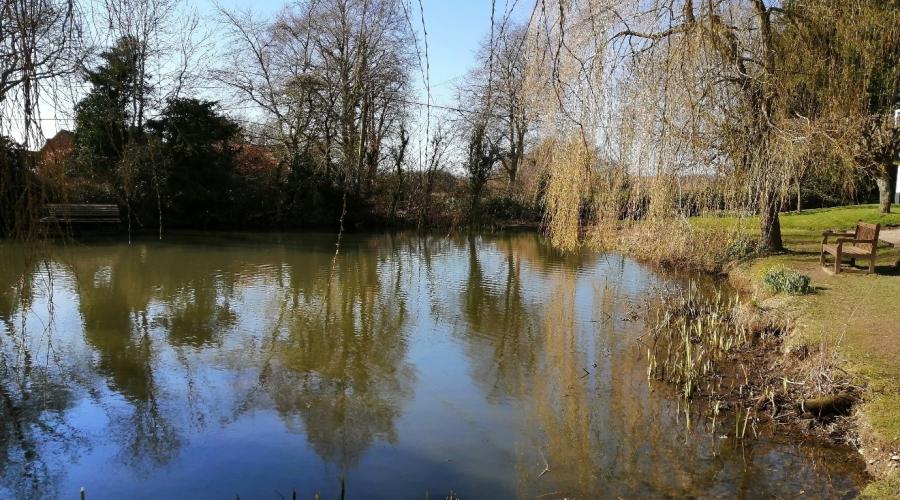 What to bring
What to bring
For your comfort and safety please be prepared for the anticipated weather and the terrain of the walk - keep in mind the following:
Boots:  Hiking boots  that  are both waterproof and breathable, and provide good ankle support, are important as soon as you encounter any mud. Cross trainers may suffice in good weather and flat routes.
Socks:  Proper walking socks keep your feet dry, and help prevent blisters.
Walking Trousers:  (ideally water resistant) will be more comfortable than Jeans which are heavy and cold when wet.  From April to October shorts are usually a better bet.
Waterproof Over-Trousers:  essential in any significant rainfall.  Breathable ones are best.
Layered clothing: allows you to quickly adapt to changes in the weather as well as body temperature. E.g. a base layer or a cotton T-Shirt; a mid layer like a micro fleece, or a rugby type thick shirt,  and in cooler weather an outer layer consisting of a windproof jacket or a thick fleece. 
Waterproof Jacket: essential when hiking in all but the calmest of weather.  You get what you pay for with these. Breathable fabrics are advisable.
Hat: essential both in mid winter to preserve heat and in summer to prevent sunburn and heatstroke. 
Gloves: essential in frosty weather.
Small Rucksack: One that is comfortable to wear is essential so that you can use your arms freely. Place valuables in water proof bags inside.
Sunglassses: April- Sept: comfortable sunglasses enhance your pleasure and keep insects out of the eye
Medicines: If you have allergies, are diabetic, or have minor ailments don't forget these!
Food & drink
Water: even in winter one can loose a litre or more of fluid by perspiration. If you fail to make this up you'll get dehydrated which can lead to headaches and other problems. A hydration bladder is easier to use than bottled water, but higher maintenance.
Food: a packed lunch will be required unless otherwise stated. In addition carry energy bars or similar to counter 'sugar lows'.
We will pass a cafe and toward the end of the walk a pub 
Meeting & times
Jun 26 - am
Location
51.637255830547, -0.91670925435695