Novelties and Notables on the New Year North Downs
34 people attending
0 places left
25 people waitlisted
Event booking closes on Jan 2 at 10:00:00
Distance is 19 km (12 miles); total ascent is 342 m; terrain is undulating with one gradual ascent and one steep descent; surfaces are dirt, grass and tarmac
Ridges of chalk tend to be asymmetric in cross section with one side being the dip slope which is gentle and the other being the scarp slope which is steep. The dip slope of the North Downs will be the setting for the first half of this walk where tree-lined lanes will lead us through scattered farms out of the Surrey Hills AONB to Walton Heath which has grown on a pocket of sand. At Walton-on-the-Hill itself we'll see Lloyd George's house (bombed by Emmeline Pankhurst) and have lunch. The scarp slope will be the setting for the second half of the walk where a folly, a fort, a footbridge and a cafe will attract our attention away from the superb scenery which includes a Capability Brown-designed park.
The sights:
Merstham: Unexpectedly pretty for a former quarry village on the main road from London to Brighton. The stone quarried was Reigate Stone, an ironstone used for buildings that include Westminster Abbey and Windsor Castle. The old Brighton road does in fact veer away leaving as its continuation a street called Quality Street in which 'the original buildings [some C16], in firestone, brick, a little half-timber, and a little tile-hanging are tactfully welded together by the trimmings and the front gardens of the houses of c1900' (Nairn, The Buildings of England: Surrey). The road was named after JM Barrie's 1890 play of the same name, in honour of two of the actors in the play who lived at the Old Forge (the sweets were also named after the play, in 1932). St Katherine's Church is solid, grand and C13 with a shingle spire.
Mugswell: A hamlet split between Kingswood and Bansted, amid arable fields. Parson's Cottage is Grade II listed, on Parson's Green, C16.
Walton-on-the-Hill: Pleasant, mostly Victorian village of flint, tile-hanging and weatherboarding. The best houses are south of St Peter's Church in which the best bits are the C15 chancel and the oldest and one the finest lead fonts in England, dating to 1150. Chussex is a suave but rather dull classical house by Edwin Lutyens of 1910, but with a good Gertude Jekyll garden. Pinfold Manor was built for David Lloyd George in 1912 while Chancellor of the Exchequer. It was bombed by a group of suffragettes led by Emmeline Pankhurst in 1913 who only succeeded in damaging the servants' quarters. Lloyd George heard the explosion while playing golf with Churchill on Walton Heath. The damage was repaired apart from a large crack left as a memento.
Colley Hill: Contiguous with Reigate Hill on the North Downs scarp. Superb views across the Weald to the South Downs and to the side to Leith Hill. Quarrying activity at the foot. The Saddle Knob is a protrusion on the side and The Horseshoe a copse. Many SSSIs on the hill. The Inglis Memorial was donated to the Borough of Reigate in 1909 by Lieutenant Colonel Sir Robert William Inglis. Originally a drinking fountain for horses at the top of the original main route over Reigate Hill, now a seat with a mosaic of the solar system in the dome. 
Reigate Hill: The parent hill to Colley Hill to the west, the ninth highest hill in Surrey at 235m. Reigate Fort is National Trust owned but free to enter. Built in 1898 to defend London against France of the Third Republic. The London Defence Scheme began in 1889 involving a chain of defence 72 miles long, stretching from the North Downs to Essex. Reigate Fort was a mobilisation centre, holding tools for clearing trees and digging trenches as a last line of defence. Nearby is the footbridge over the A217 designed in 1908 and built in 1910, the first reinforced concrete footbridge in the country. 30m span with cast iron railings. Restored in 2012. The Grade II listing citation reads: 'This structure has technological virtuosity because of the narrowness of its beams, the openness of its structure and the achievement of a 97 foot span without interruption, which pushed the technology further than before to express the true potential of reinforced concrete.'
Gatton Park: A blocky and ugly Classical-revival house built in the early C19 for the Monson Family, then bought by the Colman family of mustard fame. After being gutted by fire it was rebuilt exactly as was in 1936. The Town Hall is a small, open Doric temple of 1765 where 'elections' (actually nominations for Gatton's rotten borough) were held. The house and park is now the Royal Alexandra and Albert School. The northern part of the 'Capability' Brown park suffers from insensitive modern dormitories, but the southern part is still handsome and being restored with overgrown vegetation being cleared to leave the specimen trees. The grounds were used for filming a Doctor Who story in 1976 (The Deadly Assassin) for the scenes of the Doctor being hunted in the Matrix (he was almost drowned, to Mary Whitehouse's consternation, in Engine Pond). 
The route:
We will leave Merstham up Quality Street, cross the M25, then head northwest over Church Hill then west along Harps Oak Lane, a footpath, and Rectory Road to Mugswell. At Hogden Bottom we'll cross the A217 and head across Bansted Heath to Walton-on-the-Hill. After lunch at the pond, we'll loop around Walton then head southeast across Walton Heath to cross over the M25 again. We'll then pick up bridleways and finally the North Downs Way/Pilgrims' Way which will lead us mostly east back to Merstham over the crest of the hills and through Gatton Park.
Dogs:
I welcome dogs on my walks and this is a good walk for them although they will frequently need to go on leads on lanes and while crossing roads. Sheep and cattle grazing on the North Downs may futher limit their freedom, but there will be abundant fields and woods for them to roam free. A dog off its lead must be obedient.  
COVID-19  – IMPORTANT, Please read the following before you sign up to this event:
Anyone with COVID-19 symptoms, even if they are extremely mild, or who lives or is in a support bubble with someone showing symptoms, is asked not to attend. This is in line with the 

government's coronavirus advice.

You must also immediately self-isolate and not attend the event if you or someone in your household or support bubble shows coronavirus symptoms or tests positive. You can find the

NHS self-isolation guidance here.

The main symptoms of COVID-19 are a high temperature, a new continuous cough, and a loss or change to your sense of taste and/or smell.

You may be subject to local lockdown restrictions, which you must fully comply with. Details of the location of these restrictions can be found here for

England,

Scotland

,

Wales,

and

Northern Ireland. 

 

We do not encourage car sharing to events during the pandemic. Please comply with the safety travel guidance for

England

,

Wales

, and

Scotland.

Face coverings should be worn on public transport.

OutdoorLads will support the tracing systems in place across the UK  and attendance at an OutdoorLads event is considered permission to use contact details for this purpose if requested by the appropriate authority.  

All are required to practice social distancing – staying 2m (not 1m) apart at all times, including the lunch stop. Remember: Face, Hands, Space.

Unfortunately, there won't be any planned pub / café stops en route or at the end, and please don't share sweets or snacks with others – we're sorry!

Please bring your own hand sanitising gel for your own use throughout the day. Use of face coverings is at your own choice, but please bring one with you just in case it's needed. Please bring any other PPE items required. Bring a disposable bag for any used PPE.

Members are advised to bring their own small first aid kit for personal use..

Be aware that opportunities for toilet stops may be minimal if facilities are closed.

Please, please cancel at your earliest opportunity if you are unable to attend or are unwell, so that we can allow others to take up these valuable event spaces.

Much as it's difficult - no handshakes or hugs!
COVID-19: Events Participation Statement
OutdoorLads draws your attention to the fact that travelling and being away from home increases the risk of receiving and transmitting Coronavirus, whilst it is present in the UK. You are likely to choose not to participate in OutdoorLads events whilst there is a risk of Coronavirus transmission. However, should you choose to participate in OutdoorLads events whilst the risk is present, you must be aware of and follow the law and government guidelines, both when travelling to and from events as well as when participating in events.
Please note that every person participating should be aware of (and accept) that those members perceived as 'in charge' or leading the event are not experts,  do not need to be experts, and are not regarded by OutdoorLads, or themselves as experts, but are amateurs with some experience in the event type and who are happy to impart their knowledge.  Any advice given should be considered with this in mind by the recipient.
By signing up to and attending an OutdoorLads event, you are confirming that you have read, understood and accept the content of this statement.
Please see our website for more information including an FAQ about our events.
(Picture credits: Merstham from Gatton by Carl Ayling; Colley Hill Scarp by Ian Capper; St Katharine, Merstham by Stephen Richards; Quality Street, Merstham by Ian Capper; View From Ashstead Hill, Surrey by Peter Trimming; Fair Lane, Mugswell by Peter Trimming; Parson's Cottage by Ian Capper; Rectory Road from Furzefield Copse by Hugh Craddock; Woodland paths on Banstead Heath by Malc McDonald; Tadworth Windmill by Ian Capper; Walton on the Hill by Peter Trimming; Chussex by Ian Capper; Path junction, Buckland Hills by Derek Harper; Colley Hill by Ian Capper; The Horseshoe by Ian Capper; For the Public by Carl Ayling; Mosaic, Inglis Memorial by Ian Capper; Reigate Fort - The Magazine by Ian Capper; Reigate Hill Footbridge by Ian Capper; Gatton Hall and Church by Ian Capper; View across Gatton Park by Dr Neil Clifton; Hop Garden Pond by Peter Trimming. All photos are copyrighted but are above credited to their copyright holders and are licensed for further reuse under Creative Commons Attribution-ShareAlike 2.0 Generic (CC BY-SA 2.0).)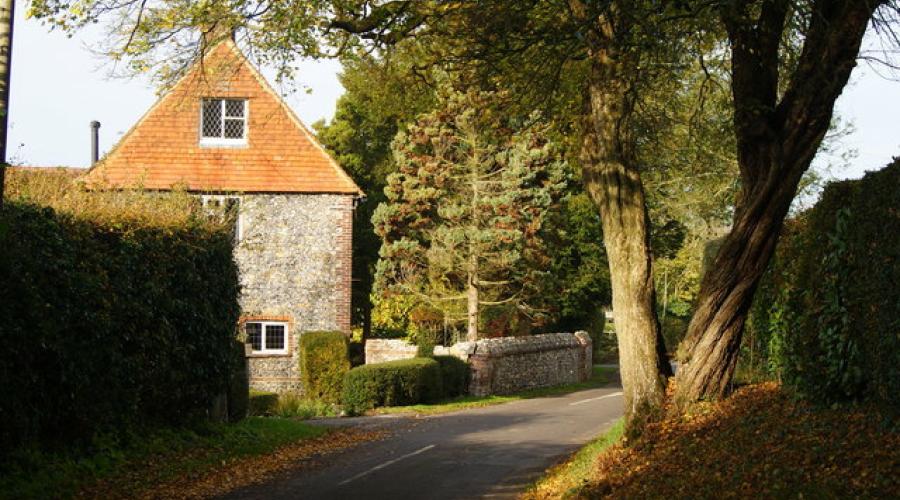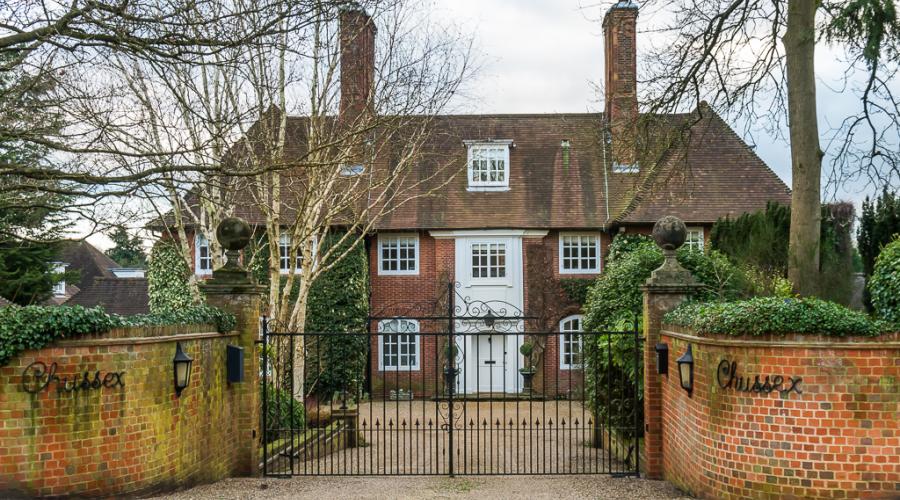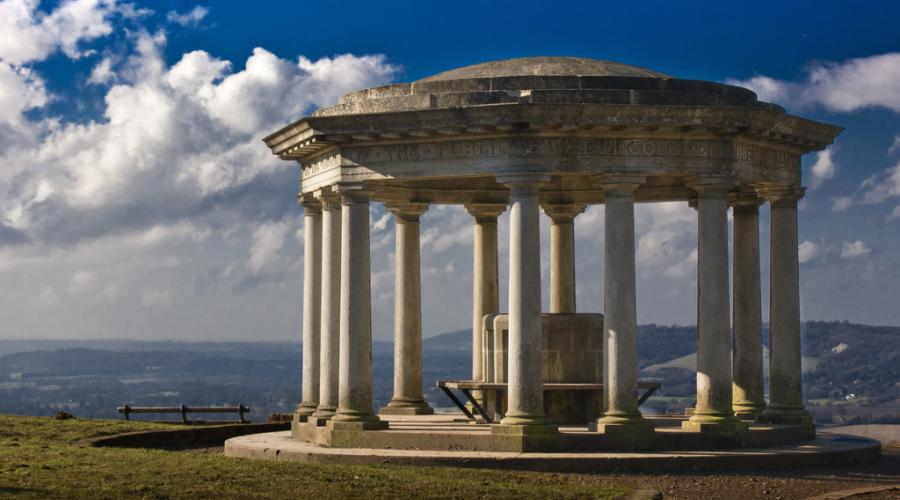 What to bring
Walking boots with thick socks will be essential to cope with the climbing. Wear clothing appropriate to the weather including warm kit in case of cold weather and waterproof kit in case of rain. There shouldn't be too much mud as much of the North Downs Way is gravel and we'll be on tarmac lanes and well-drained heaths and downs.
Food & drink
Please bring a packed lunch and lots to drink with you as there is nowhere to get these items on the walk, apart from a cafe in Walton by the lunch spot for takeout drinks and snacks. 
Meeting & times
Jan 02 - am