Dumfries long weekend MTB - Day 3 of 3.
Technical Mountain Biking
14 people attending
0 places left
Event booking closes on Apr 1 at 17:45:00
37.5 km 8 hours
Ae is a lovely village in Dumfries with an even more lovely mountain bike trail centre. We will be doing the 13.5km blue and 24km red routes which have excellent flowing descents with technical features on the red including drop offs and optional jumps. This is possibly the best trail centre of the 7 Stanes. 

I will be staying at Barnsoul caravan park which offers space for camping, caravans, pods and chalets. This is conveniently located for all three mountain bike events around Dumfries.
Click the links below for:
OutdoorLads Events Calendars
You can now go directly to our events calendar pages by bookmarking the follow links: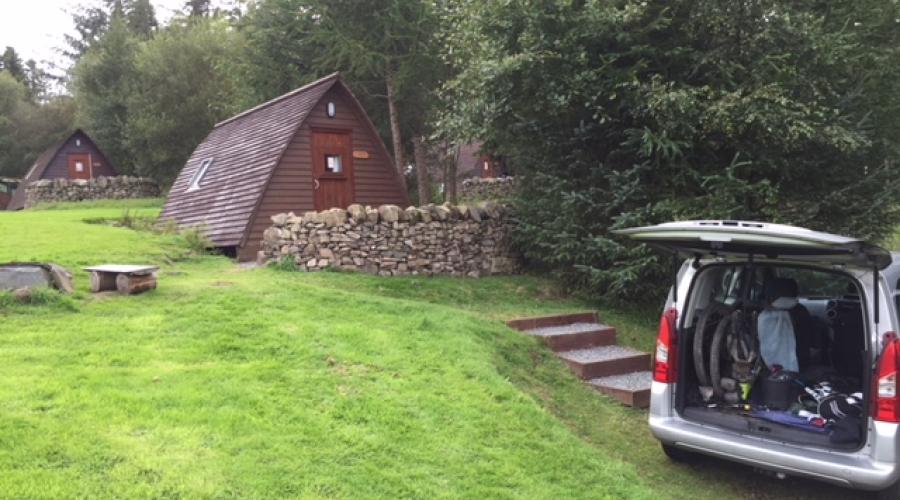 What to bring
A good quality mountain bike. Preferably full suspension, but hardtails are fine. 
Puncture repair kit (or better still a spare inner tube) and tyre levers. Also any special tools that your bike needs.
Food - bring small snacks such as chocolate bars and energy foods.
Plenty of water (minimum 2lts)
Eye protection - impact from a bee, grit or even a fly at speed is extremely unpleasant, sunglasses may do if not made of glass and not too shaded.
Clothing: choose suitable clothes and footwear for the weather forecast and time of year. You will be exercising so lightweight layered clothing is best. Shorts are best even in rain, as they allow free movement of your legs. Jeans are useless if it rains but tracksuit bottoms need to be not too baggy or they may snag in the chain and cause an accident. You'll need trainers or similar with grippy soles for standard pedals.
Cyclist's Helmet - Outdoorlads policy asks you to wear a helmet to events. A full face helmet would be a good idea for those intending to descend quickly.
Pads. Optional, but knee and elbow pads can stop a fall from ruining your day.
Bag you will need a small day-sack (or panniers on your own bike) to carry essential clothing, water and an emergency snack.
Food & drink
Bring a packed lunch, snacks and plenty of water.
Meeting & times
Apr 04 - am