Cross-country mountain/gravel biking - Haselmere to Guildford
Gravel & Off Road (Trail) Biking
7 people attending
1 place left
Event booking closes on May 19 at 22:00:00
38 kilometers, 6-7 hours
Join Alex for a new XC route in the Surrey Hills, it is largely off-road and covers a variety of terrain. The route is suitable for a good gravel bike with some reasonably wide tyres (the route is sandy in places), or a hardtail mountain bike. You will need a good level of fitness to complete this route.
https://www.strava.com/activities/8037895943
We start by climbing on the road from Haselmere before cutting onto bridleways to complete the climb up to the Gibbet Hill viewpoint. From here we descend down some grassy and slightly rocky bridleways before heading into Hankley Common where we pass the Atlantic Wall, built by the Canadians in WWII to practice breaching the French sea defences on d-day. We continue along a ridgeline before descending down to Frensham Little Pond, where there is a chance to make use of a National Trust cafe. From there we continue along various bridleways before finishing by descending into Guildford where we can catch a train back to London.
We will meet outside Haslemere Train station at 9:40. I will be on the 8:35 train to Haslemere from London Waterloo, which arrives in Haselmere at 9:38. We will be returning from Guildford, so a day return to Guildford and a single from Guildford to Haselmere works out cheaper than two singles to/from the separate stations.
This is a great day out and a chance to experience a great off-road route close to London.
We welcome competent riders that want to advance their mountain biking skills. If there are sections you are not happy to ride, these can be walked and the group will wait for you.
OutdoorLads Events Calendars
You can now go directly to our events calendar pages by bookmarking the follow links:
Looking for LGBTQ+ mountain biking groups in the UK? Read our full guide on gay mountain biking groups
IMPORTANT! - Participation Statement
You MUST complete the Cycling Participation Statement in addition to booking your event space before attending a cycling event.
Anyone with COVID-19 symptoms, even if they are extremely mild, or who has recently tested positive for Covid-19, is asked not to attend.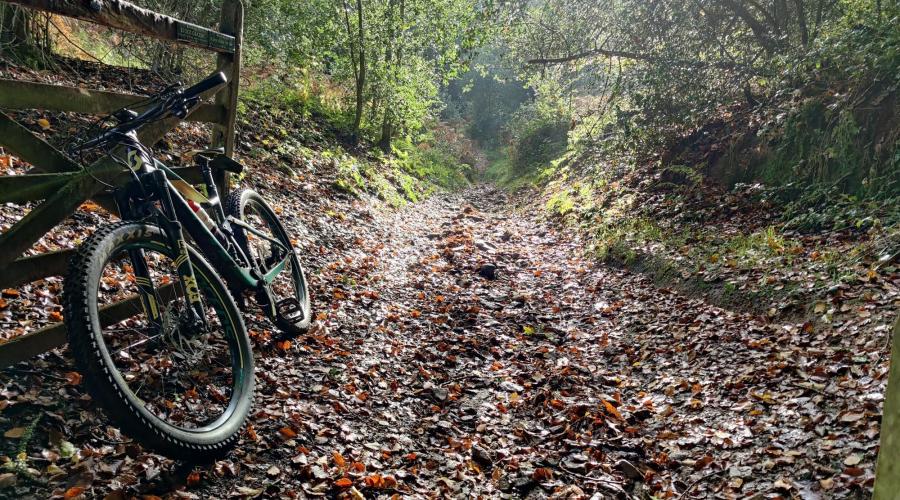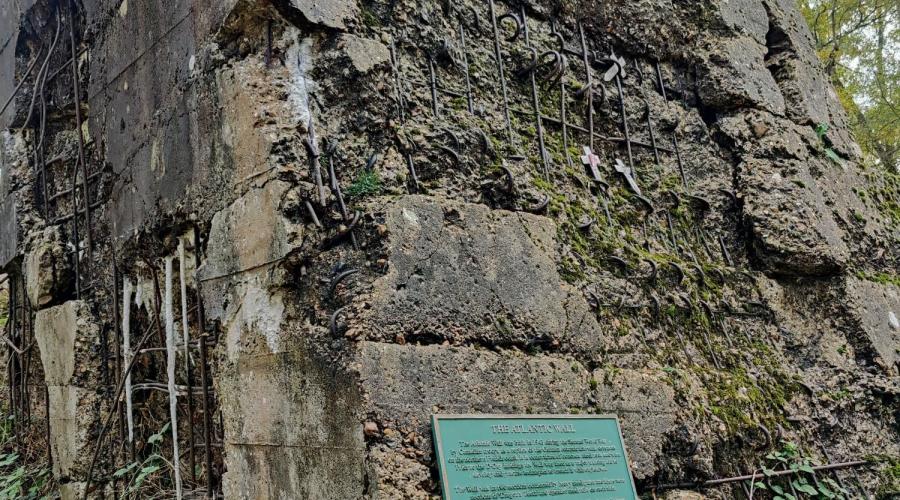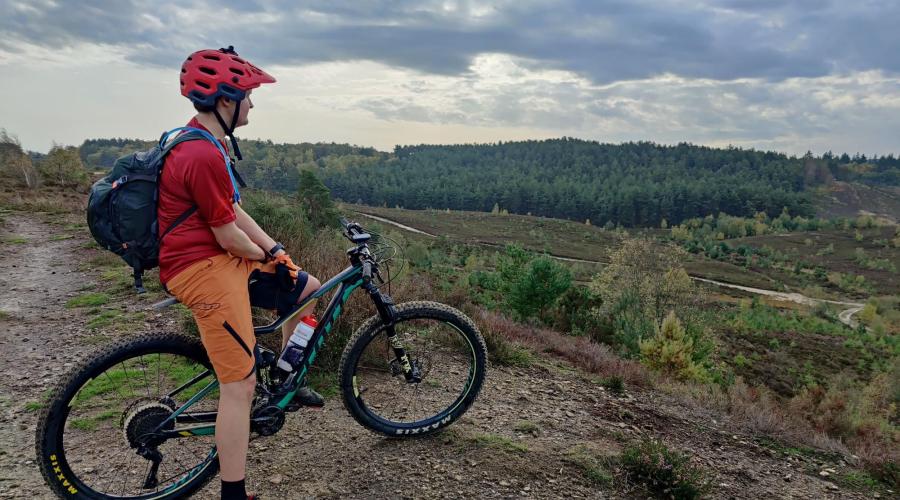 What to bring
You will need a Mountain Bike, Gravel Bike or Mountain Bike Hybrid plus a helmet and spare inner tube.
Lights are advisable in case we run late for any reason.
NON-ESSENTIAL
Elbow & Knee guards/protection
Sunscreen
A mountain bike with suspension is essential. Hard tail or Full Suspension are suitable. Road Bikes cannot be used on this event but gravel bikes with reasonable tyres will suit.
Appropriate clothing for the expected weather - synthetic or man-made materials are recommended as they dry quickly - avoid cottons/denim. Shoes should provide good grip of your pedals. Keep in mind that you'll be warm when cycling but you cool down quickly when you stop. 
Consider a change of clothes & shoes for afterwards as you may be muddy and wet.
Food & drink
Please bring a packed lunch and plenty of water. There are food opportunities en route.
Meeting & times
May 20 - am