Cock Hill and T'Other Side the Hill
8 people attending
17 places left
10.5 miles with just under 400m of ascent but lots of Styles
This walk started out when I was looking at the map and Cock Hill stood out, and I just knew I had to create a walk to take it in. 
During the 10.5 mile circular route we'll start the day by visiting four progressively larger religious establishments with the last one being the fully functional Abbey and Monastery where some of the photo's were taken.  Then we do a full circle of what remains of Cock Hill, before passing through T'Other Side the Hill and on almost to Benter.  We then take in a man made waterfall before passing by Fairy Cave, and through Stoke Bottom Farm on our way back to the start.  
As you might have spotted there's quite a few interesting place names on this walk and I've yet to mention Grunter's Lane, or two of the other Bottom's that we will be passing.
The walk does include a lot of stiles and not all of them are very well maintained.
Dogs are welcome on this walk but we will be passing through farm land where they will need to be under control.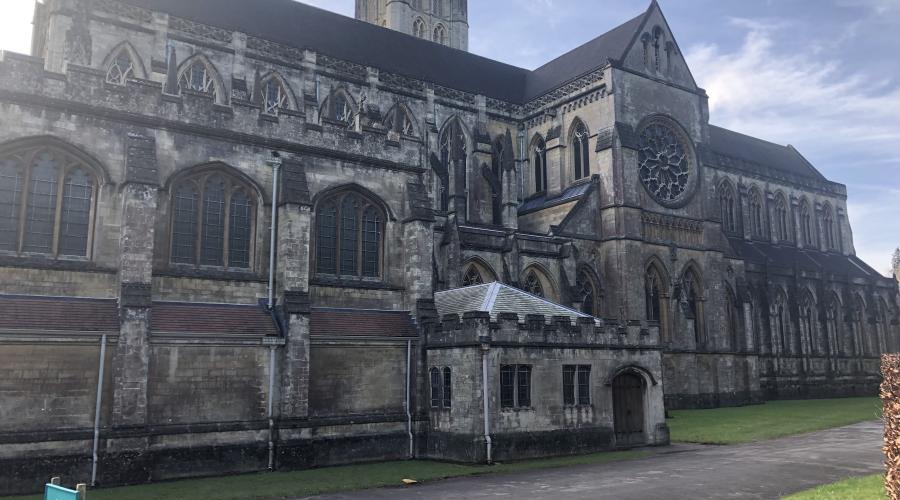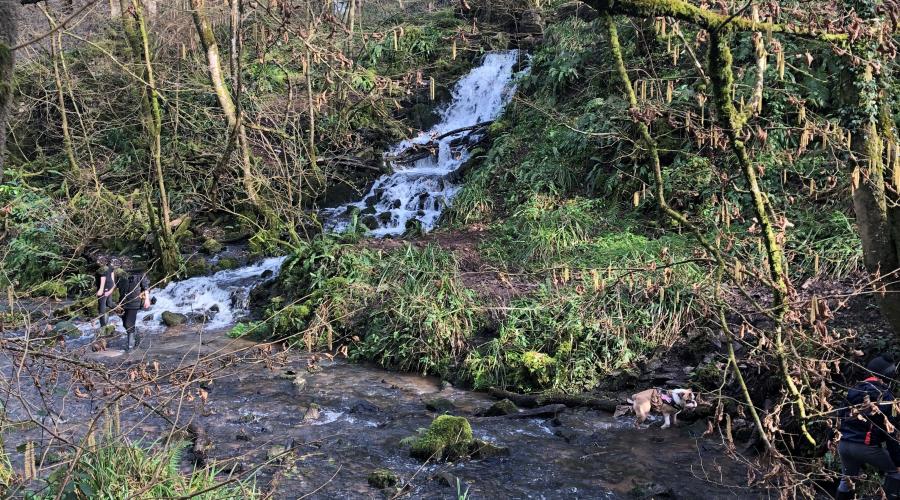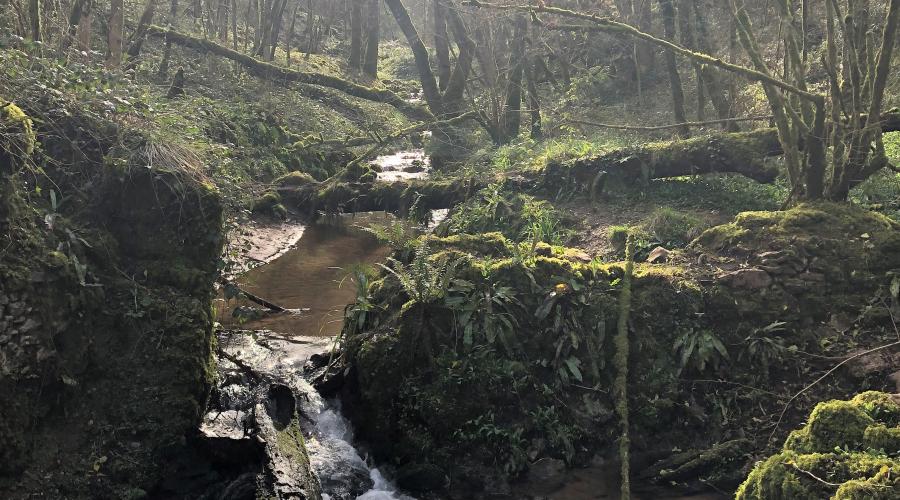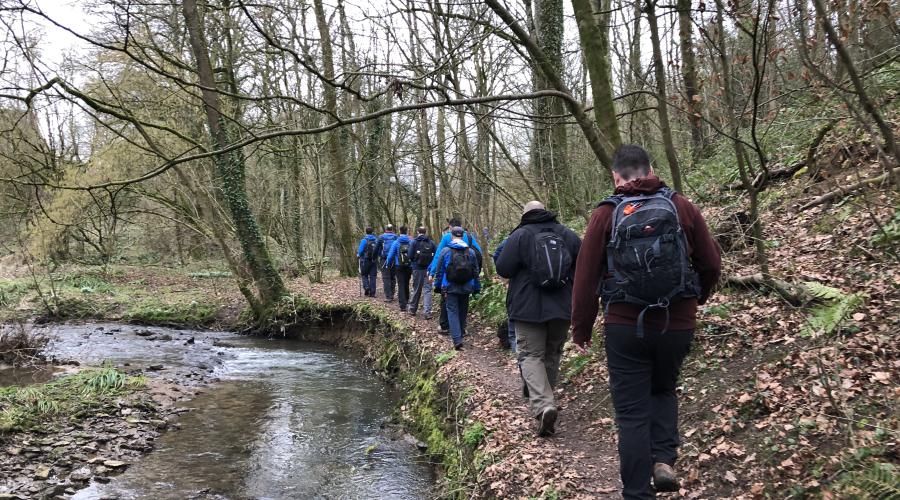 What to bring
Water: bring at least two litres
Medicines: if you have hay fever, diabetes, minor ailments etc.
Day rucksack: typically 20-30 litres, they are comfortable to wear and allow you to use your arms freely
Boots:  waterproof and breathable and designed for hiking NOT trainers.  We will be passing by several natural springs where the ground will most likely be muddy.
Socks: proper walking socks will keep your feet dry and help prevent blisters
Layered clothing: lets you quickly adapt to changes in the weather and body temperature. Go for a base layer (vest or t-shirt) and a mid layer (a micro fleece or shirt) and in cooler weather add an outer layer (a windproof jacket or thick fleece)
Trousers: ideally no jeans as they become heavy and cold in the rain, breathable fabrics are more comfortable and dry and on warm days shorts are OK
Waterproof jacket: essential when hiking in all but the calmest of weather, breathable fabrics are more comfortable and dry
Gloves: Windproof, or better still, waterproof gloves are the best choice, bring a spare pair if expecting rain
Hat or cap: stay warm in winter and shaded in summer
Sunglasses: for any sunny day, even in winter
Snacks: bring biscuits, energy bars, gels, bananas, chocolate or dried fruit for example and put them somewhere easy to get hold of
Lunch: bring a packed lunch unless otherwise stated
Food & drink
A packed lunch and plenty to drink will be essential on this walk.  There is a visitor center at the Abbey where you may be able to top up your bag with a few extra goodies.
Meeting & times
Apr 28 - am
Location
51.246599507482, -2.4721085783249