BIG North Christmas: Great Langdale - a Lakeland valley walk
5 people attending
20 places left
Event booking closes on Dec 4 at 08:00:00
This event is part of the OutdoorLads BIG North Christmas 2021 Weekend and is intended for those attending this event.
Great Langdale is one of the most impressive Lakeland valleys.  The surrounding fells include Pike O'Blisco, Crinkle Crags, Rossett Pike and the Langdale Pikes.  Originally created by glaciers, Great Langdale is entered from the east at Skelwith Bridge and the village of Elterwater is centrally located in the valley.  High Close Hostel sits on higher ground north-east of the village.
The walk heads out along the south side of Great Langdale Beck, largely following the route of the Cumbria Way.  The turning point (and probably the lunch stop) is the footbridge across the beck at Mickleden.  This remote location has a sense of wilderness about it, overlooked by Pike of Stickle to the north and The Band to the south.  Returning east, the walk gains a little height and passes by both the Dungeon Ghyll hotels and the lower Dungeon Ghyll falls.  Descending to the beck, we cross it again, to the south, picking up a track that winds through Hag Wood and Baysbrown Wood with views of some of the stone quarries that are a feature of the area.  Emerging from the woods just south of Elterwater village, we return to the start point.
It's a popular location for hikers, climbers, fell-runners and other outdoor enthusiasts!  So, sign up for this classic Lakeland valley walk which is an optional part of the BIG North Christmas Weekend.  The walk is around 11 miles / 17.5 kilometres in length, with around 300 metres of ascent.
Photo credits: 'Langdale in winter' (photographer unattributed), 'Chapel Stile' by Peter Meatle and 'White water' (photographer unattributed) are copyright-free photos from Pixabay and used in accordance with the Pixabay Licience.  All other photos are by the event leader, with permission granted to OutdoorLads for their use.
IMPORTANT! - Participation Statement
You MUST complete a Participation Statement, in addition to booking your event space before attending an OutdoorLads event. You only need to complete this Participation Statement once, not for each event you attend. 
COVID-19 – IMPORTANT, Please read the following before you sign up to this event:
Anyone with COVID-19 symptoms, even if they are extremely mild, or who lives or is in a support bubble with someone showing symptoms, is asked not to attend. This is in line with the government's coronavirus advice.
You must also immediately self-isolate and not attend the event if you or someone in your household or support bubble shows coronavirus symptoms or tests positive. Read the NHS self-isolation guidance.
OutdoorLads strongly encourages all attendees to take a rapid lateral flow test immediately prior to attending an event. This will help to keep everyone safe. Order free Rapid Lateral Flow Tests.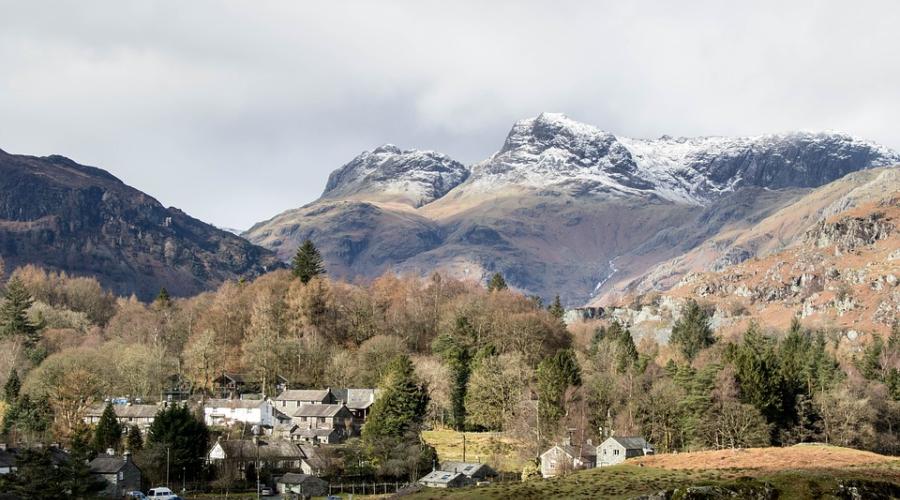 What to bring
Boots: your most important piece of kit: comfortable, waterproof, breathable and designed for hiking.  Trainers may be OK, depending on how rough the ground is and if its dry.  Socks: proper walking socks will keep your feet dry and help prevent blisters.  Gaiters: recommended for wet weather or boggy conditions.
Layered clothing: lets you quickly adapt to changes in the weather and to body temperature.  Go for a base layer (vest or t-shirt), a mid layer (micro-fleece or shirt) and in cooler weather add an outer layer (windproof jacket or thick fleece).  Trousers: avoid jeans as they become heavy and cold in the rain, and take ages to dry out.  Breathable fabrics are more comfortable and dry more quickly.  On warm days shorts may be OK.
Waterproof jacket: carry one in your rucksack when walking in all but the calmest of weather.  Breathable fabrics are more comfortable and dry.
Hat or cap: useful for staying warm in winter and shaded in summer.  Gloves: essential in winter and ideally waterproof.
Day rucksack: typically 20-30 litres, this should be comfortable to wear and allow you to move your arms freely.
Sunglasses: for any sunny day, even in winter.  Sun cream: can be useful even on cloudy and winter days.
Lunch: bring a packed lunch unless otherwise stated.  Snacks: a range of biscuits, energy bars, bananas, chocolate or dried fruit (for example) are always good to have.  Put them in your rucksack where they are easy to find.
Water and other fluid: bring between one and two litres, depending on season of the year and temperature. A combination of water, fruit juice, energy drinks and a hot drink is a good idea.
Medicines: essential if you have hay fever, diabetes, minor ailments, etc.  A personal first aid kit with bandages and paracetamol or ibuprofen (for your own use only) is a good idea.
Hand sanitiser and a face covering: whilst we are living with Covid-19, please bring your own to events to help keep everyone safe.
Food & drink
Bring a packed lunch, snacks and plenty to drink.  Depending on the weather, bringing something hot to drink is recommended.
Meeting & times
Dec 04 - am