114 people attending
16 places left
The weekend can be as easy or hard as you want depending on the activities you do in the day and how hard you dance in the evening!
Ghostly figures creeping in the darkness, screams from the shadows and whispers of darkness and an evil that you couldn't possibly comprehend.  These are some of the many rumours that await at Borwick Hall.  Dare you take the secret passage from the Library in Old Borwick to the torture chamber used by the 16th Baron of Borwick?  An evil man, feared by many so whatever you do....don't go anywhere alone!!! 
After a year to allow the blood to settle, we return for OutdoorLads BIG Halloween 2018.  We have an action packed weekend in store for you in the day with numerous day walks in the locality and some a little further afield into Cumbria and the Lake District.  As for other activities we are grateful to Lancashire County Council and their staff as they offer indoor climbing, indoor caving, kayaking, high ropes, archery and other on site activities.  Plenty to keep you entertained.
In the evening we will aim to please the dark spirit of the 16th Baron by partying into the night in the most awesome fancy dress that we can.  As you can see from the event page photos, you can dress up as anything you want - make it scary, funny, shocking and even in some cases outrageous (but please maintain some decency haha)
The OutdoorLads Charity Bar and our amazing chef and his team will be on site to cater for your every need and remember, all the money made via the Bar allows us to continue investing in you, our members.  So buy from the bar and get it cold and served with a smile!
Full itinerary of events for the weekend will follow in due course.
Activities:
Activities will be available for purchase on 9/10/18 at 7pm. Additional walks for mixed abilities will be available to sign up on the day.
Friday - Gin tasting 
Saturday Morning
Saturday Afternoon
Bedrooms:
Everyone booking onto this event is guaranteed a bed, so don't let this worry you - but if you wanted to upgrade to a twin ensuite room, or a standard twin room, you can do so for £10 or £5, respectively. Booking for these goes live at 6pm on Sunday, 30th September. You are paying for one bed (your own!) in a twin room, so if you want to share with a partner of friend, you'll both need to book the same type of room upgrade. The ensuite rooms are available here, and the standard twin rooms available here.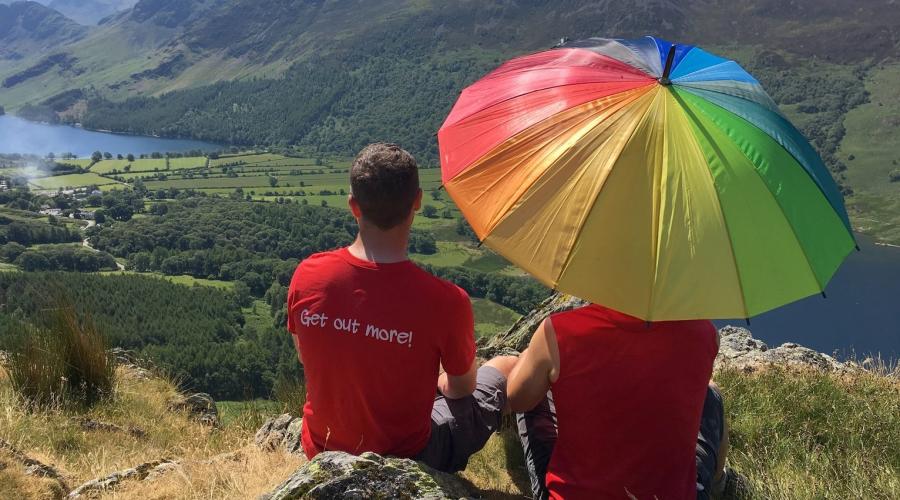 What to bring
You will need to bring some clothes to wear about the hostel for the weekend along with your wash kit/towel/toiletries etc
A spare pillow is always a good thing to bring - just as the ones in the venue aren't the fluffiest! 
It goes without saying but your fancy dress outfit in whatever form that may take should definitely not be forgotten.
Food & drink
Friday
We will have the usual OutdoorLads buffet in the main dining hall.  Please bring enough for ONE person.  Then when we bring this all together, we will have a feast for all.
Saturday
Breakfast - A selection of cereals, toast and hot breakfast rolls will be available.
Lunch - Please bring a packed lunch for the day, there are no shops nearby so please ensure you have food before you arrive.  There is limited fridge space in the self catering kitchen area.
Dinner - A delectably ghastly meal to honour the spirits of Borwick will be prepared, a full menu will be confirmed closer to the time.
Sunday
Breakfast - A selection of cereals, toast and hot breakfast rolls will be available.
Meeting & times
Oct 26 - pm
Location
54.150875943689, -2.727946056832