Autumn in the Peaks Day Walk
20 people attending
0 places left
19 people waitlisted
Event booking closes on Oct 31 at 00:00:00
Steep climb approximately 5 hrs of hiking
Join us for some stunning views and atmosphere as we go through the much loved valley of Edale and have a day of being high up and ridge walking.  This is a personal favourite of mine and the experience never ceases to amaze me.
From the village, we head over the well known Pennine Way, through the valley and up Jacobs Ladder.  Jacobs Ladder is something you never forget once you have done it, but you will definitely feel a sense of achievement from getting to the top.  We head up to an approximate height of just over 2000 feet (600m) and spend most of the day with fantastic views (weather permitting).   
From the top of Jacobs Ladder, we walk along the edge of Kinder Scout (we will not be going through it), passing Crowden Tower, Grindslow Knoll, through Upper Torr before we head down hill passing "Heardman's Plantation"  and finally back to the village.  
The whole walk should take approximately 4.5 - 5 hours plus lunch break and stopping time, and we will be stopping roughly half way for lunch. 
Your First ODL Walk Event?
Attending your first event with OutdoorLads might feel daunting. What will happen, who will be there, and what can you expect?
We know that new members in particular like to know in advance more about what an OutdoorLads event will be like. 
If this is your first ODL event, you should check out the information designed specifically for you on the My First Event page on the ODL website.
COVID-19  – IMPORTANT, Please read the following before you sign up to this event:
Anyone with COVID-19 symptoms, even if they are extremely mild, or who lives or is in a support bubble with someone showing symptoms, is asked not to attend. This is in line with the government's coronavirus advice.
All are required to practice social distancing – staying 2m (not 1m) apart at all times, including the lunch stop.
Unfortunately, there won't be any planned pub / café stops en route or at the end, and please don't share sweets or snacks with others – we're sorry!
Please bring your own hand sanitising gel for your own use throughout the day. Use of face coverings is at your own choice, but please bring one with you just in case it's needed. 
Each person should only attend one OutdoorLads event a week. (Leaders excepted on events if they are leading.)
On walks, one person to hold open gates and allow everyone to walk through – so minimising surfaces that multiple people touch. 
Be aware that opportunities for toilet stops may be minimal if facilities are closed.
Please, please cancel at your earliest opportunity if you are unable to attend or are unwell, so that we can allow others to take up these valuable event spaces.
Much as it's difficult - no handshakes or hugs!
COVID-19: Events Participation Statement
OutdoorLads draws your attention to the fact that travelling and being away from home increases the risk of receiving and transmitting Coronavirus, whilst it is present in the UK. You are likely to choose not to participate in OutdoorLads events whilst there is a risk of Coronavirus transmission. However, should you choose to participate in OutdoorLads events whilst the risk is present, you must be aware of and follow the law and government guidelines, both when travelling to and from events as well as when participating in events.
Please note that every person participating should be aware of (and accept) that those members perceived as 'in charge' or leading the event are not experts,  do not need to be experts, and are not regarded by OutdoorLads, or themselves as experts, but are amateurs with some experience in the event type and who are happy to impart their knowledge.  Any advice given should be considered with this in mind by the recipient.
By signing up to and attending an OutdoorLads event, you are confirming that you have read, understood and accept the content of this statement.
Please see our website for more information including an FAQ about our events.
Image credits: All images provided by the event leader and permission is granted to OutdoorLads for the use.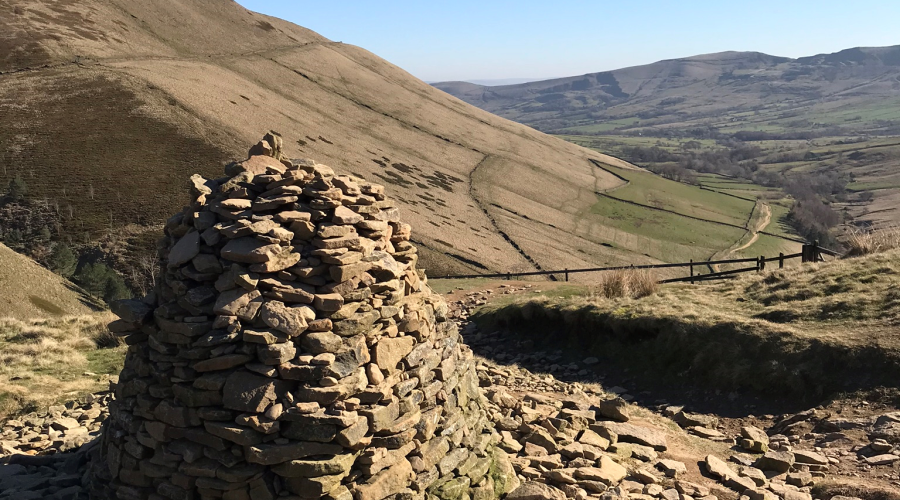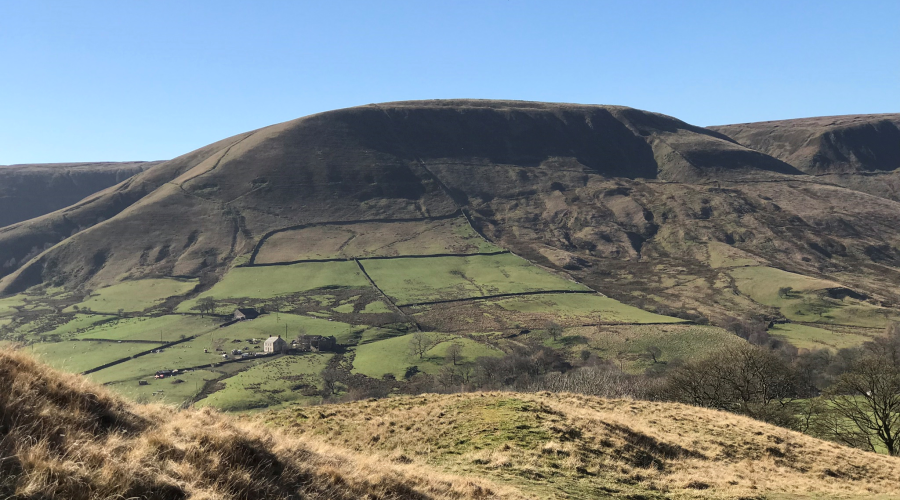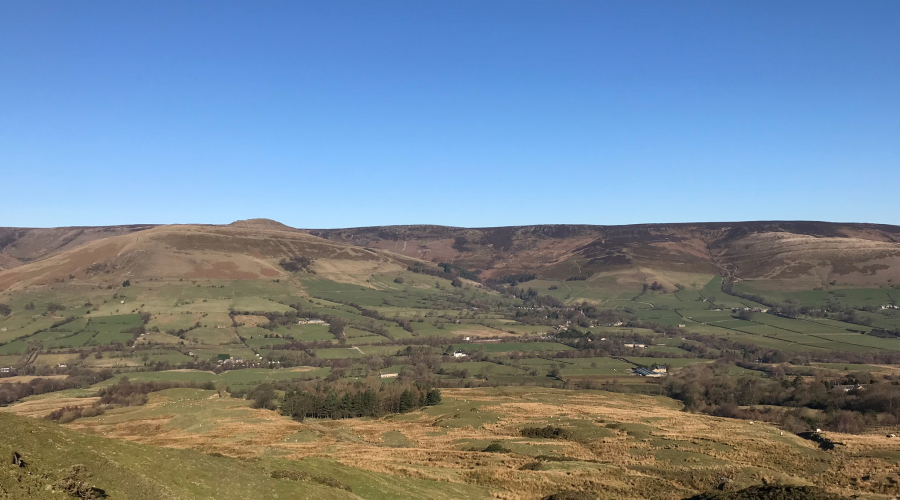 What to bring
It will be mid-autumn in the Peak District, so wrap up warm and wear windproof, waterproof clothing.  
Although the paths on the hills themselves are well-trodden and maintained, it can be quite wet and muddy underfoot after rain, so you'll need decent boots.
Note that this is only a guide and you will need to consider the weather forecast closer to the weekend.
If you're unsure about any of the items in the standard kit list, please contact the event leader.
Boots:  Hiking boots are the most essential piece of kit when hiking just about anywhere.  You should make sure that your boots are both waterproof and breathable, and provide good ankle support. 
Socks: Good walking socks are essential to keep the feet warm and dry, and to prevent the development of blisters.  Sports socks and other socks not designed for walking may become waterlogged, or damaged, which will in turn blister your feet.
Gaiters:  Gaiters attach to the bottom of walking boots and extend to just under the knee.  They provide waterproofing for the bottom half of the leg, and are essential in keeping feet dry.
Walking Trousers:  Walking trousers should be windproof and made of a rip stop material that will stand up to walking through ferns and undergrowth.  Ideally, they should also be water resistant, or at least not gain weight, and lose their insulation properties when wet.  Jeans should be avoided, as they are heavy when wet and provide no protection from the elements.
Waterproof Trousers:  Waterproof trousers are essential in keeping the legs dry, as water resistant trousers will not keep out any significant rainfall.  You should look for waterproof trousers that are breathable to avoid sweating too much.
Base Layer: A breathable base layer should let sweat escape from the body.  This should ideally consist of a breathable synthetic, specially designed fabric, though a cotton t-shirt would suffice.
Mid Layer: A mid-layer goes on top of the base layer and ideally should be made from a 100 weight micro fleece, or a rugby jersey style thick shirt.  The layering system is important as it allows walkers quickly to adapt to changes in the weather, as well as body temperature.
Outer Layer: The outer layer should consist of a windproof jacket or a thick fleece.  This is the final layer and you should ensure that this layer provides ample warmth.
Waterproof Jacket:  A good waterproof jacket is one of the most important pieces of kit you will need when hiking.  You should look for a jacket that is both waterproof and breathable - although not cheap, a good quality Gore-tex jacket is a sensible investment.
Hat and Gloves: a decent beanie hat and waterproof gloves are essential for walking at this time of the year.
Please feel free to message me if your unsure about the kit list. 
Food & drink
Packed lunch, at least 2 Litres of water and maybe a hot drink. It might be a good idea to bring a snack like a handful of nuts and or dried fruit too.
Meeting & times
Oct 31 - am
Location
53.364791947032, -1.8151044845581